TikTok Star Faizal Siddiqui Invites Legal Trouble After Video Promoting Acid Attack Goes Viral; NCW Writes To Mumbai Police
As #BanTikTok continues to trend on Twitter, a complaint has been filed against Amir Siddiqui's brother Faizal for putting out a TikTok video that promotes acid attack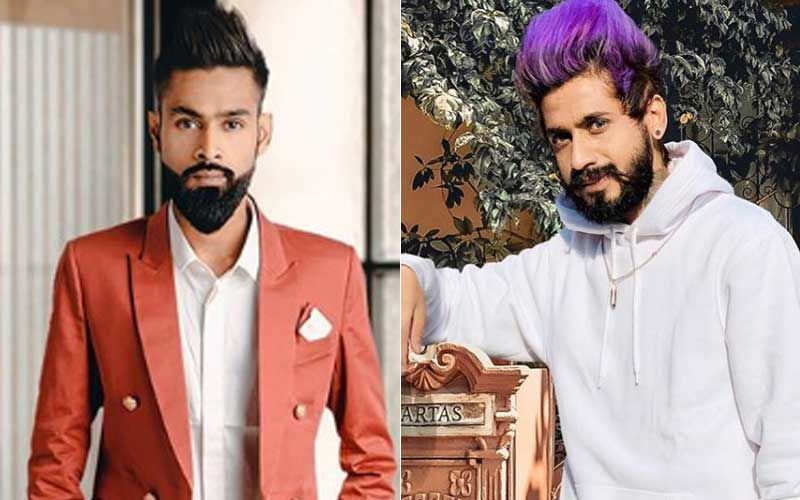 Amidst the CarryMinati and Amir Siddiqui controversy, i.e., YouTube vs TikTok, a complaint has been filed against latter's brother, Faizal Siddiqui. A while back, we brought you Faizal's TikTok video that saw him promoting acid attack. The video was shared by one of the social media users and
netizens have been demanding a ban on TikTok
. The TikTok video has now been deleted from the video-sharing app and a case has also been filed against Amir's brother.
National Commission of Women has filed a complaint against Faizal for promoting violence against women. Rekha Sharma, Chairperson National Commission of Women took to Twitter to share the pictures of the written complaint. The complaint reads the Faizal's video in question has been taken down from the app and his ID has also been blocked by TikTok after receiving a call from NCW. She wrote alongside, "Written to @DGPMaharashtra DGP to take action against #FaizalSiddiqui. Also wrote to @TikTok_IN to block this person from the platform, though they have deleted the video from it after a call from @NCWIndia"
Ever since the video has made its way to the internet, netizens are seen fuming. A user commented on Rekha Sharma's post and wrote, "If we can't save our mothers, sisters and daughters in India then its very hard to do it in rest of the world. #FaizalSiddiqui type of psychopaths should be behind bars and tried under all possible IPC charges. #respectwomen #acid #BanTiktok," while others are also thanking NCW for taking strict action against Faizal.
Yesterday, Amir put up a video on his YouTube channel as his reply to Carry Minati. In his video, he said that the main motive of the video is to spread positivity not hatred.
This is Faizal Siddiqui, brother of Amir Siddiqui. Promoting acid attack through his Tik Tok account and they call themselves as Social Media influencer! this cringe activity is not called influencing but promoting crime. They are such a curse!! #BanTiktok pic.twitter.com/XY2g3kRQN9

— Kolkata_Chhori (@Kolkata_Chhori) May 18, 2020
Images Video: instagram/siddiquifaizal/amirsiddiqui786