Tokyo Olympics Cameraman Films Cockroach Instead Of Spain-Argentina Hockey Match, Twitter Fans In Splits Over This Hilarious PICTURE
Olympic 2021 is a stock of viral news and videos! The latest one has sent netizens in a laughing frenzy.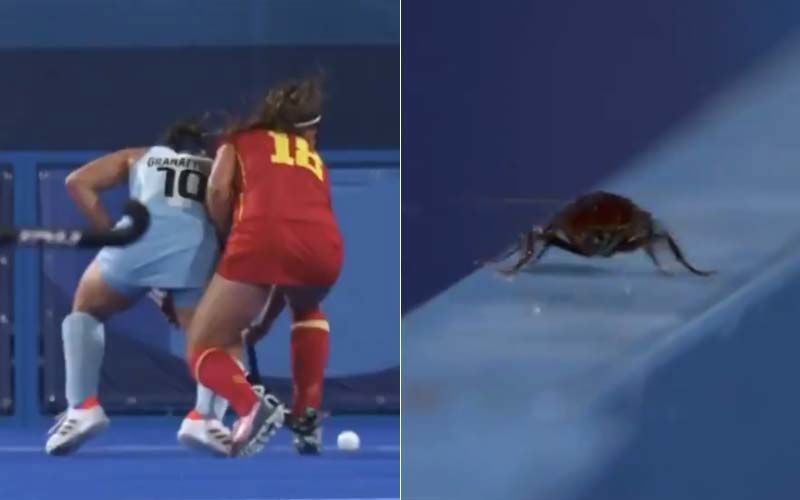 The women's hockey match between Spain and Argentina was aired on an Argentinian TV channel. The show stopper was a cockroach that stole our laughs. The cameraman decided to focus on the presence of a special guest during the match for quite a few seconds. The clip, which is going viral all over Twitter, has amassed many reactions from people around the world. The video has racked up a whopping 5 million views. Here are some of the reactions by Twitter fans:
A user noted this historic event in broadcasting by quoting, "Representing arthropods for the first time in the history of the Olympic games."
One Twitter user claimed it a cinematic genius because of the way the cockroach turned to look towards the camera.
this is a cinematic genius. the way he announces la cucaracha and the cucaracha in question turns around and presents itself. its beautiful. https://t.co/R7uIewD2Pu

— ツ franco (@ARTOFDECEPTlON) July 28, 2021
One user even wrote that the cameraman successfully gave an animal documentary vibe! "From Olympics to national geographic real quick."
There are tonnes of such comments where some say 'the cameraman could be a wildlife enthusiast', some asked National Geographic to give him a job, and some explained that cockroaches were a rare sight in Japan.
Many are busy thinking about the cockroach and the five seconds of fame it received without asking for it, a few have called it the "Animal Olympics", and a few have cracked amazing jokes about it!
Image source: twitter/s6ntispam/muhdalhaqeem_/ARTOFDECEPTlON/