Halloween 2019: Must-Watch Horror Movies Of 2019 That Are Sure To Send Chill Down Your Spines
Check out this list of Hollywood horror films that you should binge on this Halloween 2019!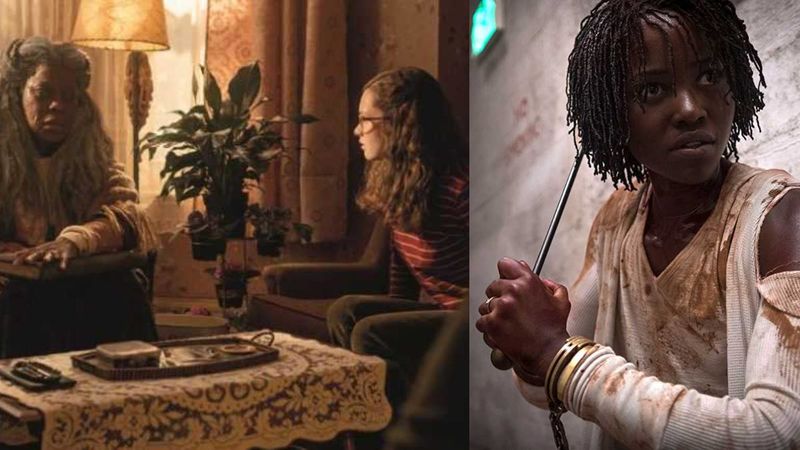 Halloween 2019 is almost here and all the madness surrounding it seems to have already begun! It's that time of the year when people channel their inner spooky ghosts through various means. And if you ask us the best way to celebrate Halloween, it has to be, of course, binge-watching a lot of horror films, the most petrifying ones to be honest. Well, Hollywood has given us multiple gems; however, we have jotted down the scariest ones, only for you. Read on.
1 - Scary Stories To Tell In The Dark
This one, starring Zoe Margaret Colletti, Michael Garza, and Austin Zajur offers not one, but several spine-chilling stories written by a dead woman. It is based on a children's scary novel by Alvin Schwartz and originally illustrated by Stephen Gammell. What makes it watchable this Halloween is the fact that it has a lot of layers and is among one of the rare films that seem to have done full justice to the original novel.
2 –Tigers Are Not Afraid

Directed and written by Issa Lopez, Tigers Are Not Afraid is a dark fairytale based on a gang of children in Mexico, who try hard to survive the violence by ghosts, created as a consequence of the drug war. One can call it a painfully convincing tale of childhood trauma that comes with its horrific consequences. Go for this one if you don't have a weak heart!
Ever imagined what would happen if your 'scary' doppelgangers capture you amid a vacation? Well, that's what bets describes the plot of Us. It stars the Oscar-winning Lupita Nyong'o, who manages to pull off her helpless character with utmost conviction. The film's unpredictable plot will keep you hooked until the end.
4 – Horror Noire: A History of Black Horror

As the name suggests, this documentary traces black horror and tells the story of African, American actors in horror movies over the past 100 years. It also gives us an insight into the concept of horror films and the complications surrounding it.
Ready or Not is a horror-comedy based on a newlywed, young bride, played by Samara Weaving, whose in-laws involve her into a time-honored tradition that eventually turns into an engaging yet horrific game, where everyone fights for their survival. It also mocks all the heavily rich families that are so obsessed with their wealth that totally cut off with the real world. In a nutshell, it's full of suspense, some of which will leave you in splits, while others will scare the hell out of you.
image source: imdb