Trans Influencer Arrested For Walking Around NUDE At Hotel Pool; Placed In Men's Jail! Rep Says 'Florida Jail Is Extremely Disturbing And Dangerous'-REPORTS
Nikita Dragun was freed from custody on Wednesday, November 09, 2022, in less than 48 hours after her arrest, rep Jack Ketsoyan said in a statement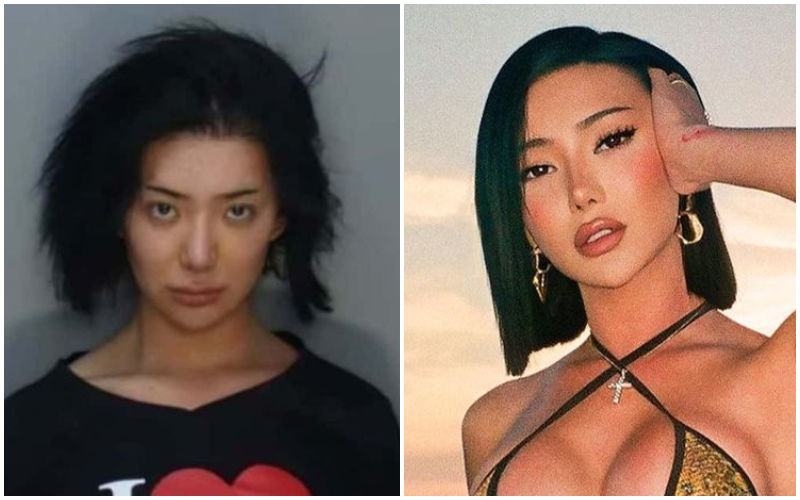 Transgender influencer Nikita Dragun's representative slammed the Turner Guilford Knight Correctional Center in Miami-Dade County for allegedly holding her in a men's jail facility after her arrest.

The latest development comes even though Dragun was freed from custody on Wednesday, November 09, 2022, in less than 48 hours after her arrest, rep Jack Ketsoyan said in a statement.
The recent reports quoted him saying, "The situation with Nikita, who is legally female, being placed in a men's unit of a Florida jail is extremely disturbing and dangerous."
Dragun was arrested on Monday afternoon, November 7, after the security at the Goodtime Hotel in South Beach complained that she was causing a disturbance and was walking around the pool area without clothes.
A Daily Beast report suggested that the police found her playing loud music in her room and after a brief exchange of words, Dragun opened the door and swung an open water bottle towards the security guard and an officer, according to the police.
Reportedly, charges of a felony battery against an officer, a misdemeanour battery, and a misdemeanour and disorderly conduct were brought against Dragun. The police report described her as an "Asian female" and the use of he/him pronouns are also included in the police report.
A report quoted rep Jack Ketsoyan who added that "This decision made by the Miami-Dade County Corrections Department directly violates their protocol, which mandates that transgender inmates are classified and housed based on safety needs and gender identity. Nikita has been released and is now safe."
Nikita Dragun reportedly appeared remotely before a Miami-Dade court on Wednesday, November 9 and a video of the same has gone viral on social media.
In the video, she asked the judge, "Do I still have to stay here in the men's unit?" as she was dressed in an orange jumpsuit. Before appearing to refer the matter back to the jail, the judge responds that she "doesn't make the rules up there," reported Meaww.
For the unversed, Dragun has a fanbase of 9 million followers on Instagram and 3.5 million subscribers on YouTube. She also appeared in the Netflix series 'Hype House' this year.
Image Source: Instagram