Trisha Kar Madhu Private Video Leaked: Bhojpuri Actress Gets Trolled For Performing Chatth Puja; Netizen React 'Don't Do All This'
Trisha Kar Madhu gets trolled for performing puja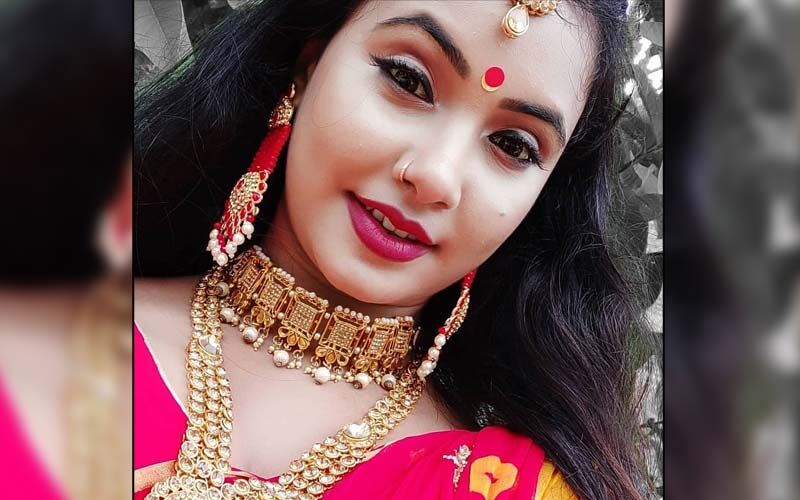 Trisha Kar Madhu has been in the news for a controversial reason. Netizens aren't ready to forgive the Bhojpuri actress for her bold act that went viral in August. The twenty-two minutes long video of the actress was shared on different social media platforms and she had to request fans to put an end to it. Since then, she has been getting trolled by many on social media. Despite apologising many times for the same, she is getting targeted by the social media users.
She recently shared a video of her performing Chatth Puja and many dropped nasty comments. According to ETimes, a user commented, "Don't do all this puja, this doesn't suit you." Another dropped a comment saying, "Chatth maa will not fogive you."
Trisha is now active on social media and seems to have moved on from the incident. She often shares her pictures on Instagram and updates her fans and followers. Taking to Instagram, she recently shared a picture of herself looking beautiful in a red saree and wrote in the caption, "छठ पूजा का पावन पर्व, करो मिलकर सूर्य देव को प्रणाम, आपको मिले सुख-शांति अपार, छठ पूजा 2021 की हार्दिक शुभकामनाएं..." She also shared a video of herself and fans showered love on the actress.
Image Source:Instagram/TrishaKarMadhu