TV Host Adrian Chiles' Expresses Horrors On Finding His 'Naked Lookalike' On XXX Website OnlyFans, Leaves Internet In A Frenzy-READ BELOW
A social worker named Mike claimed to have been making a livelihood by impersonating Adrian Chiles on OnlyFans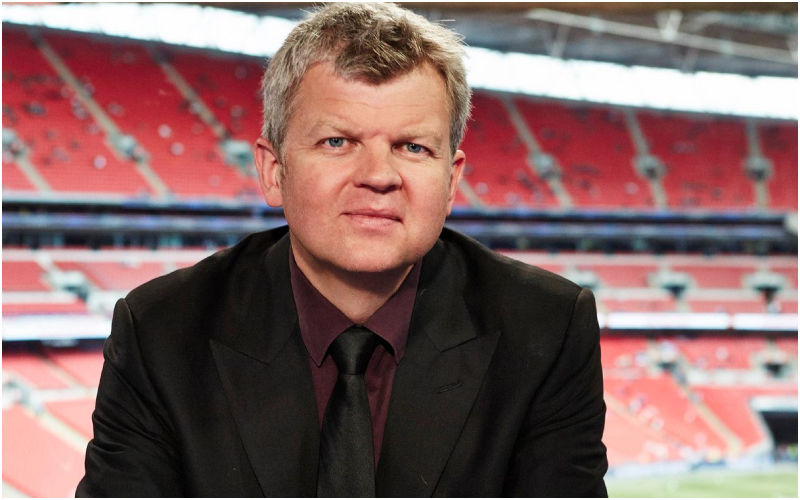 OnlyFans has revolutionized how people consume XXX content and there's always something controversial emerging via the platform. Now, Adrian Chiles's naked lookalike has been creating a buzz on social media and it has ultimately left the internet in a frenzy. The real Adrian Chilies has expressed his 'horrors' after discovering his naked lookalike on the XXX platform.

A social worker named Mike claimed to have been making a livelihood by impersonating Chiles on the subscription-based XXX content website, which is frequently used by adult film stars, and sex workers. Adrain was also featured on the cover of the Sunday Sport Newspaper recently.
Mike even alleged that in addition to being paid to strip while reading the weekend football standings, he was also given a £500 incentive to read Chiles' Guardian piece while masturbating. Writing in a said column in The Guardian the former The One Show presenter said that he was sent the cover online and described how "the pictures featured an all but naked man with his bits obscured".
Reacting to Mike's looks and his shenanigans, Chiles wrote, "He looked a little like me".
He continued, "Gingerly, I expanded the image so I could read the text. As soon as I'd got the gist of the story, recoiling in horror, I pinched the page smaller again so I could read no more. I'd seen as much as I could stand for a moment. After a few deep breaths – long exhale, short inhale, as the mindfulness manuals advise – I flicked the screen bigger again. I could only bear to read it one paragraph at a time. Quick look, shrink it again, deep breaths, re-expand, read, shrink and so on."
"It must say something awful about me that I can't shake off a distinct feeling of pride. I put this down to an inherent lack of self-esteem, mixed into a heady cocktail of twisted vanity. If I found out the story was entirely made up, I'd be relieved but also a little disappointed," he further said.
"My goodness, Mike could make a pretty penny reading this column out loud, naked, featuring me writing about him reading my column out loud, naked. My head hurts," he concluded.
For those unaware, Chiles is a well-known TV host and he has hosted programs like Match of the Day 2 and Daybreak. He revealed that he routinely consumes more than 100 units of alcohol per week in the documentary Drinkers Like Me 2018.
Image Source: Instagram