UFO Spotted In Ireland? Ballymahon Resident Claims To Have Witnessed Unusual Sighting In The Night Sky-REPORTS
The reader said that they had spotted an unusual activity in the night sky over Ballymahon in Longford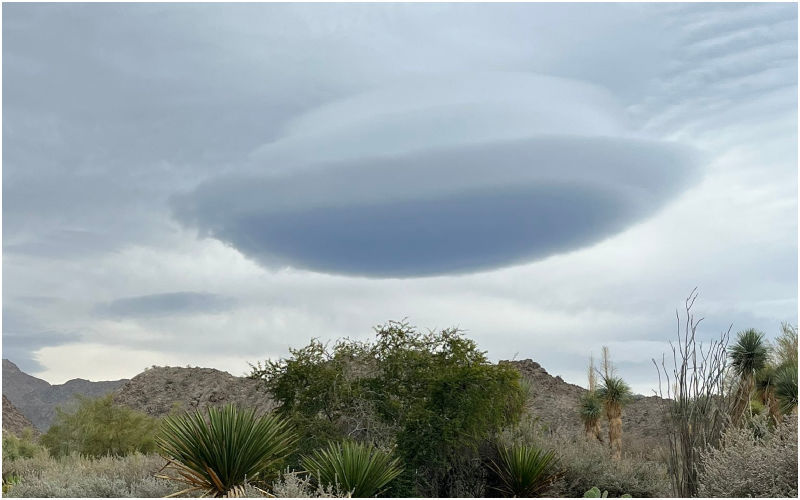 Look, up in the sky! It's a bird! It's a plane! It's a UFO! Apparently, it's not more than just a phase and an Unidentified Flying Object aka UFO was spotted by a resident in a small town in Ireland last week. On Monday the person reached out to the journalists and informed them about his latest spotting.

The reader said that they had spotted an unusual activity in the night sky over Ballymahon in Longford. The person in question also told the publication that he had recorded the incident that he saw around 8 pm.
The resident of Ballymahon resident despite blurry photos, the movement of the three lights in the sky was "very clear". They moved "very quickly" and formed a triangle.
Lately, the alleged UFO spottings across the world have grown exponentially, however, have either turned out to be the results of climatic conditions or Chinese spy balloons. These apparent sightings have often fascinated humans even though their existence has never been proven.
The Longford resident said that they also wouldn't have believed it had they not seen it with their own eyes.
The person informed the journalist, "The photographs do not do this justice. It was very clear that night. The three lights were on the angles of the craft, the body was black. The lights were the colour of an orange flame. The speed that they moved at confirmed it was not an ordinary aircraft."
Having lived in the countryside, the person pointed out that they are used to seeing shooting stars, meteorites, satellites and more. However, the lights they saw that Friday night was very different. He continued, "When we Googled 'UFO Ireland' this was exactly the image we saw. Everything about it was the same, particularly the flame-coloured light sources. I just think it is very unusual."
Meanwhile, the Irish Aviation Authority couldn't confirm any such activity and said that on February 17, "there was no known or reported traffic in this area at that time."
Earlier in 2021, Northern Ireland's police department reported that they received reports of eight 'weird' sightings in the country in the past year.
Image Source: Instagram