Uttarakhand Rapper Sandeep Khatri Arrested in Chamoli; Confesses To Stealing Phones, Cameras To Fulfil His Dream By Rapping In Police Station-REPORTS
Sandeep Khatri has reportedly stolen five mobile phones and DSLR camera, worth Rs 3.5 lakh from an electronic shop on February 19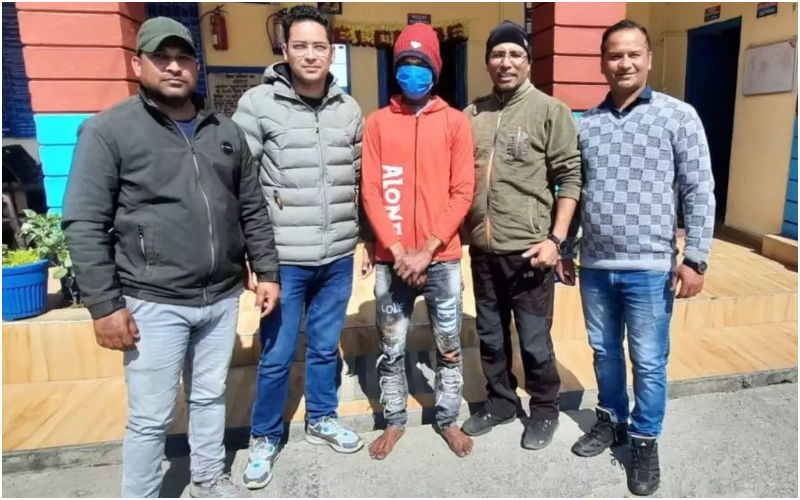 Rapper Sandeep Khatri on Monday confessed his crime in an impromptu rap inside the Gopeshwar police station in Dehradun. "Barah baje maine chori kar di, dekho maine maal Haridwar bhej di (At midnight I stole, and, look, the stuff is now in Haridwar)" were some of the lyrics that were sung by the rapper during his confession.

He also confessed his involvement in a Rs 3.5 lakh theft case, much to the surprise and amusement of the cops present.
As per the Times of India, the shop owner has reportedly said that Khatri stole five mobile phones and DSLR camera, worth Rs 3.5 lakh from an electronic shop on February 19.
SP, Chamoli, Pramendra Dobhal, said on Tuesday, "Khatri was arrested during the probe of a theft case registered on February 24 on the complaint lodged by shop owner, Sanjay Singh. During questioning, Khatri, a resident of Rudraprayag district, told us that he had carried out the theft in an electronic gadget shop. He also admitted that he committed a similar crime in his home district."
Dobhal added: "In his complaint, the shop owner had alleged that the unidentified accused stole five mobile phones and a DSLR camera, worth Rs 3.5 lakh from his closed electronics shop after breaking into it on February 19. He came to know about it after returning to the town on February 24, when he lodged the complaint." A team under Chamoli circle officer was then formed to nab the suspect, the SP said, adding that, "Police nabbed Khatri with the help of CCTVs installed in the area and local inputs. All the stolen items were found in his possession. He was later presented before the local court and sent to jail."
Image Source: Instagram