VIRAL! Alisha Chinai Turns UK PM Rishi Sunak Into Shri Ram And, Wife Akshata as Mata Sita! IG Reel Of British Prime Minster Takes Over Internet-WATCH!
Rishi Sunak turned out to be the first-ever Prime Minister of colour and Indian origins and Bollywood singer Alisha Chinai has took a step ahead in celebrating Sunak's achievement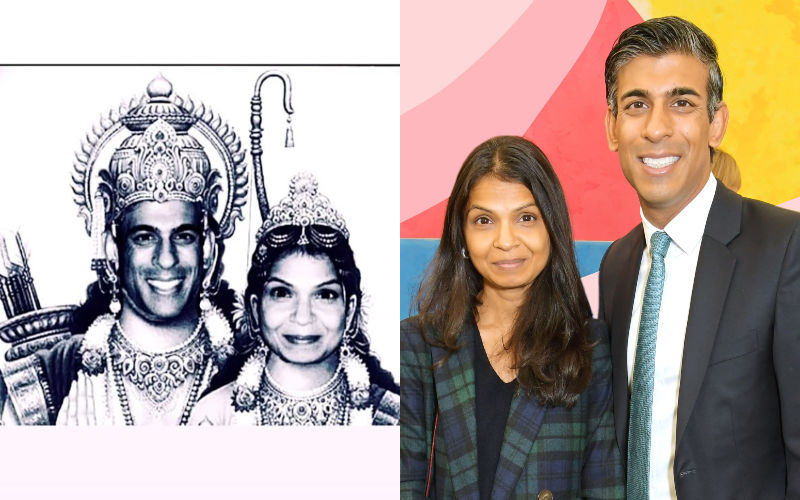 Rishi Sunak became the Prime Minister of Britain on the auspicious occasion of Diwali, October 24. The latest development comes after Liz Truss stepped down to resign from the post after being appointed within 45 days. No sooner than Sunak was appointed as the PM, desi netizens spurred into celebrations and turns out, it was quite a proud moment for India.

What makes him the topic of discussion?
Rishi Sunak turned out to be the first-ever Prime Minister of colour and Indian origins. Well, an achievement indeed! While some are just celebrating Sunak's achievement, Bollywood singer Alisha Chinai kind of took the parameter of congratulations quite a few notches up.
She took to her social media handle and shared a reel featuring Rishi Sunak and his wife Akshata Murthy. Well, Chinai has certainly gone overboard with her efforts to celebrate.
For the unversed, Akshata is the daughter of Infosys founder and billionaire Narayana Murthy and philanthropist Sudha Murthy. The clip featured Rishi Sunak and Akshata Murthy were portrayed as Ram and Sita.
The clip was complete with Chinai's song Chamkega India playing in the background.
Interestingly, the clip has garnered over 72k views. However, it is hard to tell what is the netizen's reaction as the comments section of the post has been restricted.
Shortly after Sunak became the PM of the UK, memes about bringing back the Kohinoor to give India special treatment have been circulated on social media.
Image Source: Instagram