VIRAL! Delhi Metro Driver Plays Haryanvi Song Instead of Announcement; Passengers Are Delighted By The Funny Moment-WATCH
The passengers inside the metro enjoyed the moment when the Delhi Metro Driver played the track inside the train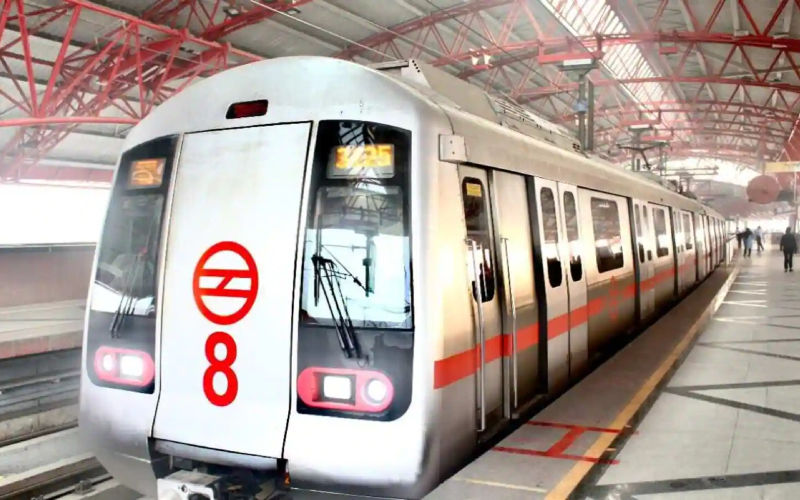 The Delhi Metro is the heart of Delhi and it sees all kinds of events and happenings in all of its lines, fights and proposals and dance acts. Recently, the Delhi Metro announcement speaker playing the Haryanvi song, 2 Numbari has gone viral on social media.

The passengers inside the metro enjoyed the moment when the Delhi Metro Driver played the track inside the train. No sooner the music began to play, than the riders began to laugh. The song only lasted for a little while before it was abruptly stopped. The caption on the viral video read, "Reason why I love Delhi🤣."
Digital content creator Amandeep Singh shared the now-viral video on his Instagram handle and the caption to that video read: "Driver Playing Songs in Delhi Metro. POV: It's Friday Night."
Netizens are posting tons of hilarious comments in the viral video's comment section and many seem to be enjoying the occurrence. One of the users wrote, "Yo Haryana se pardhan aade kuchh b ho ske h 🔥." Another user said, "When metro reach Bahadurgarh😂😂." The third user wrote, " Average person from haryana who came Delhi to work." Many people recalled the incident and said, "I remember, this happened. I was inside the metro that day."
The viral video of the Delhi metro has 2.1M views, 160K likes and 600 plus comments.
Delhi Metro has witnessed numerous amusing instances previously. On a Delhi Metro train, two women were spotted arguing over the seating arrangement. A man wearing a yellow towel entered the Delhi metro.
Image Source: Twitter