VIRAL! Pune Cop Singing 'Dil Sambhal Ja Zara' WINS The Internet With His Soulful Rendition! Impressed Netizens Say 'Liked This Version'-WATCH
Sagar Ghorpade - a Pune constable - was seen crooning the soulful rendition of 'Dil Sambhal Ja Zara' from the Bollywood film Murder 2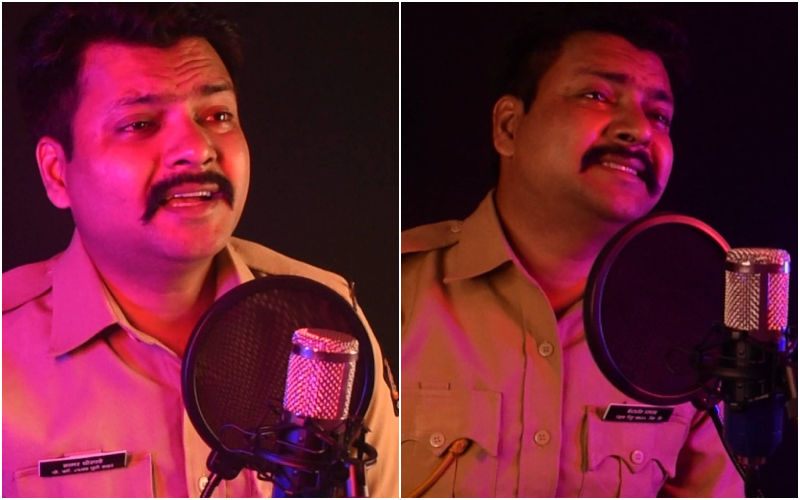 The internet is full of inspirational videos and it is one of the best places to discover hidden talents among common people. While many effortlessly managed to flaunt their various skills, a video of a Pune constable has recently caught everyone's attention.

In the viral video, Sagar Ghorpade - a Pune constable - was seen crooning the soulful rendition of 'Dil Sambhal Ja Zara' from the Bollywood film Murder 2.
The video has instantly won the internet as it showcases Ghorpade singing a song while sitting in front of a microphone. The caption alongside the video reads, "Dil Samhal Ja Zara…." The clip was posted on December 8, 2022, and it seems this isn't the first this Pune cop has showcased his talent on social media platforms.

If you dig deeper, the Instagram page, named Sagar Ghorpade-Artist/Musician, has been posting songs sung by the cop on a day-to-day basis.

The viral video has impressed all of the internet and music lovers have flooded the comments section with a slew of reactions. "Awesome, liked this version," commented one user. "Superrrrrrrrrrrrrrrrrrrrrr Sir 🔥🔥🔥🔥❤️❤️❤️❤️😍😍😍😍," another user expressed. "👏👏👏 amazing voice," a third user wrote. "Superb," the fourth user added. "Dil Sambhal Ja Zara" is a song from the 2011 film 'Murder 2'. It was written by Sayeed Quadri and sung by Mohd Irfan, Arijit, Salim Bhat.
Recently, a boy impressed netizens with his hilarious dance moves in the crowded market and the video of him has taken the internet by a storm. The talented dancer was identified as Rohit Kumar and the video was shared via his Instagram handle.
Image Source: Instagram