WHAT! Kanye West APOLOGIZES To Kim Kardashian For Any Stress He Has Caused-READ BELOW!
Kanye West got candid about a plethora of topics however, his apology to ex-wife Kim Kardashian has left the internet in shock and fans are in disbelieve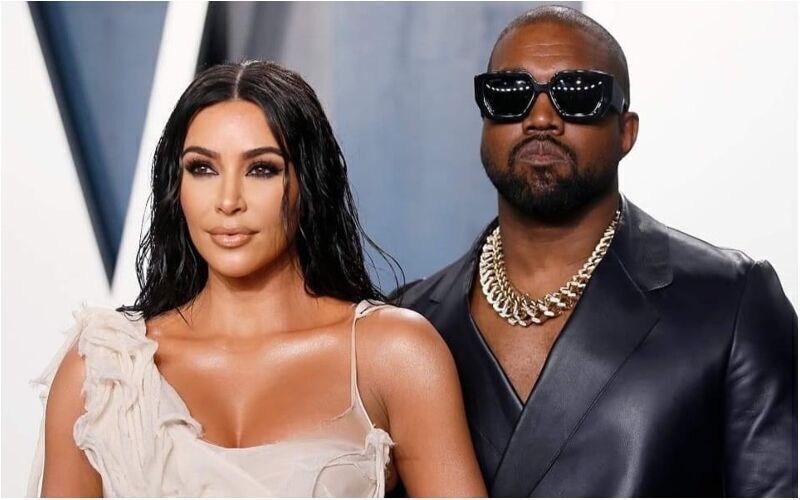 Kanye West seemingly had a change of heart as apologized to his former wife Kim Kardashian for causing stress in the relationship since she filed for divorce in February 2021. The rapper said that he has 'new respect' for his ex-wife.

"This is the mother of my children, and I apologize for any stress that I have caused, even in my frustration, because God calls me to be stronger," Ye, who was formerly known as Kanye West, said while speaking on 'Good Morning America'. He continued, "I need this person to be less stressed and of the best, sound mind and as calm as possible to be able to raise those children at the end of the day."
The rapper also got candid about how he's often misunderstood because of his adamancy for his Christian faith. However, he clarified that he is radical for promoting Christianity, the religion's values and "the idea of family, the idea of God, the idea of protecting your children's innocence."
Unfortunately, Ye dragged his disputes with ex-wife Kim Kardashian and her ex-boyfriend, Pete Davidson, into public.
During his interview, he also talked about his wish to send his kids to Donda Academy, a school he started in California, US.
The rapper also spoke of co-parenting with his ex-wife Kim Kardashian in the extensive interview and admitted that they had disagreements on certain topics but managed to find solutions.
On being asked if social media is helpful or harmful, the rapper had a well-thought answer to it.
"That's one of my favourite questions of this interview," he said. "We can use a car to rush somebody to the hospital. Or we could use a car and accidentally hit somebody while we're rushing somebody to the hospital. It's all about how we use it."
Ye also assured that he 'absolutely' plans on reviving his failed 2020 presidential campaign. "That time wasn't in God's time," he said talking of his first failed attempt.
Image Source: Instagram