WHAT? Kanye West Gears Up To Settle DIVORCE With Kim Kardashian After More Than A Year's Separation! – Read Reports
According to reports, Kanye West is all set to divorce his estranged wife, Kim Kardashian, more than a year after the latter filed for a divorce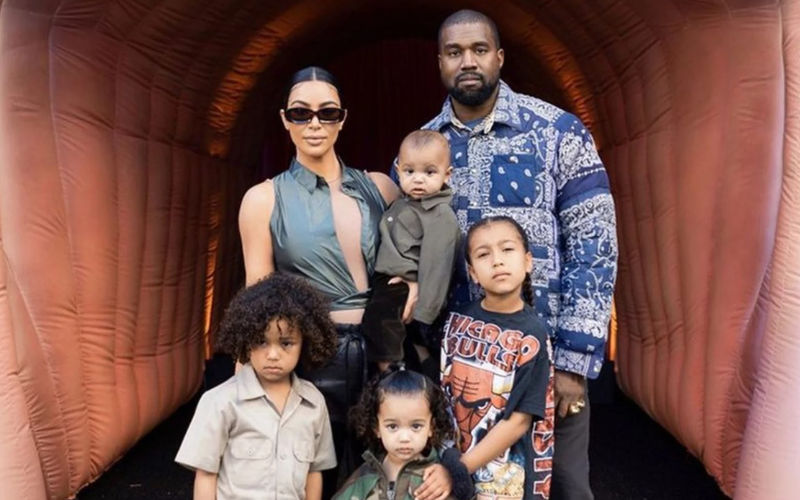 Fans have been eagerly awaiting the news of Kim Kardashian and Kanye West's divorce proceedings for more than a year now. The business mogul had filed for a divorce with the rapper in February 2021 due to irreconcilable differences. As per recent reports, Kanye is all set to settle his divorce with his wife. He has taken a step forward by submitting new documents.
Yes, you read that right!
According to Page Six, Kanye is gearing up to settle his divorce with Kim. He has hired attorneys who represented Melinda Gates during her divorce from Bill Gates, as they are among the most influential attorneys in Hollywood.
As per a Page Six source, the 45-year-old rapper has filed a "declaration of disclosure," which is filed when the divorce is close to being settled, stating that he has sent all his financial information to Kim.
While everyone is hoping the two settle their divorce in a peaceful manner, they have yet to come to an agreement about their kids' custody. The reports state that the couple has decided to split up their multi-billion dollar empire equally, but they can't come to a mutual agreement on the custody of their kids.

Kanye's baseless accusations that Kim 'kidnapped' his children and refused to let him see them make matters worse for the musician. The duo has four kids - North (9), Saint (6), Chicago (4) and Psalm (3).
During a recent interview with Tucker Carlson, Kanye opened up about managing his and Kim's co-parenting relationship. He had admitted that even though Kim has 80 percent of their kids' custody and had basically cut off his communication with the kids, he wouldn't compromise. As quoted by an entertainment portal, he said, "Right now we've come to a compromise, but I'm not finished because I don't compromise but we've come to a compromise that my kids come to my school after school and they learn choir."
Image Source: Instagram