WHAT?! Kourtney Kardashian Confesses Keeping Daughter Reign's Braid In Her SECRET Drawer And She Even SMELLS It-DETAILS BELOW!
Kourtney Kardashian had a candid conversation with her sister Khloé Kardashian and she even revealed the contents of her secret drawer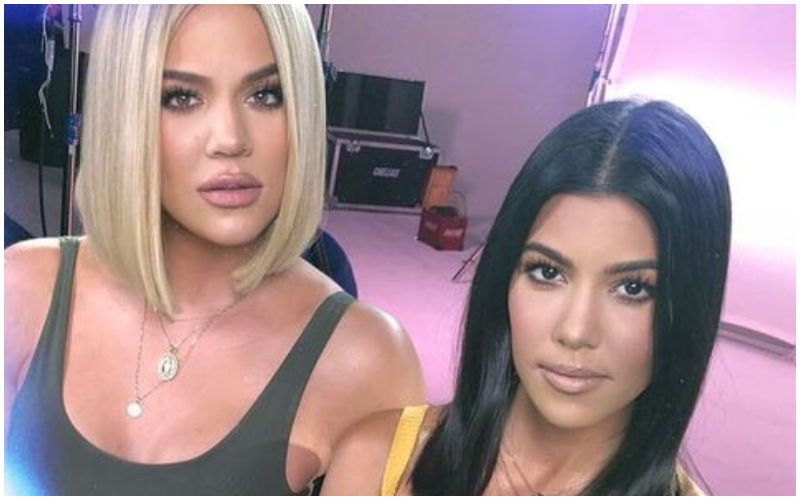 At times, Kardashian and Jenner clans can go overboard with their confessions! After Kendall Jenner, this time her sister Kourtney Kardashian, who is currently enjoying her motherhood, had a rather strange and seemingly gross revelation about the contents of her secret drawer.

For the unversed, Kourtney swung to fame with her appearance on the popular TV show Keeping Up With The Kardashians and went on to be a part of the new show The Kardashians alongside her family members including Kim Kardashian, Khloe Kardashian, Kris Jenner, Kendall Jenner, Kylie Jenner and others.
Meanwhile, on the personal front, Kourtney got hitched to Travis Barker in 2021. But, she shares three kids, Reign Aston, Mason Dash and Penelope Scotland with her ex Scott Disick.
During a recent interaction with People Magazine, Kourtney Kardashian had a candid conversation with her sister Khloé Kardashian while unveiling the campaign video for Kourtney's Lemme Sleep Gummy. While the sister duo got comfy during their conversion, Khloé urged Kourtney to reveal the details of her secret drawer.
Without wasting any time, Kourtney confessed that she had her daughter Reign's hair and confessed how she smells them often. "I will tell you one thing that's in my secret drawer. I'm really happy I pressed the issue. I have Reign's hair because we didn't cut his hair until he was five. So I have his long braid and I smell it often," Kourtney Kardashian said.
Interestingly, Khloé Kardashian got emotional after learning about Kourtney Kardashian's sweet secret and explained, "Okay. That's nice." Later on, as Kourtney promised her sister to show Reign's braid to her whenever she comes over, Khloe said, "Oh no, I'm fine with that. It's like, oh my gosh. Rapunzel?"
Well, that's unusual!
Image Source: Instagram