WHAT! Mia Khalifa's Net Worth Even After Her Retirement From Porn Industry Will Shock You - READ TO KNOW
Mia Khalifa's monthly income is estimated to be $30,000.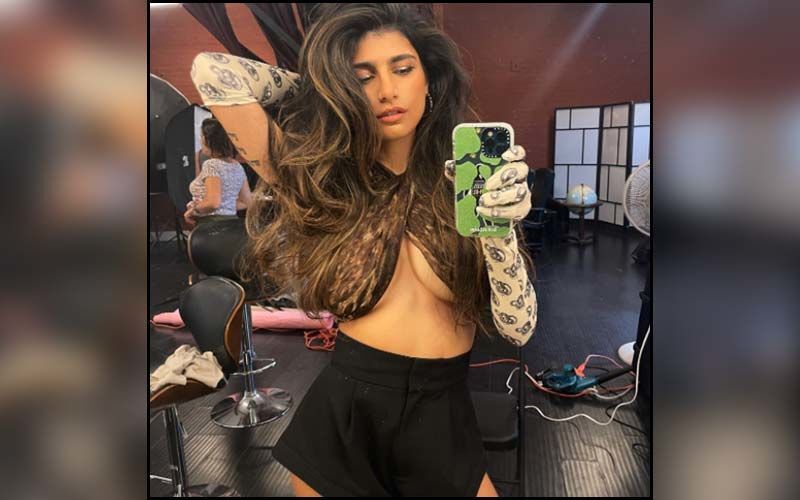 Lebanese-American social media personality and webcam model Mia Khalifa is one of the most popular and recognisable celebrities in the adult entertainment industry. Khalifa has been making it to the headlines even after her departure from the industry. The former adult film actress is now taking over the internet with her latest photoshoot and her fans just can't stop going gaga over her hotness level.

With that being said many of her fans might be curious to know her 'net worth'. Do not worry we got that covered.
Mia Khalifa, 28, was born in Beruit, Lebanon and was raised in a catholic household that she described as conservative. The former adult film actress has an estimated net worth of $4 million. Her monthly income is estimated to be $30,000.
The majority of her earnings come from social media and endorsing products for several companies. Mia has over 15 million fans on Instagram and 2.5 million subseries on YouTube.
In a previous Interview, Mia confessed that she only made $12,000 in the adult film industry. The social media sensation revealed that she is living a good life.
She owns a collection of the most expensive cars including, Bentley Continental GT, BMW 18 Coupe, and Audi R8 Spyder. She co-owns her present residential house in Los Angeles with her ex-husband.
Mia's retirement from the porn industry made her to earn millions as an influencer.
With more than 25 million followers, Mia is reportedly one of the highest-paid people on OnlyFans. She now operates as a webcam model. Based on her following, she probably earns about $500,000 per year.
In retrospect, Mia Khalifa was a bartender and she worked with a Texas-based hamburger restaurant, where she earned a lot of attention from the locals. In 2014, Mia made her debut in the adult industry. Mia was named the number one adult star in Dec 2014.
Image Source: Instagram/miakhalifa