WHAT! Virat Kohli In DEPRESSION? KRK Blames Anushka Sharma, Says, 'Ye Hai Result Ek Heroine Se Shaadi Karne Ka'
In his latest Twitter post, KRK blames Anushka Sharma for putting in Virat Kohli's head that he is suffering from depression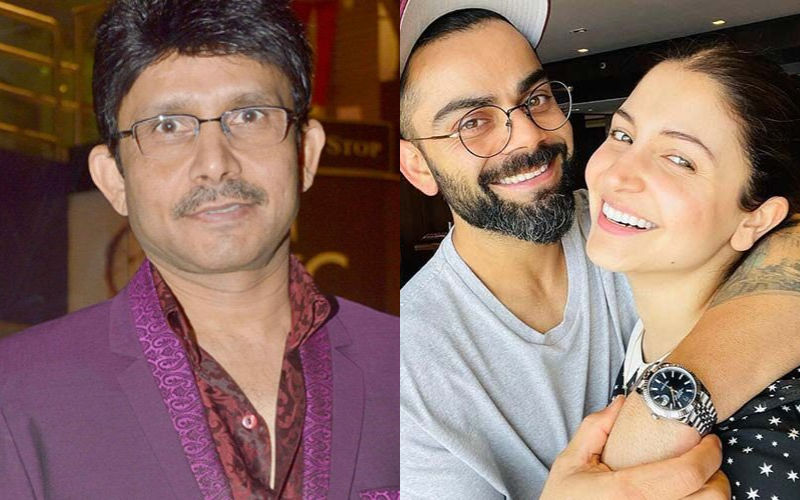 Self-proclaimed film critic Kamaal Rashid Khan, popularly known as KRK, is receiving severe backlash on social media after he blamed Anushka Sharma for Virat Kohli's 'depression'. In his latest tweet, the film critic stated that the actress must have "put in his head" that he is depressed. Not just that KRK also took a dig at Anushka saying this is the result of marrying an actress. He also asked how a strong North Indian boy Virat could suffer from depression. However, he later deleted all his tweets, directed at the couple in the wake of heavy criticism that poured in his way.
Taking to his Twitter handle, KRK tweeted, "Virat Kohli is the first cricketer in India who is having problem of depression. Ye hai result ek heroine se shaadi karne ka. She must have put in his head that he is having depression problem." In the next follow-up tweet, he added, "Ek North Indian strong boy #ViratKohli Ko Depression Ki Beemari Kaise Ho Gayee?." Kamaal did not stop here as he went on to write, "I simply can't understand when #ViratKohli himself is accepting that he is having depression problem, then how he is in the team for #Asiacup2022! Are selectors also having depression problem."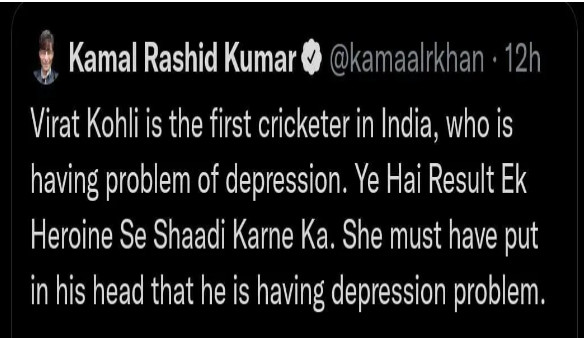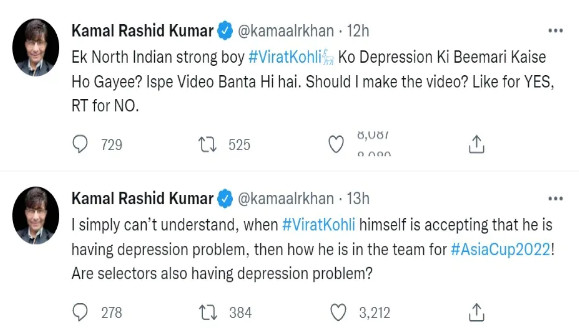 In a recent interview with Star Sports, Virat Kohli talked about his mental health and admitted that he was 'feeling mentally down'. "This is a very normal thing to feel, but we don't speak because we are hesitant. We don't want to be looked at as mentally weak. Trust me, faking to be strong is far worse than admitting to being weak," the cricketer was quoted saying.

KRK blaming Anushka for her husband Virat's poor performance is not happening for the first time. In the past too, the Sultan actress has been attacked and targeted for Kohli's bad game on the field.