When BTS' RM Was Asked To Recast 'FRIENDS' With Fellow Bandmates; V As Phoebe And Jin As Ross, Find Out Who He Thinks Other Members Are Similar To
Throwback to the time when BTS' RM was asked which group member is similar to which leading character of Friends. Find out who he picked here!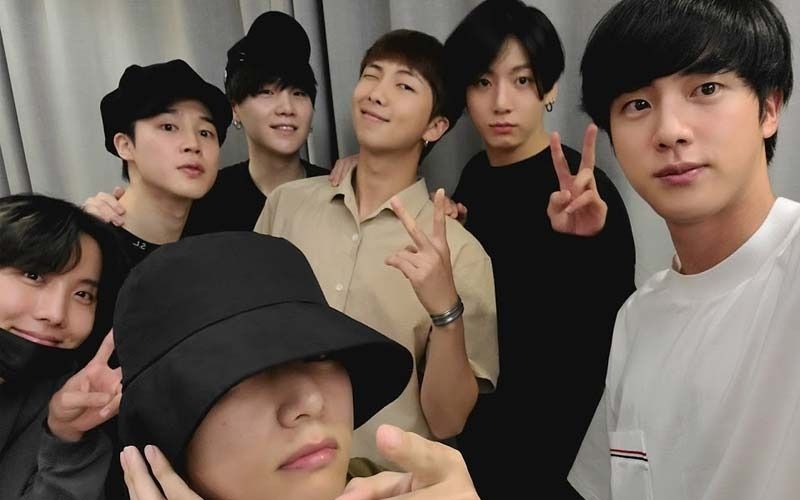 The excitement is real as Friends: The Reunion special is just a few days away. What's even more interesting about the upcoming special episode is that BTS will be making a guest appearance along with Justin Bieber, David Beckham among others. Well, many are aware of BTS' love for the popular American sitcom. In several interviews, BTS' leader has revealed that he learned English from Friends. 'So firstly, I watched Friends with the Korean subtitles, and then next time, I watched with the English subtitles, and then I just removed it,' he shared on the Ellen DeGeneres' show.
Given BTS' love for the sitcom, during their interview with Elle Magazine, RM was asked which fellow group member is similar to which leading character of the popular sitcom. The rapper picked Jungkook aka the Golden Maknae for Joey, Jin for Ross and V for Phoebe.
He picked Monica for himself while he couldn't decide which member comes close to Rachel. The leader mentioned that he admires Chandler's sense of humour. 'Chandler! I've always admired his sense of humour. But I can't choose a bandmate like him,' said Namjoon.
Ahead of BTS' appearance in the reunion special, Ben Winston took to Twitter and clarified that BTS will have a small role to play. 'I want to manage your expectations on this - it's a really short moment from BTS. They are great of course, but they are one of the interviews, talking briefly about why they like friends.' On the other hand, BTS' new song 'Butter' will be out on May 21.
Image Source:Twitter/BTS