WWE Star Kurt Angle Reveals To Be In 'Extreme Pain' But Won't Consume Painkillers; Here's Why
WWE star Kurt Angle recently revealed that he is in 'extreme pain all day long' but he is determined not to use painkillers. Here's why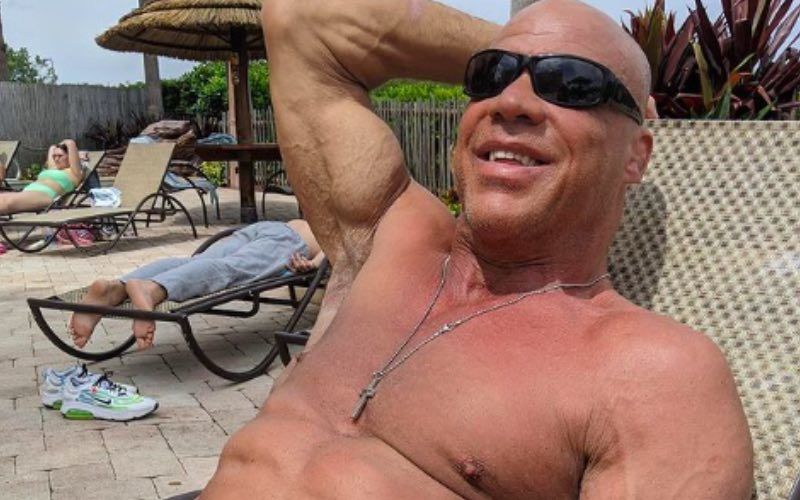 WWE wrestlers have to go through certain exercises to maintain their physique and one of them is WWE Hall Of Famer Kurt Angle. Recently, while speaking on a Q&A edition on The Kurt Angle Show, he revealed how painkillers took a toll on his health. When he was asked how he is feeling, Kurt revealed that he is in 'extreme pain all day long' but also asserted that he is determined not to use painkillers. He had a painkiller problem eight years ago. Now he doesn't want to get back to those and wants to continue doing his body maintenance training.
"I'm in extreme pain all day long. I do maintenance on my body all day. I do my neck traction. I have a thing called the Iron Neck, where it trains your neck. I have anti-gravity machine rollers. I stretch. I do a lot of weight training. I work on my body a good 2-3 hours a day. I have to. I'm so banged up now. I sacrificed a lot of my body in professional wrestling and amateur wrestling. I have to blame both sports, not just one. I'm paying for it now, but I'm managing it. I had a painkiller problem, and I kicked that eight years ago," he said.
"Not having painkillers anymore is really difficult, but I'm never going back to those, nor do I want to. I'm going to keep doing my body maintenance training, and doing what I'm doing right now," he continued.
Kurt Angle is one of the best wrestlers in WWE. He has a magnificent career and holds some World Title runs.
Image source: Instagram/ therealkurtangle