WWE star Shad Gaspard's Death Reason Finally Surfaces After Two Years, Here's The TRUTH Behind His Death!
Shad Gaspard lost his life in a tragic swimming mishap on May 17, 2020 while swimming with his 10-year-old son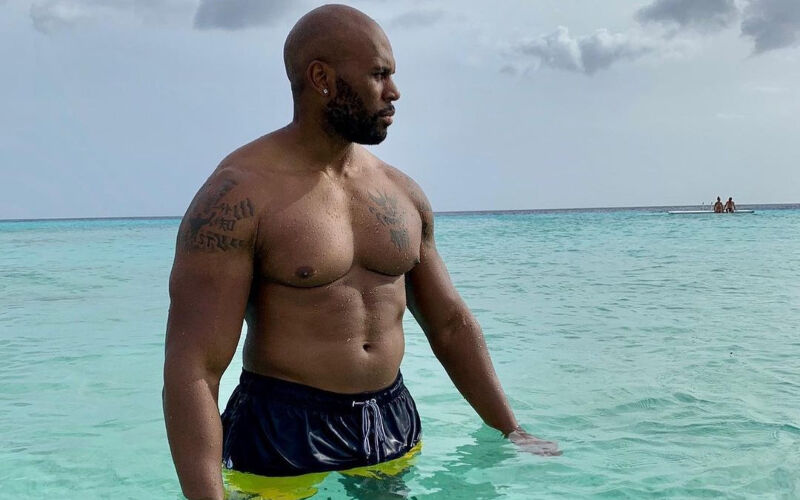 The truth behind WWE star Shad Gaspard's death has finally come to light after his tragic accident at Venice Beach, California.

For the unversed, the professional wrestler and 'Black Panther' stuntman lost his life in a tragic swimming mishap on May 17, 2020 while swimming with his 10-year-old son.
Now, according to the latest court documents and witness accounts, Gaspard sacrificed his life to save his son from a deadly riptide that eventually dragged him over. His body washed up on a beach in Los Angeles days after the 39-year-old got swept away in the strong current. While Gaspard's son was rescued by lifeguards at the scene, the wrestler was dragged away after another big wave crashed down on the swimmers and had been missing since.
Meanwhile, eyewitness and lifeguard Kenichi Haskett had shared at the time, "We had one of our lifeguards go out to make a double rescue of a father and a son. The father, unfortunately, got pushed down by a wave as they were getting pulled out of the current. The lifeguard rescued and grabbed the boy, the son, and tried to grab the father as well."
Meanwhile, lifeguard Thomas Swift, who was the one to save Gaspard's son Aryeh aka AG, asserted that the wrestler yelled, "Save my son, save my son," as he threw the boy towards the rescuer, moments before drowning in the riptide.
"I saw two individuals approximately 200 yards south of my location heading out into the surf and observed a set of approximately 4-8 ft waves coming in," Swift noted in his declaration, as he added that the lifeguards had to rescue six other swimmers the same day before spotting Gaspard and his son, as reported by Meaww.
"After the third wave in the set, I observed these two individuals (Gaspard and A.G.) to be taken off their feet and they started drifting in a northerly direction in a lateral current that was moving at a speed of approximately 5-10 knots," Swift stated.
He continued, "I immediately phoned Santa Monica Headquarters that I was going out to assist these two individuals....When I was approximately 20 feet from Gaspard and A.G., a large wave approximately 6-8ft high with lots of water volume was approaching."
He further revealed the details of Gaspard's final moments as he said, "Just as the wave was about to come down, I observed Gaspard push AG by his shoulders approximately five feet in my direction. As soon as Gaspard pushed AG, the wave crashed directly on Gaspard while the white water from the wave pulled both me and AG under….and held everyone under the water for several seconds."
"When I surfaced, AG was approximately five feet to my right and Gaspard was approximately 20 feet to my left…..I swam to AG, gave him my rescue can, and told him to hold on to it in an effort to stabilize AG so that I could assist Gaspard. When the next wave hit, AG let go of the rescue can. I retrieved the rescue can and gave it back to AG. After this second wave hit, I lost sight of Gaspard."
He also justified his decision to save the child first and said, "Due to the rough ocean conditions and the white water pushing us into shower, the distance between the two victims and the inability of AG to maintain hold of the rescue can, I made the decision to bring AG to shore and then return to assist Gaspard. Based on these conditions, it was my assessment that if I did not get AG back to the shore, he would have died."
Image Source: Instagram