YouTuber Amit Mondal DIES In Tragic Road Accident A Day After The 22-year-old Specially-abled Content Creator Said 'I Will Be Hanged' In His Last VIDEO!
Amit Mondal was riding a scooty with his two friends on Tuesday afternoon and was rushed to a nearby hospital with severe injuries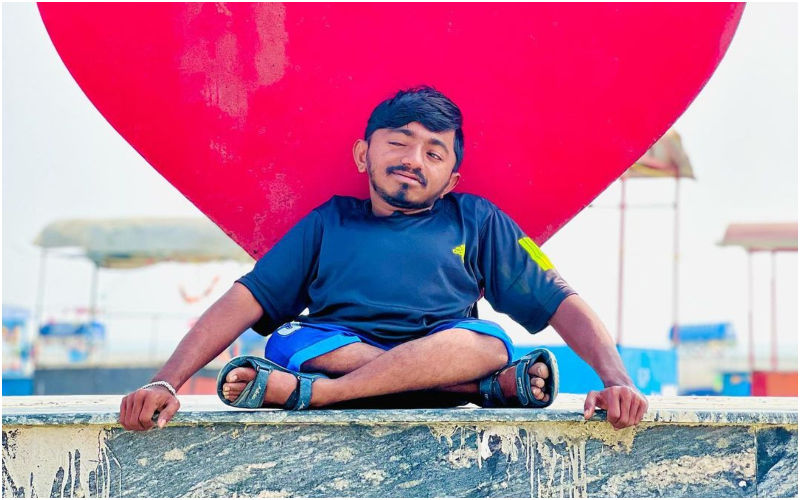 Amit Mondal, a specially-abled YouTuber and social media influencer, whose vlogs often went viral, passed away on Wednesday following a tragic road accident in West Bengal's Frasergunj.

An India.com report suggests that the incident took place when the 22-year-old was riding a scooty with his two friends on Tuesday afternoon. The specially-abled YouTuber was rushed to the nearby hospital with severe injuries.
His condition deteriorated late at night and was brought to Kolkata's state-run hospital. However, despite all the efforts from doctors the young social media influencer passed away on Wednesday morning, reported India.com.
Mondal enjoyed a huge fanbase and the latest development has left thousands of his followers in shock.
However, while many have claimed it to be a coincidence, Amit Mondal's death comes in just 24 hours after he posted his last video which featured him visiting the Alipore Jail Museum. And he was even heard saying, "'I will be hanged!' Now in prison."
The YouTuber grew up in a lower middle-class family amid the daily struggle of earning bread. Amit is known to boast a humongous fan-following of 3 lakh 90 thousand subscribers on YouTube. He used to share all the special moments of his life from Roznamcha with everyone.
Growing up in a poor family; Amit's parents are contractual workers in the local municipality. However, despite various financial complications, he has always helped his son to fulfill his dreams. Amit's passing away like this has left his family devastated.
Image Source: Instagram