MS Dhoni Challenged By Controversial Youtuber CarryMinati For PUBG Face-Off; Who's Leading?
As YouTube star CarryMinati aka Ajey Nagar challenged MS Dhoni to play PUBG recently, did you know the YouTuber has more fans that the cricketer?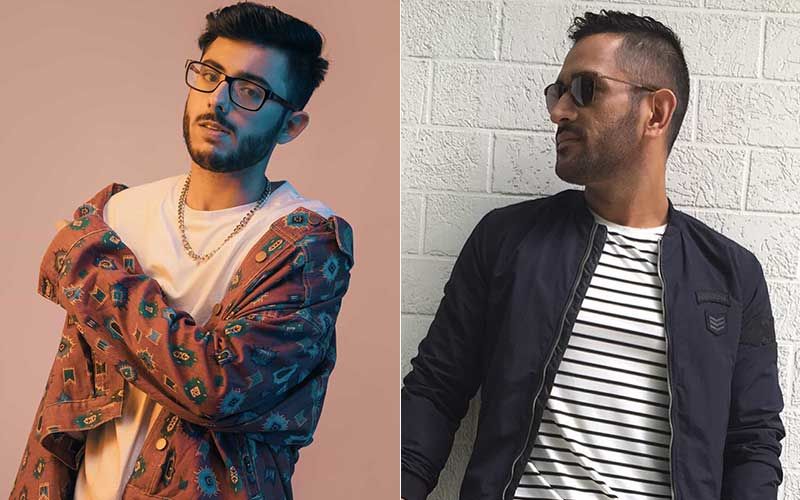 CarryMinati aka Ajey Nagar is a YouTuber, known for his roasts. The YouTuber has recently hit headlines after he managed to stir up a storm between TikTokers and YouTubers with his video that was later pulled down by YT as it violated some rules. After creating a storm on social media with the YouTubers Vs TikTokers controversy, YouTube star CarryMinati aka Ajey Nagar went on to challenge former Indian cricket team skipper MS Dhoni to play PUBG. Although the cricketer has replied to the challenge as of yet, CarryMinati has managed to grab the spotlight once again.
Talking about CarryMinati and his success by far, the YouTuber has two channels on YouTube of which both have more than 25 million subscribers. One of CarryMinati's YouTube channel goes by the name of CarryisLive, while another goes by the name of CarryMinati. The YT channel CarryisLive has 5.15 million subscribers in total, whereas CarryMinati has 19.4 million subscribers. Speaking of the following on other social media platforms, CarryMinati has a total of 6.7 million following on Instagram, whereas he has a total of 1.5 million on Twitter. In total, CarryMinati has more than 32.75 million i.e. 3 crore 27 lakh of a fan base on the social media platforms.
Talking about former Indian Cricket team captain Mahendra Singh Dhoni, also known as MS Dhoni, the cricketer has a total of 7.5 (75 lakh) followers on Twitter and is followed by more than 23.4 million people (2.34 million) on Instagram. With Dhoni not running any YouTube channel of his own, the total number of followers of the cricketer on social media is approximately 30.9 million (30 million).
Meanwhile, CarryMinati aka Ajey Nagar's fan base is about 18 lakh more than that of MS Dhoni. On the other hand, talking about CarryMinati's success, at a young age, the YouTuber has a total assets of around Rs 27 crore. Born on June 12, 1999, CarryMinati will be 21 soon. Apart from being the first Indian YouTuber to introduce roasting content, before starting off with roasting videos, CarryMinati used to play counter-strike and made over 150 videos of counter-strike gameplay in just a few months. Also Read:
After YouTube Vs TikTok Controversy, CarryMinati Challenges MS Dhoni For A PUBG Battle- VIDEO
Image source: Instagram/ MS Dhoni, CarryMinati