Zakir Khan Asked How To AVOID Legal Trouble, COMPARES Journalism And Comedy Industry; He Says, 'Comedy Industry Is Going Through The Exact Crisis What Journalism Is Going Through'
During an interaction, Zakir Khan opened up about his new show Farzi Mushaira season 2 and spoke about how to avoid offending people as a comedian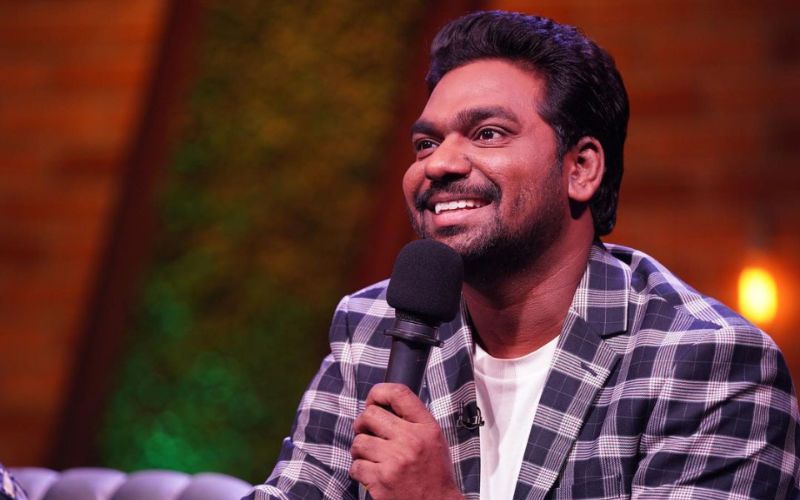 Zakir Khan is all set to return with a comedy web show on Amazon miniTV. Titled Farzi Mushaira season 2, the show will see celebrities joining Zakir to share cringey and fake poetry. While, comedians have often come under the radar for offending people's sentiments, Zakir compared the comedy industry to journalism.
Sharing his thoughts on how he comes up with jokes that wouldn't cause legal trouble or hurt people's sentiments, the actor-comedian told Hindustan Times, "I think comedy industry is going through the exact crisis what journalism is going through. Tell me how you are dealing with it, I will deal with it the same way."
Talking about the show, Zakir revealed that it is one of the most cringeworthy and fake poetries, people will ever listen to. He explained that the poetries will be so bad that it is good and people will like it, the show will be fun to watch with friends and a paneer roll. He also shared that the celebrities from the entertainment industry, who will be a part of the show, are often give pre-written poems to recite but there are exceptions who write their own poetries and improvise on the spot.
He shared, "You will lose your mind when you will see Richa Chadha's episode. She wrote her own shayaris. We have Venus, who was in Chacha Vidhayak Hain Humare with us, she also writes her own shayaris. People add on to it and improvise. Most of them are artists, they deal in the game of words. They are very much aware of this world and what sounds right."

Zakir has entertained the audience for the past decade with his hilarious jokes. After winning the title of India's Best Stand Up in 2012, the comedian has went on to do and judge various stand up comedies like Comicstaan and even starred as a lead in Chacha Vidhayak Hain Humare.