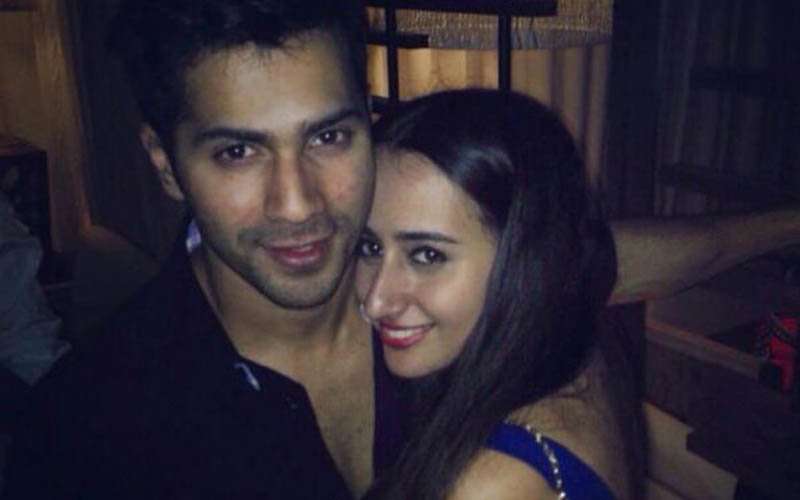 Your browser does not support the video tag.
Varun's girlfriend really wants to join him on the tour of USA. Is it because she wants to spend time with him or is she wary about his friendship with Alia, who's also on the tour?
Varun Dhawan is gearing up for Dream Team Concert Tour, which is scheduled to kickstart in August. And if his girlfriend Natasha Dalal has her way, it'll be a mix of business and pleasure for the two.

SpotboyE has it that Miss Dalal is keen to accompany Varun to the US for the concert tour. We hear, she has insisted that her boyfriend take her along and is not willing to hear 'No' for an answer. Why this enthusiasm to join the concert?

Wonder if it has something to do with the fact that Alia Bhatt too is a part of the Dream Team. After all, rumours of Alia's break-up with Sidharth Malhotra have been gaining momentum. And this could possibly be making Natasha insecure.

You see, not too long ago, the actress was reportedly dating her Humpty Sharma Ki Dulhania co-star during the shooting of the film. Now, the two are working again on Badrinath Ki Dulhania and their off-screen camaraderie is known to all.

Is Alia the reason why Natasha wants to tag along with Varun? Or is it just a case of her wanting to spend some 'we' time with her beau?

Thumbnail Image Source: youngsterchoice
All our pictures are free to be leaked without our permission. Do note: They are not Censor Certified.