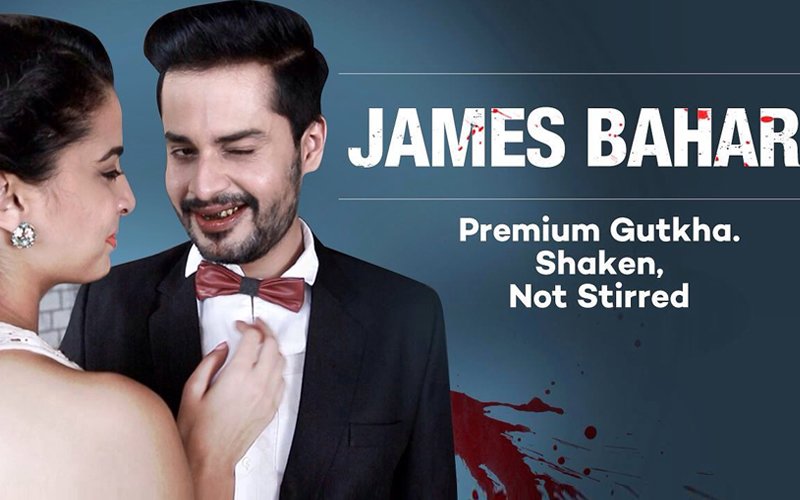 When it comes to new-age heroes, there is no beating the latest one. James Bahar is a tuxedo-clad ladies man who is literally painting the town red.

After our favourite Bond, Pierce Brosnan decided to endorse a paan masala brand, now SpotboyE.com's rib-tickling character James Bahar has taken the commitment one step ahead.

This suave hero uses paan masala containers to disarm his enemies in the spoof, and if that does not work, a whiff of his ghutka scented breath is enough to defeat the toughest opponent.


And he is a charmer when it comes to the ladies too. The climax of the video where he rescues a damsel-in-distress is something that will make you see it all over again.