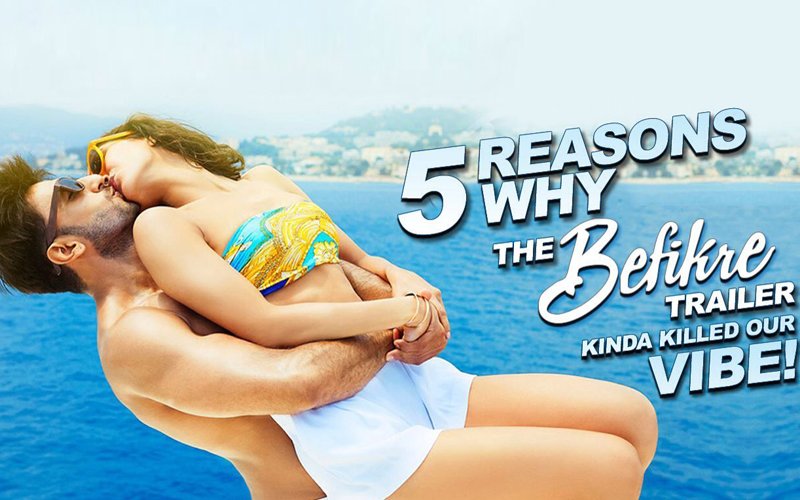 Your browser does not support the video tag.
One of the finest multifaceted actors of Bollywood is back with a Bang, or as the trailer of Befikre goes....Kiss Kiss Bang Bang. The masters of romance YRF finally released the trailer of the highly anticipated passion-fuelled magnum opus Befikre this Tuesday and the reactions were pretty mixed and eclectic.

This was quite in contrast to the reactions that were garnered for one of the featured songs from the film 'Labon Ka Karobaar' back in September. The song had provided a prologue for the film's bold theme and even highlighted a special frame, where lovers of the same gender kissed each other in the global capital of love, Paris. Call it a marketing gimmick or not, the refreshingly rebellious video got the film an instantaneous kickstart from lovers and haters on the interwebz. For a brief moment, it seemed like the perfect drug for the lovestruck and the lovesick, a song that was lauded by critics and the masses.

That is until yesterday, when the full theatrical trailer was released on YouTube. While hardcore fans of Ranveer couldn't stop ogling and sharing snaps of his new film on social media, the rest of the world was pretty bummed out with the film's predictable screenplay and chemistry. Some trolls even compared it to one of YRF's most notorious disasterpieces, Neal N' Nikki. Our team wasn't far from all the action too, we took a deeper look at the no holds barred trailer and cut through all the frenzy of hater/fanboi criticism. Here are the Top 5 Reasons Why The Befikre Trailer Kinda Killed Our Vibe!