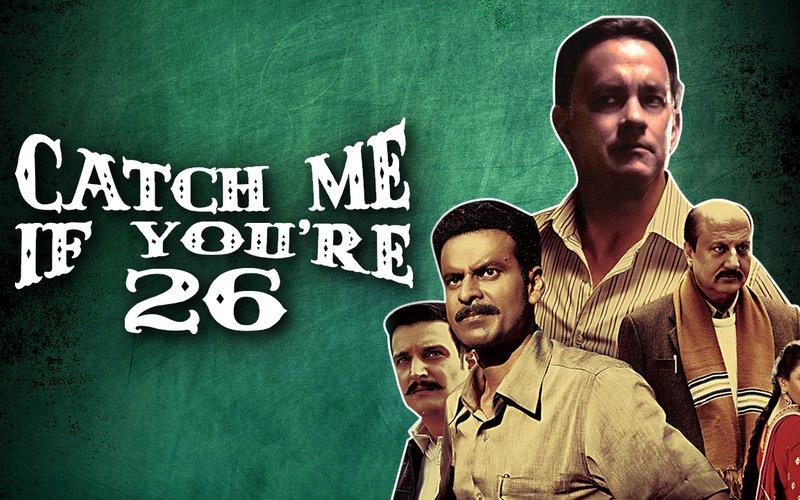 Your browser does not support the video tag.
The long anticipated third instalment of Dan Brown's trilogy Inferno has just released this week and the epic film boasts a stellar cast spanning across several film fraternities including Bollywood. It seems this merger of eclectic film industries has worked its charm and spiralled out of control, in a good way that is. While interacting with fans and the press for his latest film, Hollywood legend Tom Hanks revealed that he would love to work in Hindi films. Top that, THE Tom Hanks of Forrest Gump, Saving Private Ryan and Captain Philips dancing, flirting with the ladies and beating the living daylights out of Bollywood villains, wouldn't that be fun?

Imagine what would happen if the bigwigs of Hindi cinema decided to direct the Academy Award winning actor. Here's a sneak peek at some of the sequels that might just get made.

Lage Raho Forrest Bhai
In the words of Forrest Gump himself, "Life is like a box of chocolates. You never know what you're gonna get", now imagine the same scene with a high pitched, over-the-top female choir over the evergreen quotes and of course, a Jadoo Ki Jhappi. That's what you get when drama film virtuoso Raju Hirani decides to direct Forrest Gump.

Airlift 2: Life At The Terminal
It's time to give a new spin to Steven Spielberg's 'The Terminal' and rethink the masterpiece in a thrilling and audacious Bollywood avatar.Tom Hanks once again plays Victor Navarowski who gets stuck at one of India's bungling airports. The second half keeps everyone on tenterhooks, complete with an escape plan, duty free action and an item song called 'Visa On Arrival'.

Cast Away Na Ho Dobara
Farhan Akhtar brings back the magic of ZNMD yet again, only this time they are accompanied with a foreign tourist who also happens to enjoy Shayaris by Farhan Akhtar in his gruff voice. Except Farhan concentrates too much on his verses and forgets to turn on his GPS.Phone mein tum apni betaabiyan aur 4G leke chal rahe ho, toh zinda ho tum!

J.P. Dutta's Saving Private Raju
It's a terrible idea to even remotely try and recreate the horrors of war filmed by Steven Spielberg. It's worse when you're passing the baton to J.P. Dutta. We only hope that the tainted auteur resurrects the magic of Border and not the 4 hour snoozefest LOC Kargil.

Catch Me If You're 26
They say that there's no honour among thieves. But imagine the honour and pride of working with an international crook who poses as a phoney CBI officer.

Whatever you do , do not miss the surprise brand endorsement deal as planned by co-star Irrfan Khan.