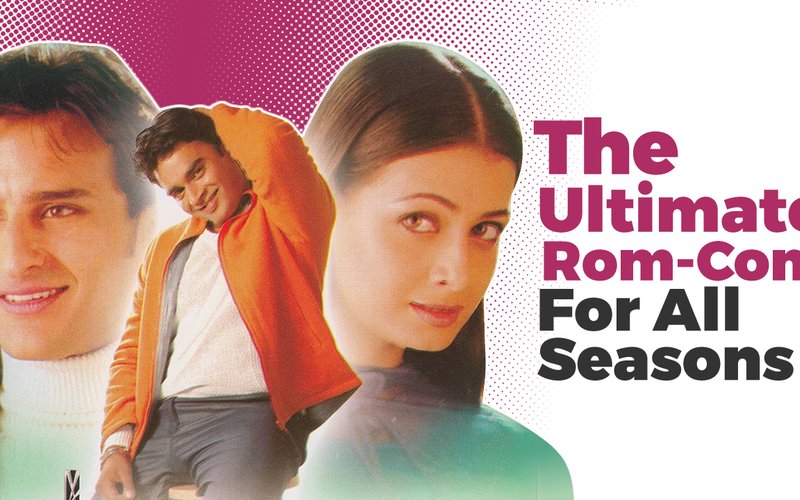 Your browser does not support the video tag.
The year was 2001. The vibe of the entire nation was energetic, headstrong and spirited. Two movies had changed the game in Bollywood forever. One was Lagaan, the other Dil Chahta Hai. The latter was literally idolised was for months to come because of its instantaneous connect with the new generation, eventually fermenting the standards and sensibilities for movies forever. Anything old school was immediately rejected and out of the box office within days of release. Themes had to be filled with college day angst, urban lifestyle problems, career choices, modern dating and even casual sex. Now, even if traditional cinema had to take over, it had to blend in with what the audience was craving for – humour, heart and heartbreak.

That's where Rehna Hai Tere Dil Mein sealed the deal – a movie that was a perfect cocktail of old school spirit and a dash of the new millennium thinking. This was possible due to the crossover collaboration between Bollywood and the South film industry. With Gautham Menon and Vipul Shah on script and Harris Jayraj on music, the film brought in new sights and sounds and a screenplay that kept bouncing from the mischievous to the sensitive side of first love.

Madhavan wasn't your gym going stud who pumped iron all day and washed his bike, he was the guy you could take home and introduce to your mom. And the exact same verdict was proclaimed for debutant Dia Mirza, a heroine who was lauded as the epitome of the girl next door persona. With Saif as the conniving third antagonistic entrant, it was the ultimate weekend popcorn extravaganza you couldn't avoid

The songs were fresh, varied and heartfelt, a playlist that was tucked in Jansport bags inside Sony walkmans of undergraduate and degree college crowds.
It's time to perk up your memories and go back in time to the 00s. Watch Madhavan, Dia and Saif in our newest video on why RHTDM is a perfect rom-com for all seasons.