Actress Paoli Dam Recalls Sanjhbati Shooting Days; Posts Picture On Instagram
Sanjhbati film has been appreciated by the movie buffs. The film was released in 2019 and was directed by Leena Gangopadhyay. The film stars Dev Adhikari, Soumitra Chattopadhyay and Lily Chakraborty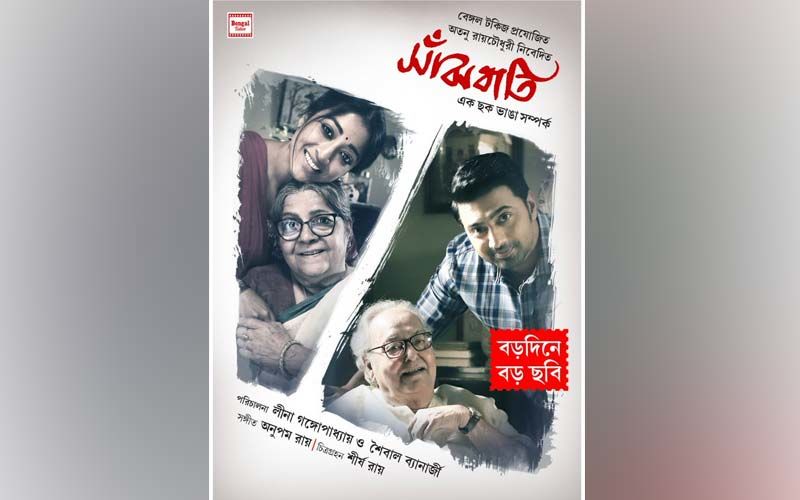 With the ongoing pandemic in the world, films shooting and releases have been put on hold. Celebrities are confined to their homes and indulging into other activities. But today Paoli Dam is missing her shooting days and has shared a throwback picture from the set of the film 'Sanjhbati'. The film stars Dev Adhikari, Soumitra Chattopadhyay and Lily Chakraborty.


She writes, "Remembering the time when we were shooting for Sanjhbati. Here I am with one half of my director duo, Leena di & one half of my producer duo, Atanu da. Would love to hear your thoughts on our film, Sanjhbati."
Sanjhbati film has been appreciated by the movie buffs. The film was released in 2019 and was directed by Leena Gangopadhyay.
The film narrates the story of Sulekha, a lonely elderly woman facing difficulties with her loneliness and crankiness. Paoli Dam is her caretaker of Sulekha and her next to door girl look will easily floor her. It will be interesting to see Dev playing normal and simple boy role. Soumitra Chattopadhyay is winning the heart with his performance. Everyone in the trailer assures of mind-blowing performance in the film.
The film talks about relationships and even puts a question about how we treat our parents when they become old. Soumitra Chatterjee and Lily Chakraborty live a lonely life as their children have left them. In such a situation two strangers played by Dev and Paoli Dam who work as their caretakers.



Image Source:-twitter.com/BengalTalkies