Gotro: Manali Manisha Dey Is Overwhelmed From The Response Of The Film
Gotro is centered on three characters Mukti Debi, Jhuma and Tariq Ali. The film is releasing nationally on September 13. The film is all about mother and son unconditional love.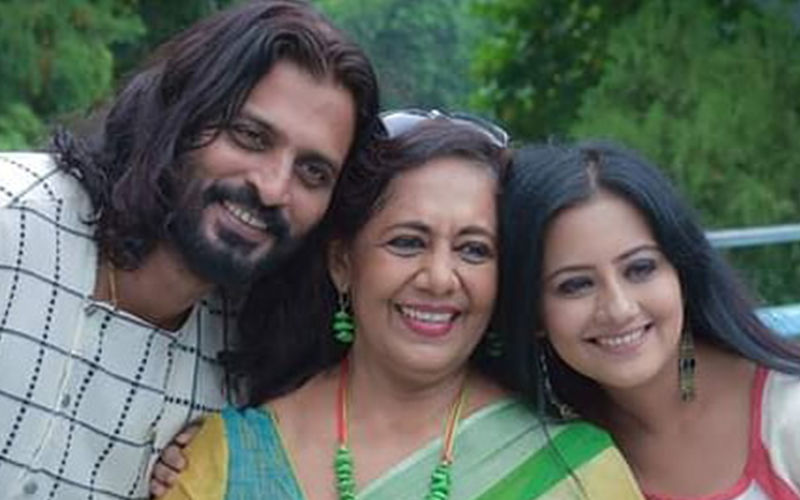 Gotro which is all about mother-son unconditional love has entered the third week and is still going strong. The box office collection of the movie is truly inspirational as still, almost all the PVRs are going houseful. Fans are in love with this movie and have thumbs up.
The film featuring Nigel Akkara, Anashua Majumdar and Manali Manisha Dey is getting a positive response from the audience. Shiboprosad Mukherjee and Nandita Roy are also basking in the success of the film.
Gotro is centered on three characters Mukti Debi, Jhuma and Tariq Ali. Jhuma aka Manali Manisha Dey is actually overwhelmed from the response she has been receiving from her fans.
They are complimenting her and Nigel pair as Amitabh and Jaya Bachchan and she is very happy. The film will be releasing all over India on September 13.
Gotro deals with the evils of the caste system, which is still prevalent in society. It also refers to the recent rise of communal sentiment and conflict caused by various divisive ideologies in the country.
Mukti Debi played by Anashua Majumdar is a devotee of Lord Radha Krishna and her house is named Gobinda Dhaam. Her only son has settled in abroad. She has no relatives with her but she has many members in her house. Jhuma, played by Manali Manisha Dey is one whom she considers as her own daughter. Then there is his son's friend, the priest who takes care of the temple in the house. Then there is one more member Tariq Ali played by Nigel Akkara. Mukti Debi likes him almost like her own son. The focus is on the bond between Mukti Debi and Tariq Ali who is from a different religion.
Image Source:- instagram/manali_manisha/WindowsNs