Purba Pashchim Dakshin Uttor Asbei Film Receives Uncut U/A, All Set To Release In Nov
The film is based on the first three stories from Avik Sarkar's book "Ebong Inquisition". The star cast includes Kamaleshwar Mukherjee, Arpita Chatterjee, Gaurav Chakrabarty and others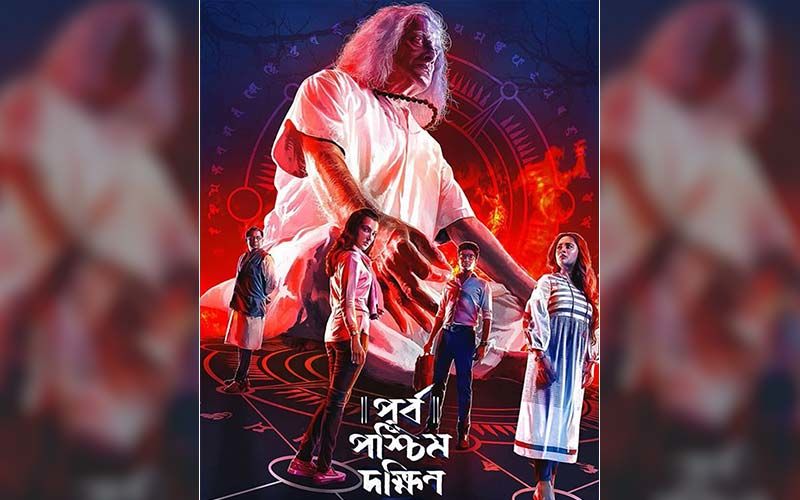 Director Raajhorshee Dey's directorial Purba Pashchim Dakshin Uttor Asbei has got an Uncut U/A and the film is all set to release on November 22. The star cast includes Kamaleshwar Mukherjee, Arpita Chatterjee, Gaurav Chakrabarty and others.
Raajhorshee Dey shared the news on Twitter, "We are happily announcing that today our film receives a standing ovation from the members present in the Censor Screening and it receives an UNCUT U/A! Purbo Poschim Dokkhin Uttor Ashbei releasing on 22nd November'19."
The makers have till now released two links of the film. The second teaser is scary compared to the first teaser. It is full of spine chilling moments taken from all the three stories. On top of that the eerie background score and sound design have helped to add a spooky feeling.
In the first, the teaser introduces two co-passengers during a train journey played by Kamaleshwar Mukherjee and Arpita Chatterjee. Kamaleshwar is telling stories to Arpita. Other than them it gives random glimpses of other key characters also. From the teaser, it looks like cinematographer Ranjan Palit has wonderfully created the required mysterious ambiance to the film. The film will also feature India's first transgender college principal Manabi Bandopadhyay and renowned theater artist Rudraprasad Sengupta.
The film is based on the first three stories from Avik Sarkar's book "Ebong Inquisition".
Image Source:-Twitter/C_Gaurav