Shoteroi September Official Trailer Out: Soham Chakraborty, Aruninam Gosh Starrer Is Just A Normal Love Story
Camellia Productions made the announcement on its official Twitter handle. The film will hit the silver screen on September 13. Amitava Bhattacharya has directed the movie 'Shoteroi September'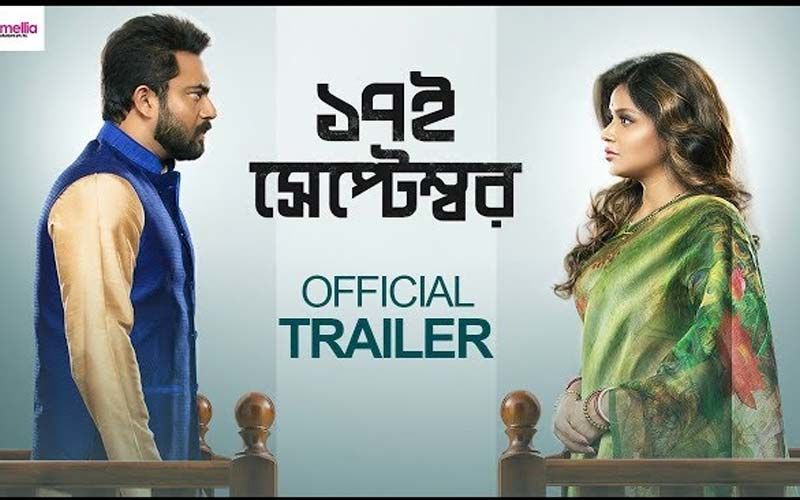 Soham Chakraborty, Aruninam Gosh starrer upcoming film Shoteroi September trailer is out. Camellia Productions made the announcement on its official Twitter handle. The film will hit the silver screen on September 13.
Camellia Productions tweeted on its Twitter handle, "What does it take for love to survive through the upheavals of life? Presenting the #OfficialTrailer of #ShoteroiSeptember." Amitava Bhattacharya has directed the movie 'Shoteroi September'. The trailer starts with lead couple romancing and singing songs. Later they got married and real trouble starts as they keep on fight with each other. And finally one day they decide to take divorce. Will they take divorce and end their marriage?
Watch the trailer here:
Meanwhile, Soham Chakraborty and Arunima Ghosh pair was last seen in Ranjan Ghosh's Rong Beronger Korhi." Arunima Ghosh has recently opted out of Mitin Mashi directed by Arindam Sil.
Meanwhile, Soham Chakraborty's horror-comedy Bhootchakra Pvt Ltd' has already released and is running successfully in the theaters. He will be next seen in Raj Chakraborty's upcoming political drama 'Hey Garvodharini'.Apart rom Soham, the film will feature Subhashree Ganguly, Ritwick Chakraborty, Parno Mitra, and Swatilekha Sengupta.
According to reports, the film will be a political drama set in a locality situated near border area. The film will revolve around five central characters an aged woman, a girl who is her caretaker and three strangers who come to take shelter in her house. It will focus on the equations between these five characters, going through a situation of communal violence around them.
Image Source: Instagram/, Youtube/CamelliaFilms, Twitter/CamelliaFilms