'Kaali Peeli Tales' Star Maanvi Gagroo On Body Shaming: 'Many Directors Tell Me You Are Neither Skinny Enough To Be A Heroine Nor Fat Enough To Be Fat Girl'-EXCLUSIVE
While speaking exclusively to SpotboyE, Maanvi Gagroo shared her views on body shaming and revealed whether she has faced rejections due to her physical appearance.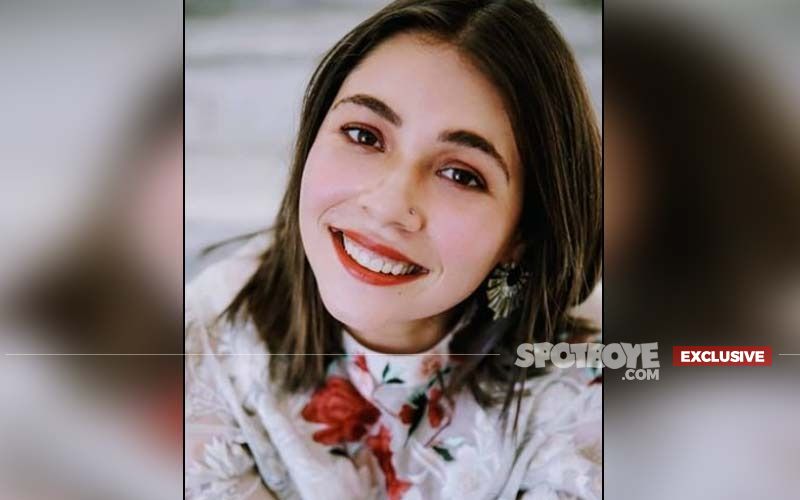 In the world of glitz and glamour, celebrities live under the constant glare of media and limelight. Celebs have the pressure of looking on point always and of course, having well-toned bodies. Especially actresses, who often face rejections and are trolled for their weight issues. Right from global star Priyanka Chopra Jonas, Vidya Balan, Sonakshi Sinha to Aishwarya Rai Bachchan, B-Town's top leading heroines have been body-shamed in the past for one or the other reason.

SpotboyE.com recently got in touch with actress Maanvi Gagroo to know her opinion on body shaming and the actress did not shy away from expressing her blunt and honest views. Maanvi, who is on a promotional spree for her upcoming anthology film 'Kaali Peeli Tales,' shared, "It might sound deep and philosophical but I feel when somebody says something negative about you or something nasty about you, I think it shows more of that person's personality than your own. I had never been conscious of my body so when people would say something about my body, I wouldn't mind. It didn't bother me."
"But, I am conscious of my smile. And, if someone says something about my smile then I really feel upset about it. And, then I realise that it's actually coming from me, samne wala toh kuch bi bol ke chala jayga, they may say many things. Someone will comment on your hair, someone on your skin and so on. But, if you yourself are confident about yourself, then it really doesn't matter. If someone thinks your skin is dark or a plum figure is bad, then it's their problem, their insecurities not yours. Go and dump it on someone else," Maanvi added.
When asked if she has ever faced any rejections owing to her physical appearance, Maanvi stated, "Surprisingly, I have never faced rejections for work. I remember a lot of my casting directors would keep telling me that we don't know where to fit you. You are not skinny enough to be a heroine but you are not fat enough to be a fat girl, you are somewhere in the middle. And, I would always joke with them saying that yes because I am normal. This is what normal people are like, someday they look thin, someday they feel fat so it's like that."
Meanwhile, talking about 'Kaali Peeli Tales', in this six-episode series, Maanvi Gagroo will be seen in the story titled 'Marriage 2.0,' based on modern relationships. She will be seen playing the character who is married but has a crush on her gay intern. The anthology also features actors Vinay Pathak, Gauahar Khan, Sayani Gupta, Soni Razdan, Hussain Dalal and others.
The six shorts - Single Jhumka, Love in Tadoba, Marriage 2.0, Fish Fry aur Coffee, Harra Bharra, and Loose Ends - revolve around urban characters on the crossroads of change and acceptance.
Kaali Peeli Tales will premiere on Amazon's MiniTv on August 20, 2021.
Image Source: Instagram/ maanvigagroo