Bigg Boss OTT Spoiler Alert: An Infuriated Pratik Sehajpal Damages BB House Property; Will He Be Punished For His Actions?
Bigg Boss OTT contestant Pratik Sehajpal, in a fit of anger, pushed property used in the factory task into the pool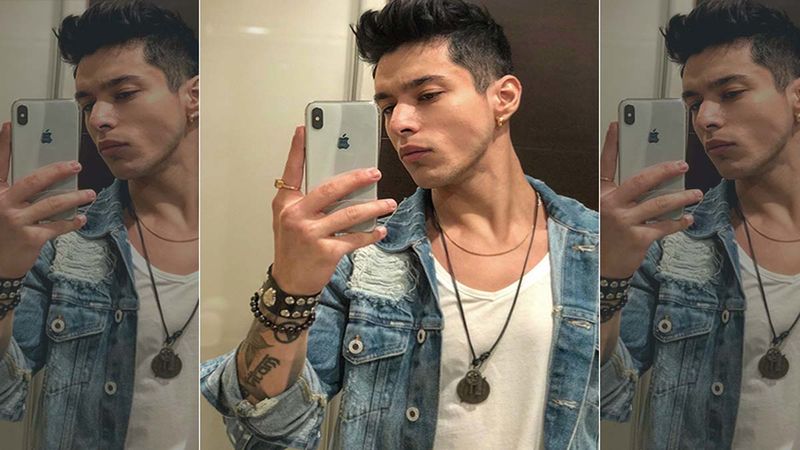 Bigg Boss OTT has once again got us to witness tasks and sanchalak scenarios in the house. Contestant Pratik Sehajpal lost his cool after a task, after which he damaged the property used in the task. It all began with the Bigg Boss Factory task where via a conveyor belt wooden blocks were rolled down. Contestants were asked to collect as many as they can for their team. The winner of the task would be announced as Boss Lady and Boss Man of the house.
Sanchalaks of the task were Raqesh Bapat and Shamita Shetty. When they disapproved of the items formed by Pratik's teammate, he got furious. A promo also has Pratik reiterating Shamita and Raqesh's decision. After the task wrapped up, Pratik began to push the counter prepared for the factory task in the pool. Zeeshan Khan then hinted that Pratik would receive a warning for his actions. But Pratik kept on blaming the sanchalaks for an unfair decision.
Akshara Singh tried to stop him but looks like her efforts went in vain. We have observed how, in the previous seasons, contestants who damaged the house property got punished by Bigg Boss. Will Pratik too face Bigg Boss' wrath? Well, we have to wait and wait.
Image Source: Instagram/pratiksehajpal