Saif Ali Khan welcomed baby Taimur with wife Kareena Kapoor last year and now he is playing a father in Chef. The film, the official Hindi remake of Jon Favreau's film of the same name, has got a lot of positive buzz. SpotboyE.com sat down with the talented actor and Chef's director Raja Krishna Menon for a chat. Excerpts:

How does one go about convincing Saif Ali Khan?
Saif: I think you say, 'It's up to you, but this is what we think you should do, but if you don't want to do it, it's fine.' And then I will do it. But if you say, 'You have to do it', I get stressed. If you give me the space I will do whatever you want.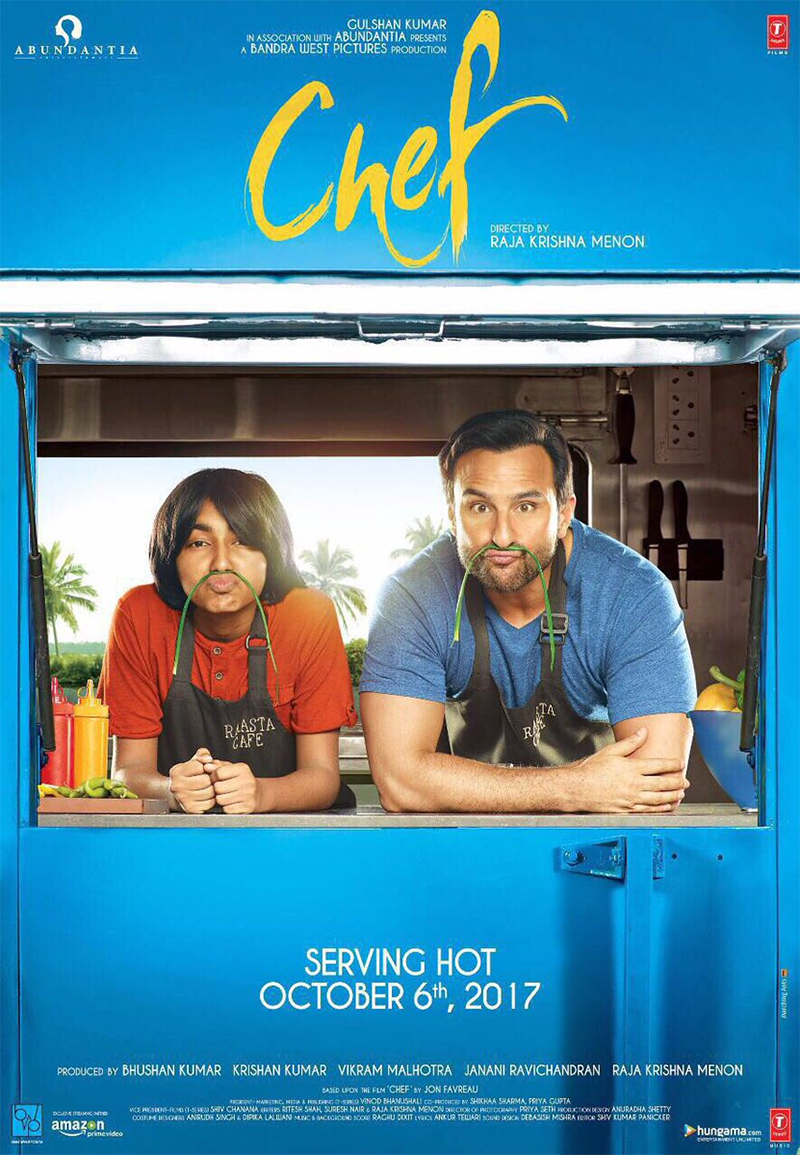 So, did Saif trouble you while shooting?
Menon: I troubled him far more than he troubled me.
Saif: When you are shooting, time is money and light is king.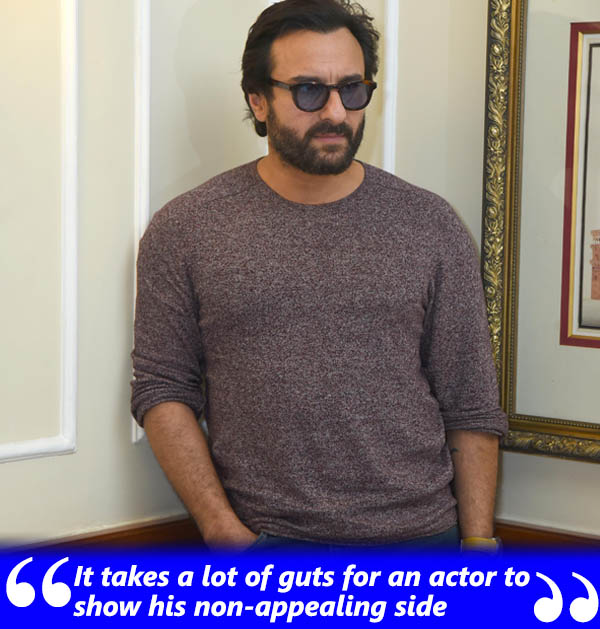 Do you think the concept of food trucks will ever catch up in India?
Raja: It will be huge. The problem right now is licensing etc. It will definitely pick up.

What sort of difficulties did you face while adapting a Hollywood movie? How did you add local flavour?
Raja: I think you need to find the key reasons to adapt and those reasons have to be important enough to the adaptation. So unless you find those really key points that translate into the Indian scenario, you shouldn't adapt. There are very few films that can be adapted.
Saif: It's a cultural phenomenon. The film represents a culture and each section of India is so different.

Are you scared about the comparisons that will be made between the original and this?
Saif: There's enough difference. We haven't remade a film. Yes, comparisons can be there. I think Chef is more of an Indian film than an American film. The idea of a divorce in a father and son's relationship is a new urban thing for India. So it represents something.
Raja: Some people would say that I liked the original film better. It's a different film, different characters, emotions and story.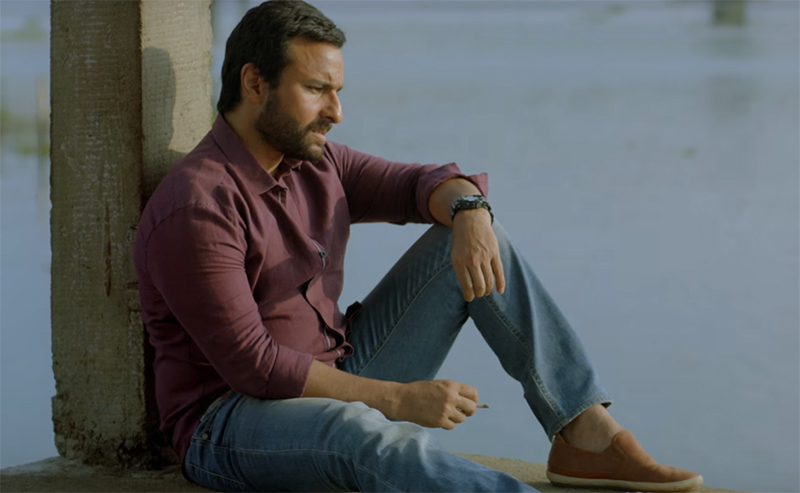 Did your relation with Ibrahim (Saif's son) help you in any way with this film?
Saif: Yes, of course. The way you look at a young kid or a teenager, if you don't know what you are talking about, you tend to overdo things.
Raja: It would have been very difficult for me to direct this film with someone who wasn't a parent. It's so unique – Ibrahim and Saif, that bond is important.

Saif, when did you learn cooking?
Saif: We did a lot of practice for the film. The film is not about cooking but it's there but when it's there, it should look like he's an expert. I learnt how to chop onions, garlic properly.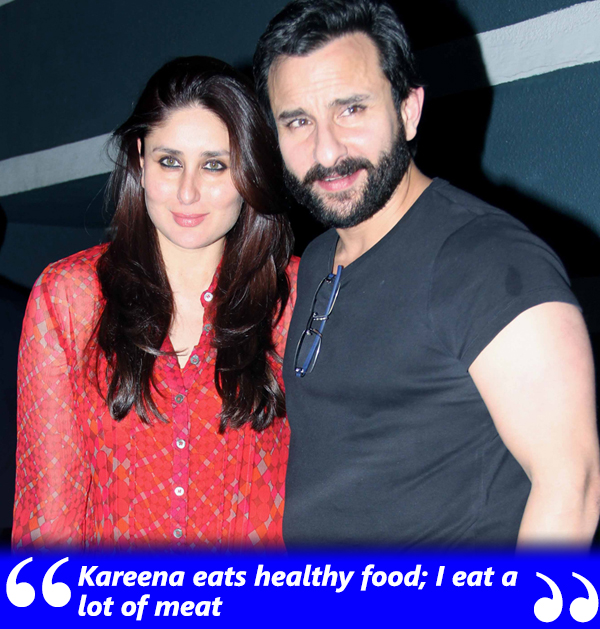 And in reality, when did you start cooking?
Saif: I do it on and off. I cook pasta, dal, kebabs for my friends.

Who is a better cook – you or Kareena?
Saif: I have to say me at the moment but she makes breakfast nicely like burji etc.

Do you both argue over food?
Saif: No, not really. Even at home, she generally eats healthy food all the time. I eat a lot of meat.

It is said that men are better chefs – do you agree?
Saif: Not in my family. My mother is a great cook, my father was a very good cook too. I don't know how the gender thing works.
Raja: Great cooks are great cooks.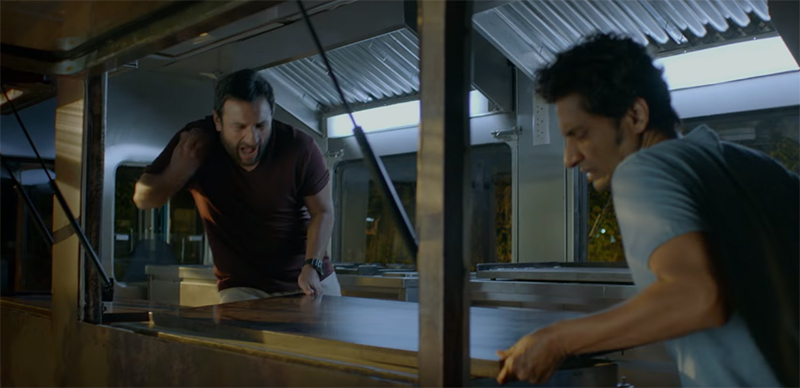 But women are the one who handle everything at the end of the day...
Raja: But job in a commercial kitchen, it's hard. And women are just smarter. Women in an Indian scenario end up cooking but I don't know how much they enjoy cooking all the time?

Don't you think that the easiest formula these days is an adaptation/remake/biopic? Do you think that there is lack of original content in our industry?
Raja: It hasn't been a great year for the industry in terms of blockbusters. But smaller films that are working are very inspiring – there is a lot of original content. There is a rush to make biopics, which is silly. There are very few films that should be adapted. And I am not saying this because I have made one.
Saif: Not just in India but there are so many American films that have been adapted from Japanese culture but when you get down to making a film, it should be creative.
Raja: The idea is not to make a frame-by-frame remake. That is silly.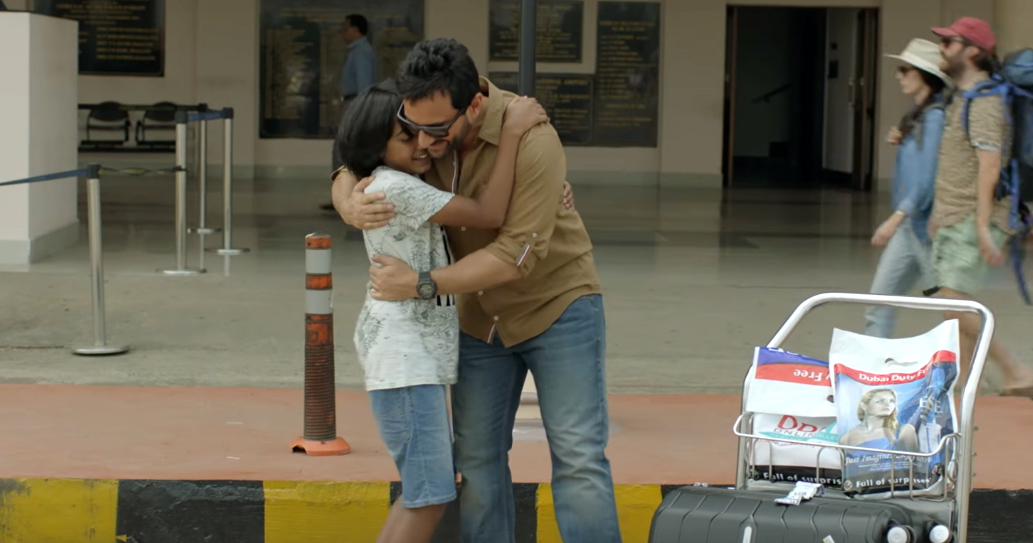 Saif, Chandan Roy Sanyal plays your friend, who leaves his life behind to become your man-Friday. Do you have a friend who would do that for you in real life?
Saif: I don't know if someone would leave their comfort zone. I don't know if I know people like that. I hope so. It would be quite demanding of me to expect them to move.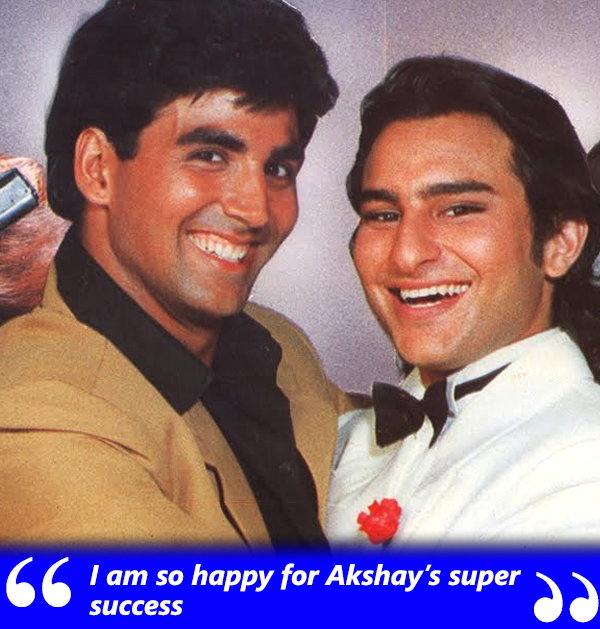 Everyone thought that Akshay Kumar would be your first choice for this film considering that he used to be a chef. How did Saif come into the picture?
Raja: I never thought of anyone else. Saif was the character before I agreed to do the film. When Vikram Malhotra came to me while I was shooting Airlift, he asked me, 'Who do you think is best suited for the role?'. It took me a second and I said Saif Ali Khan. I didn't know him at that point. I wanted him in my first film, interestingly. I think there are certain elements of the character in Saif. I have a relation with Akshay but Saif was more fitted for this role.

Saif you recently shot with Akshay Kumar and danced together after 23 years. How was it?
Saif: Very nice. Akshay hasn't changed at all. He has always been a down- to- earth, funny and warm person. He made us very comfortable on his show. I am so happy for his super success. When we started out, we used to do all kinds of films. Both of us lacked certain qualities that we made up for in each other and together formed a super person, which is what pairs do.

But the kind of films he is doing now is inspirational to me and it's a zone I should be in.

If given a chance, which biopic would you be a part of?
Saif: I don't know. Biopics are interesting because people's real lives are so much interesting than a made-up story. So, I see the appeal.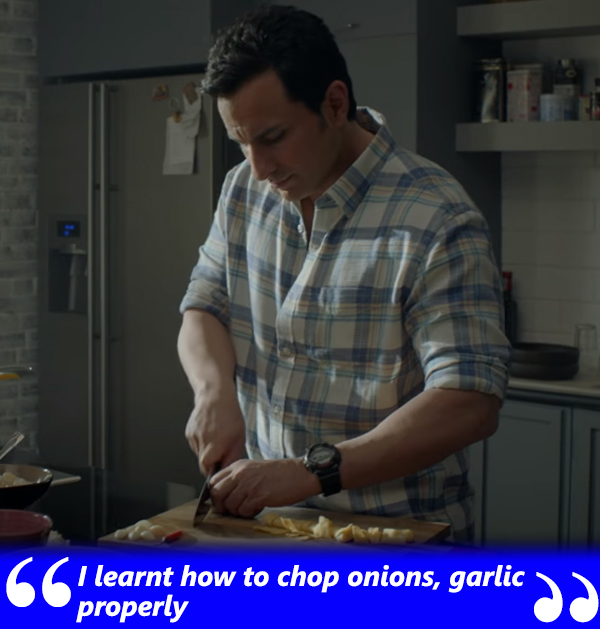 In the Hollywood film Jon Favreau plays a balding, pot-bellied, middle-aged man. But in the remake you are in great shape. Do you think good looks are of foremost importance in Bollywood?
Saif: Yes, I think there is a lot of focus on looks. These are deep social issues. But that is changing, for example what Aamir did in Dangal. And Raja also told me not to work out and he was happy if I was a little bit over-weight. He didn't want muscles and a ripped body. Nobody trusts a thin chef. But this preoccupation with looks is a universal phenomenon. Even in America it is mandatory for an actor to have six packs. It takes a lot of guts for an actor to show his non-appealing side. It comes with maturity and an understanding of cinema.

You are not on social media, do you plan on joining?
Saif: No, I am not on social media. The internet is amazing. Maybe I will join social media one day, I have nothing against it. I just find it a little scary to look for validation. I find myself getting obsessed with what people are saying – and that's not how I want to live. People are missing out on life.


Image Source: APH Images, youtube/T-Series & india