Ankita Lokhande Talks About Ex-Lover Sushant Singh Rajput, Rumoured Boyfriends Kushal & Vikas, And Maiden Film
This evening, we chatted with Ankita Lokhande about ex-boyfriend Sushant Singh Rajput, rumoured boyfriends Kushal Tandon and Vikas Jain, and her upcoming debut film Manikarnika: The Queen Of Jhansi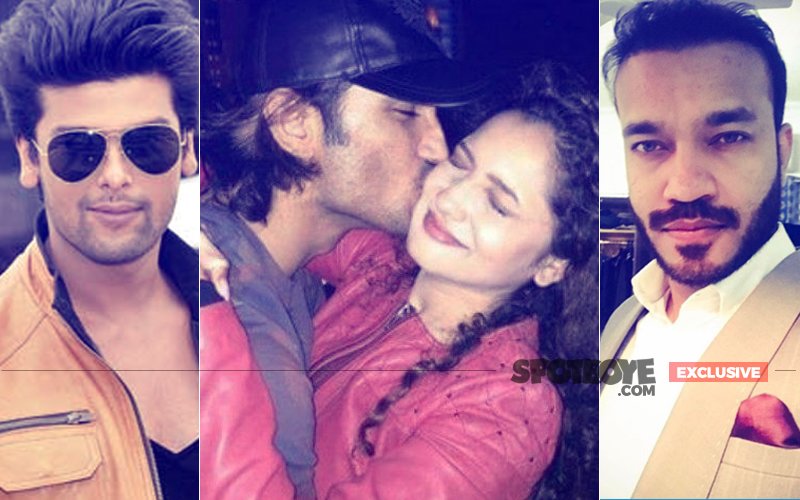 You took quite a long time, nearly 3 years, to make your Bollywood debut after we last saw you on TV?
Yes, but mind you, I was getting many offers. However, I wanted something that I can bite into, something that genuinely excited me. I didn't want to do a Bollywood film for just the heck of it. I waited and I think it has happened for the best.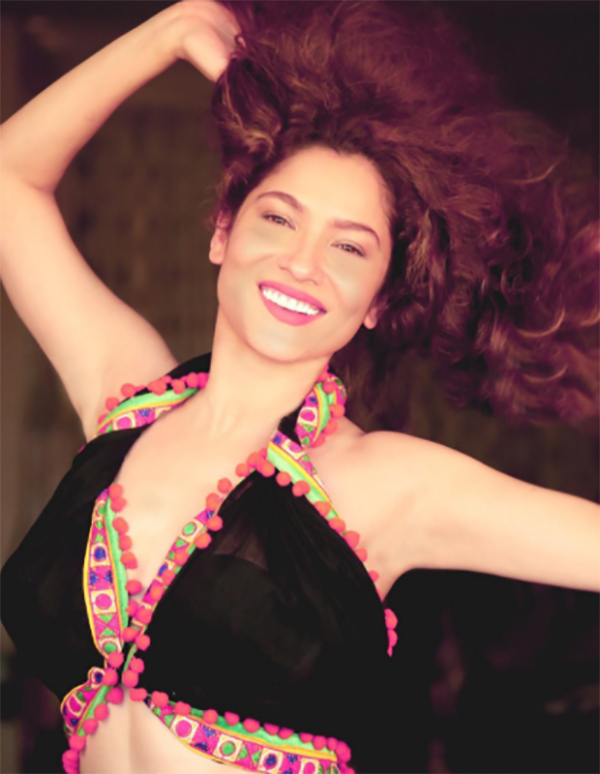 Manikarnika Actress Ankita Lokhande Looks Glamorous


What made you finally sign Manikarnika: The Queen Of Jhansi?
Kamal Jain, who is the film's producer, is a friend. He had often come home beftre this and he knew what I wanted. One day, he called me and said that he has a great script. He came over and just the first narration was enough for me to say 'yes'.
I play Jhalkarbai, the woman solider in Rani Laxmibai's army who rose to the position of a prominent advisor and, at the peak of their battle with the British, disguised herself as the queen to hoodwink the enemy. Jhalkaribai was one of the greatest heroes of our proud history. I'm honoured that I'll be telling her story to the world, fighting alongside
Kangana
's Rani Laxmibai (played by Kangana). It's a fantastic role.
Manikarnika: The Queen Of Jhansi stars Kangana Ranaut, who is said to offer many inputs which are sometimes perceived as interference. What's your take on that?
I don't think I can comment on that. As far as I am concerned so far, Kangana has been extremely sweet. In fact, after I signed the film, she even sent me a message saying 'Welcome to the Manikarnika team'.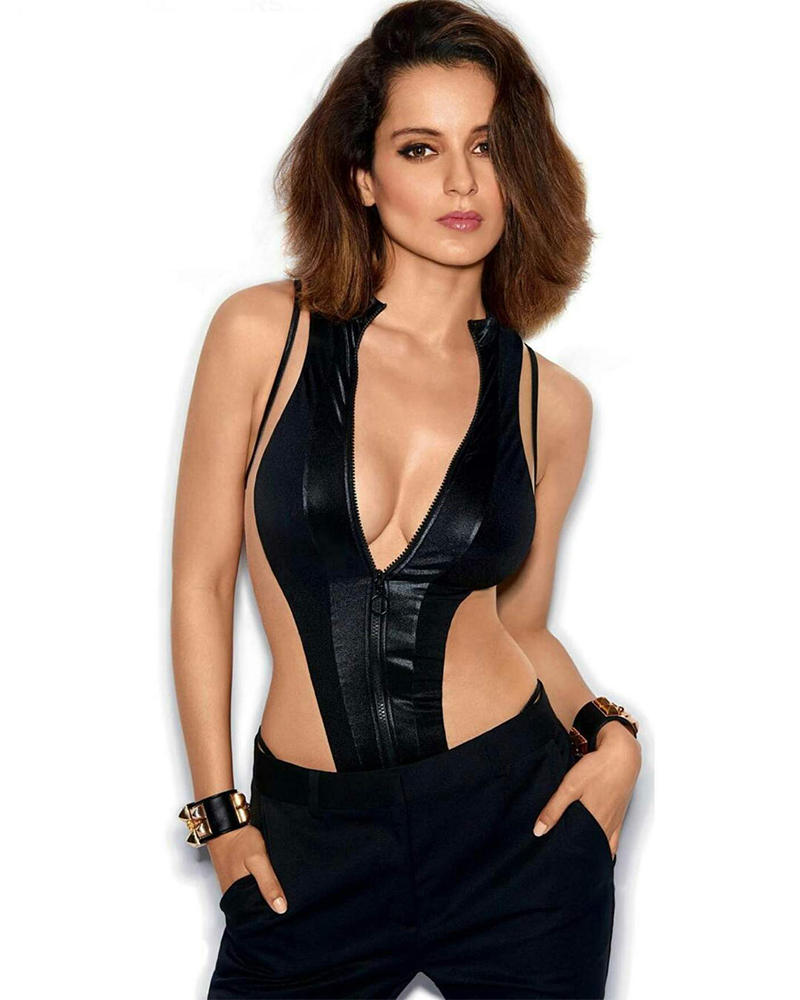 Kangana Ranaut Is Ankita Lokhande's Co-Star In Manikarnik
a
: The Queen Of Jhansi
You and your friend Mouni Roy will make a Bollywood debut almost same time next year...
That's so cool actually.
Comparisons will be drawn...
I don't know why comparisons should be drawn. Mouni and I worked on TV around the same time and there was never any comparison between us then. So why now? I am very happy in my work space, and she in her's.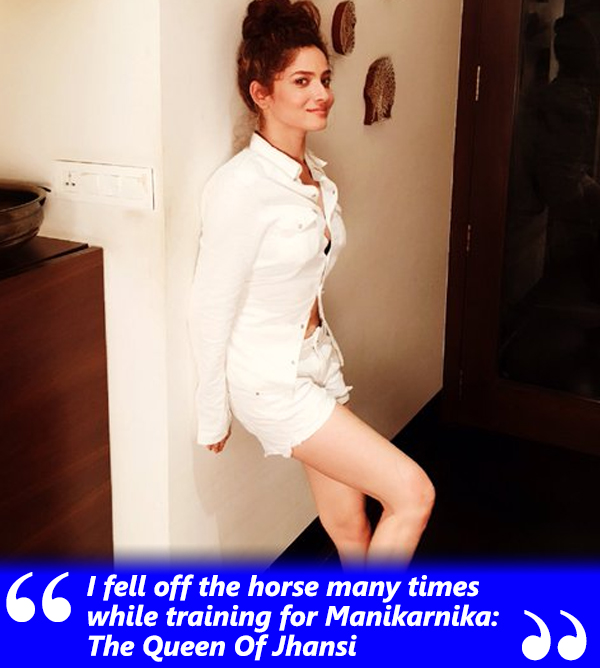 Any training you underwent for Manikarnika: The Queen Of Jhansi?
I took lessons in horse-riding and sword-fighting with Hollywood action director Nick Powell, who has to his credit films like Braveheart, The Last Samurai and Bourne Identity, among others. We did the horse riding lessons at the Mahalaxmi Race Course and the sword fighting ones at Bandra's Mehboob Studios.
Did you fall off the horse sometimes?
Many times (laughs). But it was fun.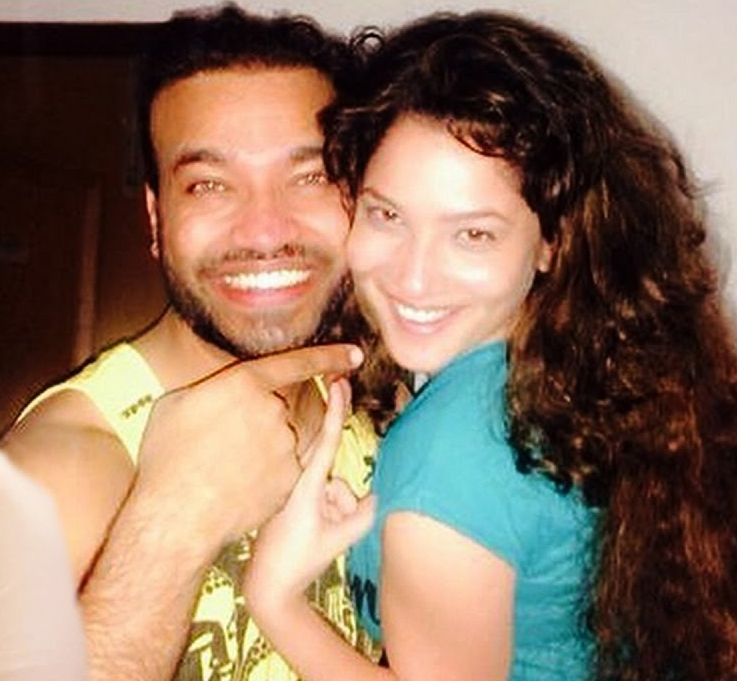 Bombay Cricket League Owner Vikas Jain And Ankita Lokhande Pose For The Camera
You were said to be dating Bombay Cricket League Owner, Vikas Jain...
I don't know how people make this up and label it as news.
Does that make you uncomfortable with Vikas?
No, it doesn't.
And then, you were also said to be dating Kushal Tandon for a while?
Just because I put my picture with him on social media? I will be very careful next time whenever I upload my pictures (pauses).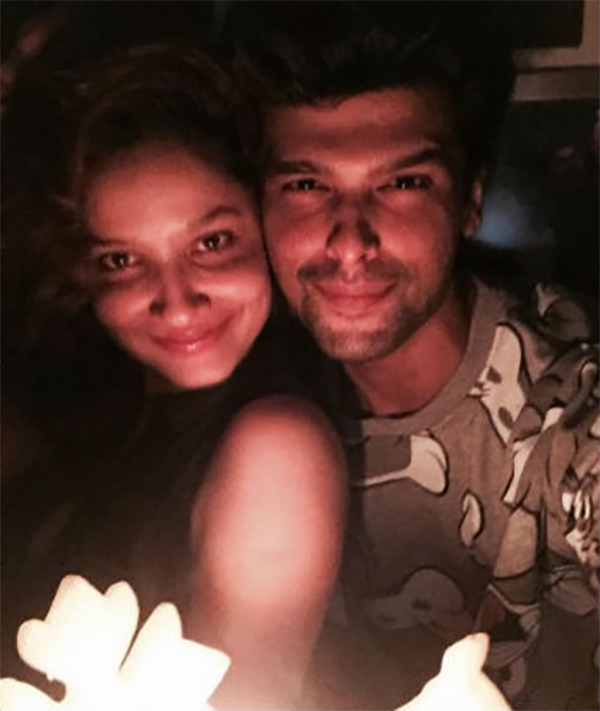 Ankita Lokhande And Kushal Tandon Share A Light Moment
Go on...
I was shocked to find that I was supposed to have dated 3 men in a year. How can I have so many affairs? Pray, main ek achche ghar ki ladki hoon. Aisa kaise ho sakta hai, aaj iske saath, kal uske saath? I don't think anybody can have 3 affairs in a year.
Are you open to doing kissing and lovemaking scenes, which have become common in Bollywood?
I shall think about it when I get a script of such kind. Manikarnika mein toh aisa kuch nahin hai mere liye (laughs).
Quiiting TV was a bold decision since it gives you a good pay package every month, I mean TV gives you a regular income. How did you manage your last 3 years without regular money coming in?
Thanks to
Ekta Kapoor
(Ankita played the female lead in Balaji Telefilms' Pavitra Rishta) who paid me very good money for doing Pavitra Rishta.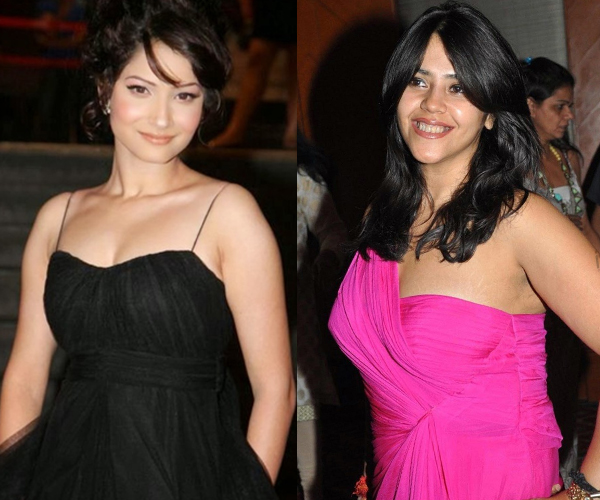 Ankita Lokhande And Ekta Kapoor
Will you ever go back to TV? Today, big stars don't mind doing it...
I love TV and I have got a lot from it. Frankly, I will see where Manikarnika: The Queen Of Jhansi takes me takes me and then decide the next step.
Web series?
Not right now.
How are you maneouvring your film career? Are you meeting producers and directors? Have you got a PR machinery in place?
Nothing of that sort. Right now, I am only throwing myself into Manikarnika: Queen Of Jhansi. I am a content type of person.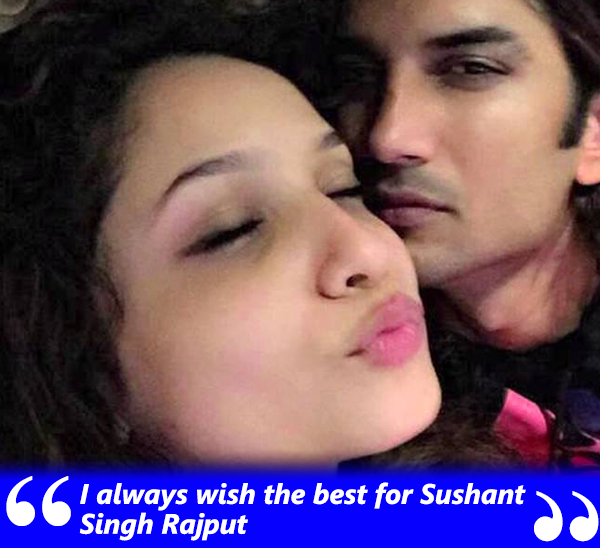 The interview will be incomplete without talking about your break-up with Sushant Singh Rajput...
I don't want talk about just that.
He wishes the best for you...
He has proved to be a successful actor, he is working hard, and I too wish the best for him always.


Image Source: .instagram/lokhandeankita, twitter/KushalT2803, hdpics & twitter/rangolichandel