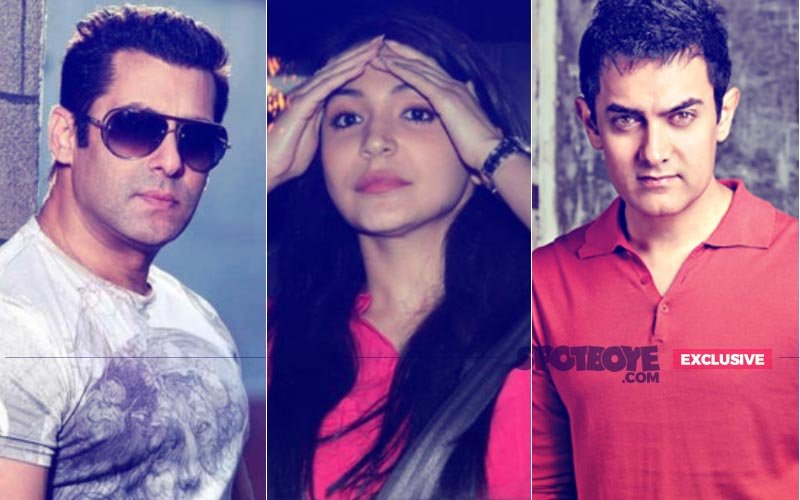 Your browser does not support the video tag.
Looking as charming as ever, Anushka Sharma enters the room with a coffee mug in her hand. It was visible that she is tired after 9 hours of continuous interview sessions, yet Anushka gathered all the energy and kick-started the chat.

Excerpts from the conversation that followed:
'Jab Harry Met Sejal', is your third film with Shah Rukh Khan and it is quite visible that you share a great comfort level with him. What have you learned from him in all these years?
You start respecting somebody like him who is a thorough professional for the way he conducts himself on sets. The way he is concerned about everyone's well being on set is so genuine. That's a very special quality that he has.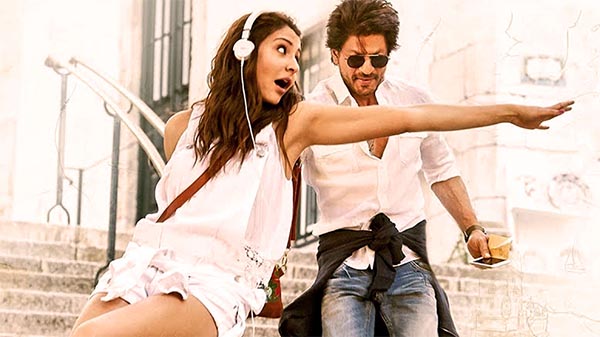 Anushka Sharma And Shah Rukh Khan In Jab Harry Met Sejal
In a recent interview Shah Rukh said that during the filming of Rab Ne Bana Di Jodi you had told him that he cannot act. Do you still say that?
Firstly, I have never said that. He just likes pulling my leg all the time. But that's not a fact at all.
Does he guide you through scenes?
He does give suggestions, but doesn't impose anything on you. He gives you the freedom.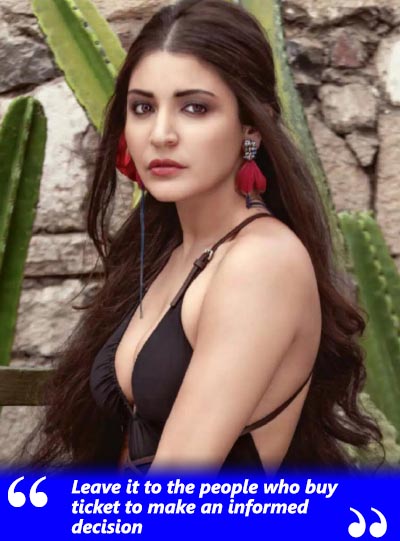 Any instances from Jab Harry Met Sejal?
He suggested on more technical things like marks and lights. He doesn't tell me any character-related things.
Shah Rukh
also mentioned that when you are in character, you don't do something that you don't believe in...
I do not say something that is out of my character. If I am playing the character of Sejal, I won't suddenly say something that is unlike her. If it is not within the means of how Sejal is, then I find it hard to be convinced to do it.
Don't you think that makes it difficult for the director?
But you have to play the character. I can't suddenly change the way a character is for one particular scene. But when you are working with people like Imtiaz, you don't face such issues because they think along the same lines. I like working with people like Imtiaz because they expect that genuineness from your performance.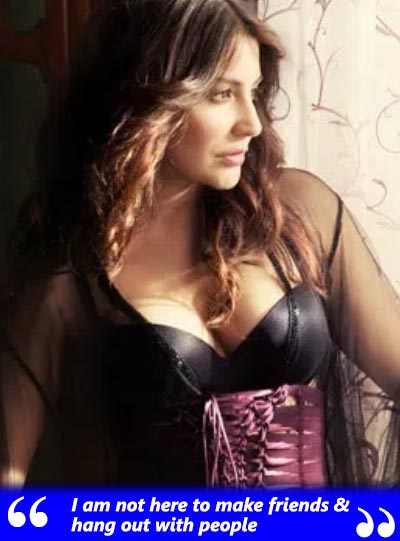 Talking about Imtiaz Ali, a lot of his films follow the same plot of self discovery through travel. Don't you think there is a risk of repetition?
People form opinions without even watching the film. Ultimately love stories can only be that much. They may have the same plot but it is the way you tell the story that matters. How you portray the ethos of the film is what makes every film different. People nowadays judge a film before it even releases.
One of the teasers ran into the CBFC controversy. Do you think the CBFC is not keeping up with the times?
Firstly, CBFC should be for certification and not censorship of words. Secondly, I think once a film has been certified, you have to leave it to the people, who have bought that ticket, to make an informed decision whether they want to watch the film or not based on the content.
You have been in the industry for over 9 years. Do you feel a sense of belonging?
I don't think I need to feel that sense of belonging. I don't feel like I need to belong to any place. I work here and I treat this as a job. I am very detached from it, which is good. It helps in my craft, and I enjoy my life more because of the detachment. I am not here to make friends and hang out with people. I am here to work.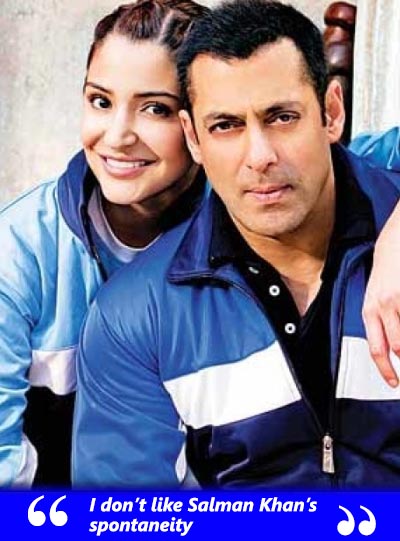 You have worked with all three Khans. One thing that you dislike and one thing you like about Salman?

His spontaneity is unique and that is also what I don't like about him. You never know what he is about to do.
What about Aamir?
What I like about him is that he is very sharp. What I don't like about him is sometimes you don't know whether he is listening to you or not?
A role you are proud of?
None. I never feel satisfied with the work I do. It's good to not be. I always find some fault in it. I feel that I could have done everything better.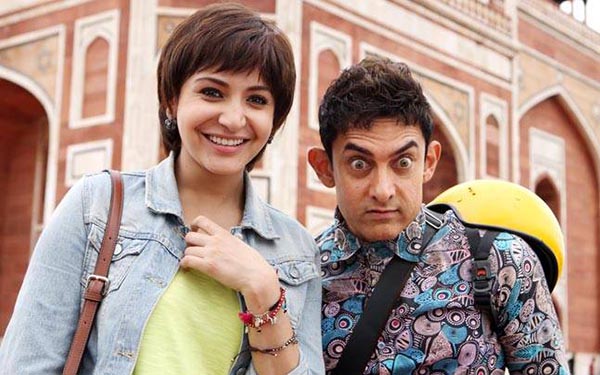 Anushka Sharma With Aamir Khan In PK
Any regrets?

No.
One aspect of your personality you want to change?
I talk too fast.
One film where you had the most difficult time shooting apart from NH10?
Sultan.
If not an actress what would you be?
I would have just run an animal shelter and done organic farming.
Your biggest critic?
Myself.
Image Source: biscoot , ferretbuzz & ameblo