Aparshakti Khurana On Never Arguing With Ayushmann Khurrana: 'I Touch His Feet And Call Him Bhaiya, There Is No Scope Of Conflict'- EXCLUSIVE VIDEO
We caught up with the vibrant and talented Aparshakti Khurana for a candid chat about his journey till now, upcoming projects and his bond with elder brother, Ayushmann Khurrana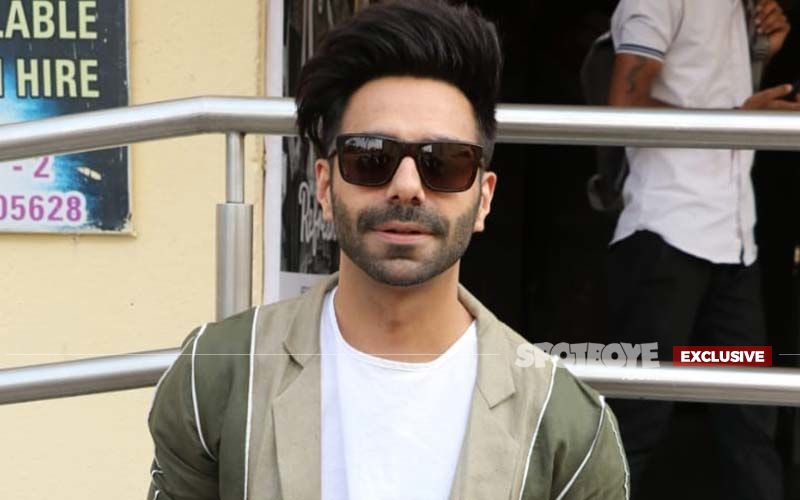 Aparshakti Khurana has slowly and quite impressionably made his mark in the industry with some of kickass performances, in the last 3 years. The talented actor, brimming with energy, is now all set to enthrall his fans as a leading hero in Vikramaditya Motwane's web series, Star Dust and also his film with Pranutan, titled Helmet.
We spoke to Apar at length about his journey till now, his roles, how his brother, Ayushmann Khurrana plays a role in guiding him, his equation with him and more. Watch the video below to see the full interview:
While many may find it hard to believe, and so did I, interestingly, the two brothers have rarely fought. They haven't even had any issues in spite of belonging to the same industry and having same profession. Aparshakti tells us that there is no scope of conflict there.
"We do look like two cool brothers from this young generation but the fact is that we have grown up in a small town like Chandigarh, at least at that time it was when were were children. Although he is only 2 years elder to me, still I call him Bhaiya and touch his feet. So, there is no scope of raising my voice or having an argument," Aparshakti told us.
The actor further spoke about his upcoming film Helmet, which he says is quite an awkward comedy. He said, "The film is based on condoms, which throws light on how in today's day and age as well, people find it hard to ask for a condom."
Aparshakti also shared his thoughts on his quirky fashion sense and more. So, watch the above video and know what all the actor has to say.



Image Source: Instagram/aparshakti_khurana