Ayesha Takia Opens Up About Social Media Trolls, Motherhood, Salman Khan & The Feud With Her Father-In-Law
Ayesha Takia is all set to return to the silver screen with Borivali Ka Bruce Lee. In a candid interview she tells-all about her life away from the cameras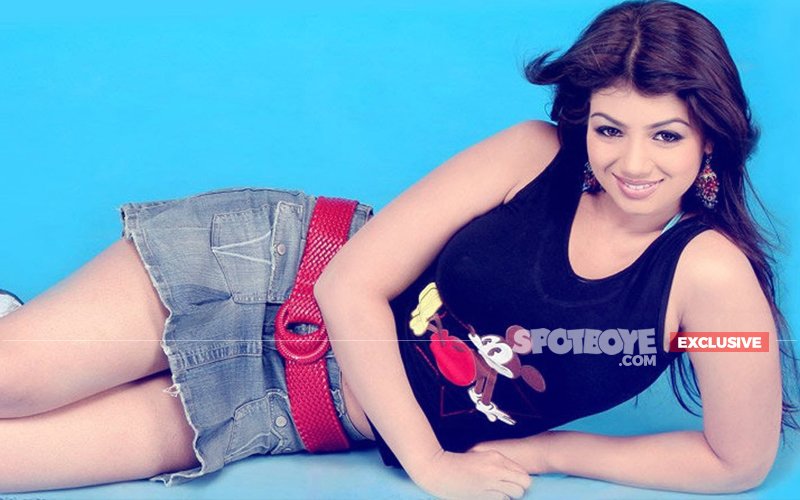 Ayesha Takia has stepped away from the spotlight to focus on being an entrepreneur and a mom, but she is back and how! After a music video which released earlier this year, she will now be seen in a Bollywood film, Borivali Ka Bruce Lee. In a candid interview, the actress opens up about staying away from B-Town, social media trolls, her disagreements with father-in-law Abu Azmi and her Wanted co-star Salman Khan. Excerpts:

How much has the film industry changed while you were away?
Everything has changed a lot since 1998. I was 15 when I signed my first music video with Falguni Pathak and Shake It Daddy happened when I was 16. That time music videos were a trend. Social media was not there and everything was not blown up like now. I feel now things have changed the most. The industry now is connecting with fans, with press, with people and well-wishers. There is more connection and more exposure. I feel a lot of things have changed for the better.

And then there are the social media trolls...
It does not affect me because of the kind of person I am. I laugh it off, or I block someone or I don't bother. I feel it might really affect the young people, the teenagers or even the kids in school. I worry for my son when he grows up. My sister is 3-4 years younger to me and she is being pulled up for having so many tattoos and piercing. Anyone who is different and unique gets picked upon. There are pros and cons to everything. You have to take the good and ignore the negativity.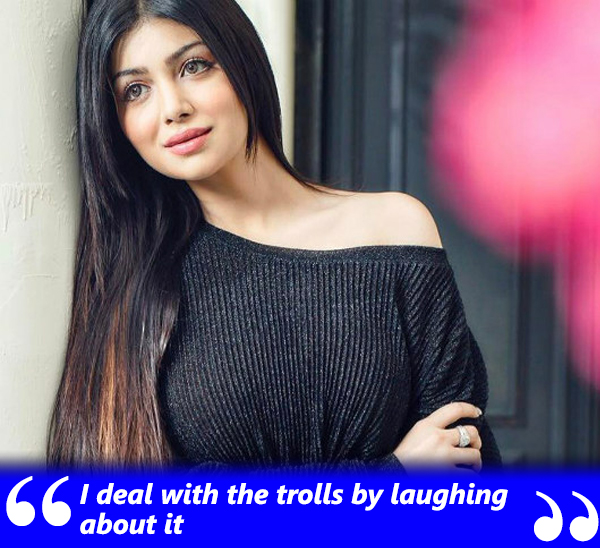 You were recently trolled for a picture and it was claimed that you have undergone plastic surgery. How did you deal with that?
I don't know where that picture came from. I was in Goa with my family when it came out and I just burst out laughing. I dealt with it by laughing about it. You should not try and defend yourself when you have not really anything wrong. It does not affect me and I moved on from it very easily. I have been noticing that it has become a trend with the trolls, every month they pick on one actress for something or the other. I think everyone should start paying less attention to such negativity.

Do you think that plastic surgery is very common in the industry these days?
I don't think it is. It's 2017 and we can't judge anybody whether an actor or a business person or whoever. They are entitled to do whatever they want to do with themselves. I might not want to do something, that is a personal choice and I'm not someone who would judge a person on that.

How did the music video come up?
Lovely Singh and I have done a movie before, so I knew him. I know him and I knew that it will be a fun experience, that's what I had in mind. That has always been my criteria. He made me listen to the song and I heard it sung by Amit Mishra. Also, there was Dudley who has done all Rohit Shetty films as a cinematographer. Steven's done the editing. We had a really good team and wanted to make it like a film and that's what happened when the poster came out. People were asking me when is the film releasing? Our concept was to make it larger than life. It's like a film and it quickly tells you a story. I thought it was a cool thing to be a part of and I immediately said yes. It was just a 2 day shoot.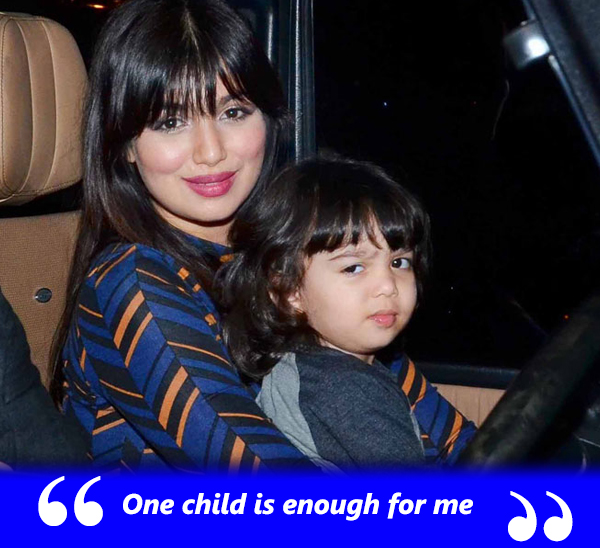 Did you consider it your comeback?
No, I did not plan it like that at all. I know people have been saying that but they do this to any actor who is married and when they do something after a break, they say it's your comeback. The best thing is that I have realized that people are so kind to me; from the press to the fans and followers. I was just in my house, having tea and I said yes to the video and people loved it. It's great to have that kind of response to anything you do and now I am shooting for a movie.

So what's the film about?
It's called Borivali Ka Bruce Lee. So as the title suggests, it has Kung Fu in it. Borivali Ka Bruce Lee is a comedy, and I have a kid in the movie. He dreams about Bruce Lee who tells him that he should fight bullies and he needs a Shaolin master. It's a nice subject because a lot of kids get bullied in school. I was very excited to do this as I can relate to it, thanks to my son.

Was it is a conscious decision to play a mother onscreen?
Of course. It's fun. I have the chance to take something from my real life and perform it on screen. I would have been a little clueless before as I was not used to this relationship and equation. Motherhood changes you a lot, teaches you so much and as an actor, you have a different perspective on so many things.

How do you choose your roles now?
It should be something that my whole family can sit and watch and not be embarrassed about. I rather do one movie in three years than do six movies in one year (which I might not be able to show my family). I have to have a good time while I am shooting as my life is really about my experiences and what I am doing. If I am having a really crappy experience then it does not work for me. As an actor, the script should excite me and challenge me.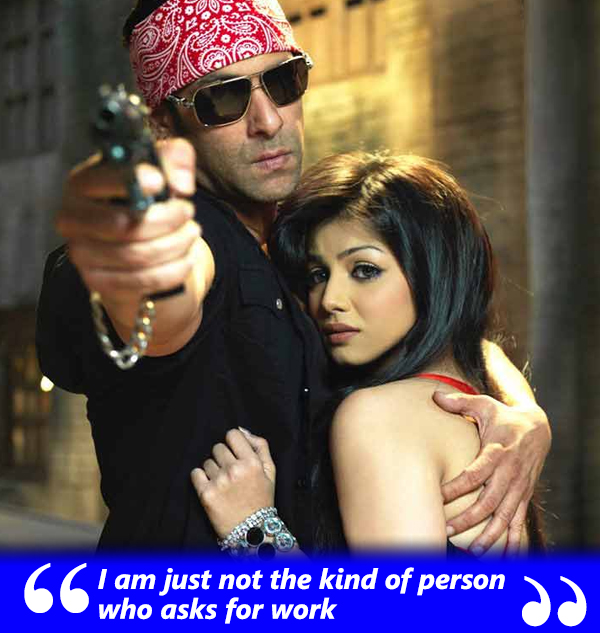 Your father-in-law Abu Azmi seems to be a conservative person. Have you ever faced any opposition from the in-laws?
This is a question that everyone asks me, so I am always ready with an answer. There are 2 different worlds. My mom is Anglo-Indian and his mom is English. My dad is Gujarati, his dad is Marathi. Farhan (Azmi) is from a proper Muslim background. They are into politics and I am into show business. Since both are out in the public eye, there is bound to be a clash of opinion and that has been blown out of proportion. That is inevitable. Everyone in a family will never be on the same page. You will have elders who have a different opinion than yours. You can't change their minds. But you can still have mutual love and respect. We all have our own opinions and that's fine, but we do love and care about each other.

But you and your father-in-law had some public showdowns...
I was against what he had said. I had to speak up to make it clear that I did not share that opinion even though I love him as a family member. You just have to get over it and accept that we may say something to the press which contradicts each other.

And after such an episode, how is the mood at home?
We both agree that, "Thik hain, hum sab ke apne apne opinions hain" (It's alright, as we all have our own opinions). We are open-minded about it. Let's say we disagree in public, and we meet at home and after five seconds of awkwardness, we move on. That's a better place to be in.

So there is awkwardness?
I would not be this person, living this free life- juggling business, my son, travelling the world- if my family was against it. I am not curbed in any way. It's a love marriage and of all the people I have met in my life, if I chose Farhan, it was for obvious reasons. We really get along as friends, which is the most important thing in any marriage. You should be able to have conversations and go on drives, talk about life and maybe disagree on things and that's fine.

When you disagree with Mr. Abu Azmi, whose side is Farhan on?
We have decided as a couple that you have to fight your own battles. Fathers and sons are used to disagreeing on topics even if they love each other to death. It's just that when you are a public figure, a family matters becomes public knowledge. That's the only difference.

Did you stay in touch with your friends in the film industry while you were away from Bollywood?
I am not a social person. I live in my own bubble and do my own thing. I am normally hanging out with my family or very close friends. I am not a party person, so I am not out there meeting a million people. If someone whom I know well, invites me for something, I make an appearance to wish them well.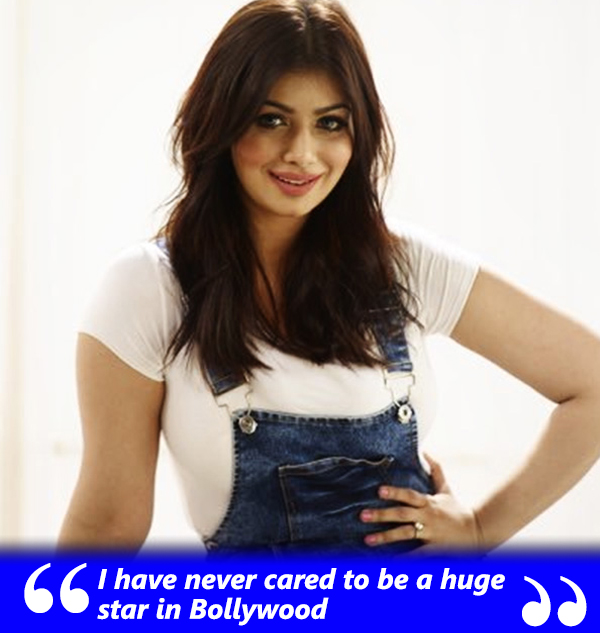 Your chemistry with Salman Khan in Wanted (2009) was much talked about. Now that you are coming back, would you ever pick up the phone to discuss a project together?
I have never picked up the phone and called anyone in my whole career and I will never do it.

Go On...
I would always be ready to speak to someone who reaches out to me. If someone calls me as a friend, I would be open to that. I am just not the kind of person who asks for work, so I will never do that. I have been really blessed to have a very successful business and I am doing well. I don't have to do a million things in show business. I will do things that I enjoy.

Given a choice, would you choose a second child or a second innings in Bollywood?
You cannot compare the two. I think one child is enough for me. He is really so cute and I am not sure if I would be able to love the second one as much. I love him way too much and what if I love the second one less? I have never cared to be a huge star in Bollywood, so that's not a priority and I don't think it ever will be.


Image Source: photofurl, dress1, instagram/ayeshatakia & hhdshoot