Ayushmann Khurrana: Our Tradition Has It That Actors Are More Saleable Than Singers
As his film, Meri Pyaari Bindu hits theatres today, here's a quick chat with Ayushmann Khurrana where he talks about his choice of films, his failures and the reason why actors are preferred over singers in our country...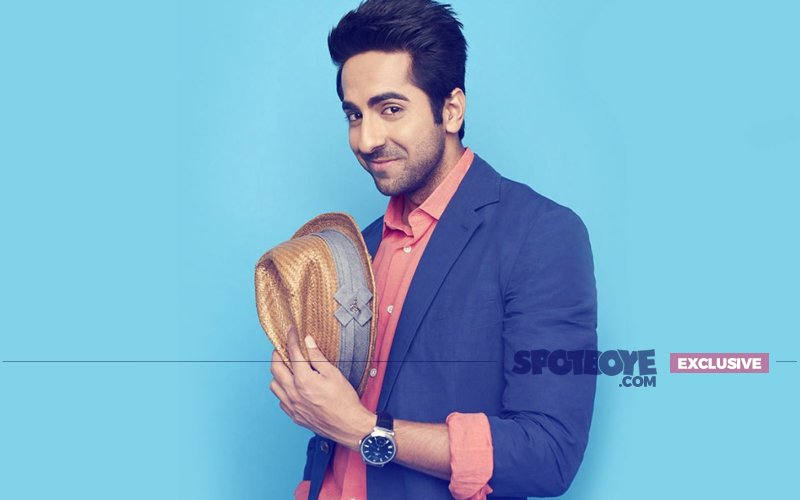 He has worked in 2 National Award winning films- Vicky Donor and Dum Laga Ke Haisha, but is still considered to be an underrated actor. With his latest release- Meri Pyaari Bindu starring Parineeti Chopra as his leading lady, Ayushmann opens up about his life, career decisions and more in this exclusive chat. Read on...

Your character is of a romantic guy. Then why does he write pulp fiction novels and not romantic ones?
(Laughs) Well, Abhimanyu (Ayushmann's character) loves writing pulp fiction, but at the same time he ironically imagines Bindu (Parineeti Chopra) in each character that he writes. These are just ways of him expressing his love. He has a weird imagination. His love life is separate from the novels he writes. It's not a broken heart that's making him pen these novels.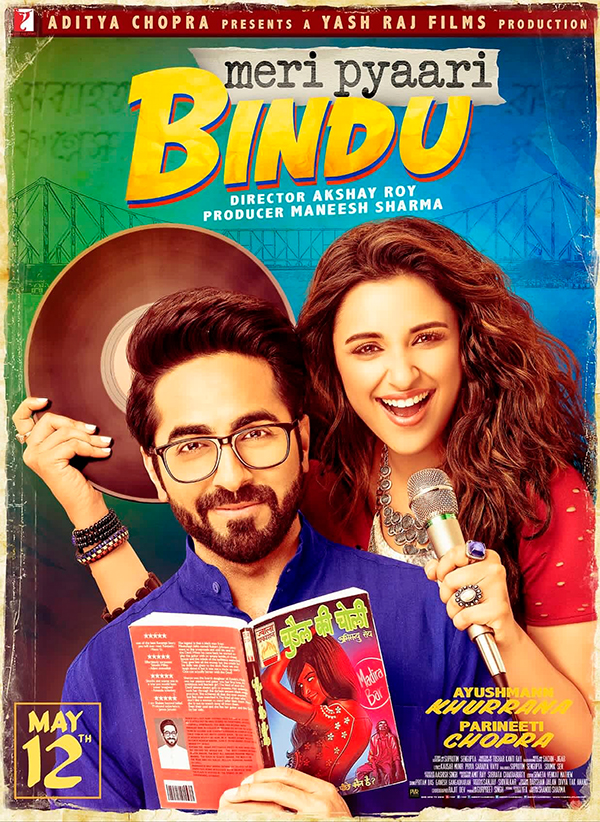 Image Source: twitter/ayushmannk

How much do you relate to the character of Abhi?
Just like Abhi, even I was very vulnerable in my early 20's. Of course, over a period of time, that has gone away, as I have seen a lot more in life now. Also, Abhi's love for retro music is something that I can relate to. I was dating my wife since I was 17- Abhi also falls in love right from his childhood, so that's something common again.

Has singing taken a back seat for you?
Yes it has, for Meri Pyaari Bindu. We wanted to project Parineeti's character as the singer.

If I would sing my own songs, people may have gotten confused besides the fact that my character is a non-singer in the film. On the contrary, I have taken writing a lot more seriously. I am writing for a leading daily in real life these days.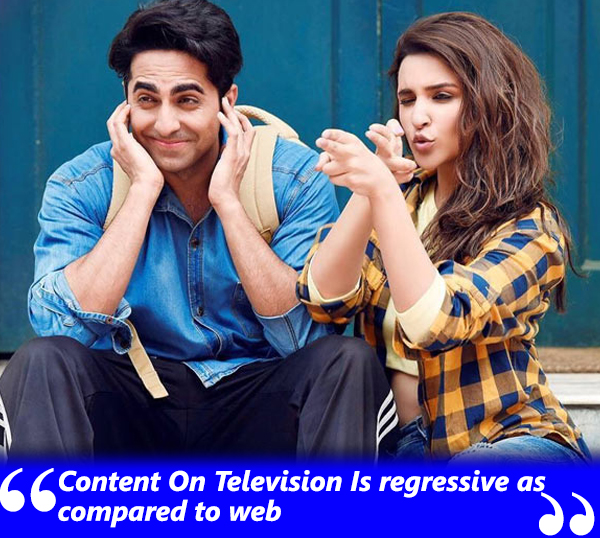 Image Source: twitter/ayushmannk

A major portion of the film's music album is recreation of old classics; what do you have to say about this latest trend?
As this film is based in '80s, '90s and the current times there was a need of putting songs from all eras. It's not just a story in the past. There is a parallel story going on in contemporary times alongside.

The good part is that we have used original songs and not remixed them. Even the new songs that we have in the film have a very Shammi Kapoor era sort of feel to it.

As far as my opinion about the current trend of remixing old songs is concerned, I think it's getting too much. Every film has a remix song nowadays. According to me, it's a really novel idea to put the original songs in the film.

In your career span of 5 years, you have delivered just 2 hits. Are you in a happy space?
If you have talent then you will surely get work. I am glad that in a span of 5 years I have been able to give 2 National Film Award winning movies - Vicky Donor (2012) and Dum Laga Ke Haisha (2015). I am very fortunate that I am getting quality roles in films. I think success and failure will come and go. Success is a lousy teacher, it is failure that teaches you much more.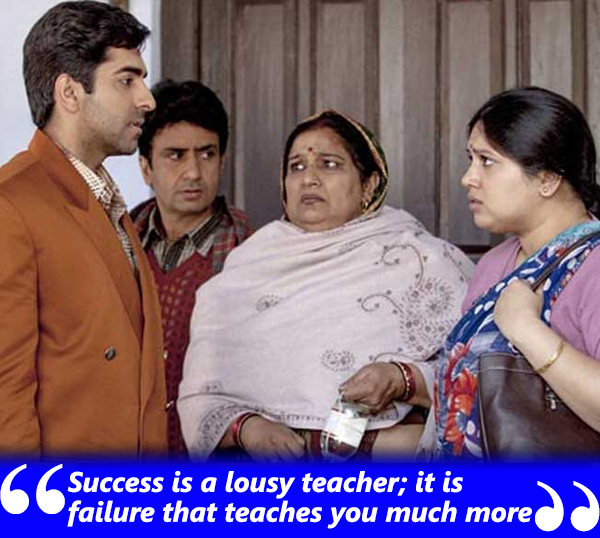 Image Source: twitter/ayushmannk

Meri Pyari Bindu is yet another unconventional role. Why are you such a stickler for such unconventional roles?
I began my career with unconventional roles. I was happy that I was accepted that way. Also, if every actor does a commercial film, then who will do these roles? I sincerely believe there is a space for the Amol Palekars and Farooq Sheikh even today. Thus, I am happy being in that space and I want to own this space.

Will you ever return to TV?
No, I think the web still excites me more. I started as a VJ in a channel which was looking out to come up with edgy content. In today's time, web gives you that kind of opportunity. I find TV slightly regressive. Web is a lot more progressive and I would like to do that stuff.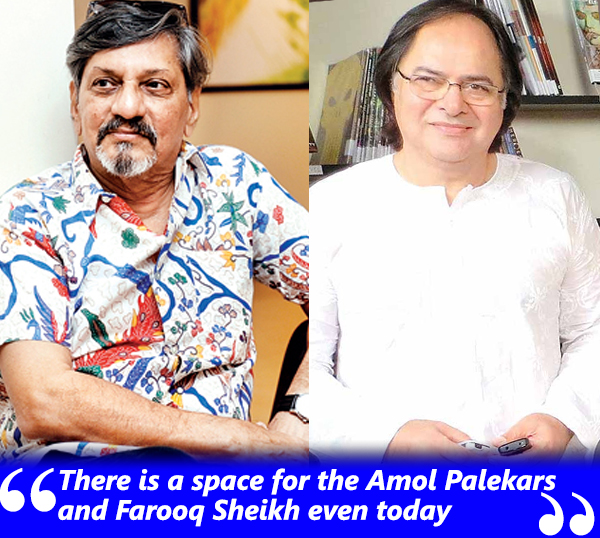 Image Source: topsy & hdimage

What's your take on the 'actors should not sing' controversy? It seems to happen more to female singers than male singers. Why?
I think female actors sing more than male actors. However at the same time, I think it's because all the men who dabble between acting and singing also do live shows and concerts, and thus don't get that much flak.

At the same time, I think Parineeti is a great singer and actor because she has been singing live since she was 5 and she is a trained classical singer. It's a very Indian tradition that actors can't sing. I have been seeing Hollywood musicals since my childhood. In the west, actors who are performing on-screen are the ones who are singing also. But, in our country we have a norm called, lip sync. It's a commercial aspect that actors are more saleable than singers. It is right or wrong we can debate on that but that's the tradition in our country. What can we do?


Thumbnail Image Source: hdwallpapers