Rahul Bose: It's Quite Worrying That I Can Play The A**hole Realistically & Easily
In a freewheeling chat, Rahul Bose speaks about Poorna, the time he was featured in TIME Magazine, why is he a changed man, and his upcoming venture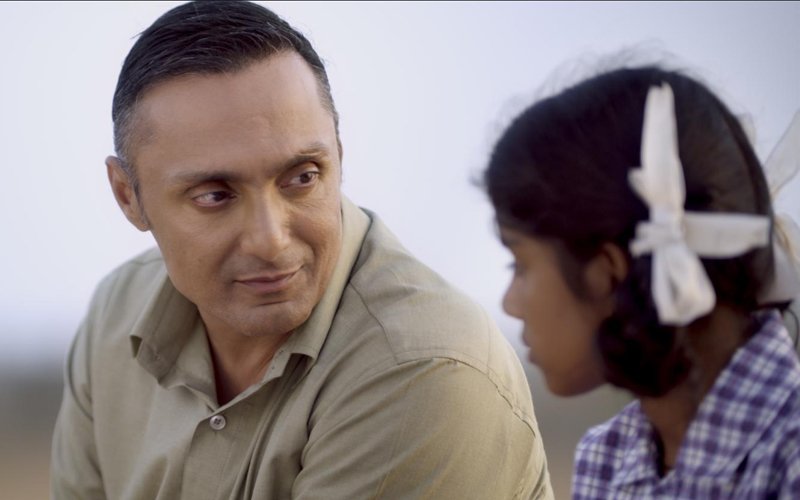 Rahul Bose has come a long way since beginning his Bollywood journey with English, August. Several off beat films later, the actor's debut production venture, Poorna, hit theatres last month. The film is a biopic of the youngest girl in history to climb Mount Everest, Poorna Malavath – a tribal girl from Telangana.
SpotboyE.com caught up with Rahul a few days ago. Excerpts from a conversation that followed:

You played an IAS officer based out of Madna in English, August. How has the entire journey been from Madna to Mt. Everest?
Freaky! I can't recognise myself when I see English, August. I had hair, I was young, and it's just crazy. One should never be an actor because it gives you a shock 20 years later. Then you are just Botox, Botox and Botox and wigs. Aur kya karein hum, we have no option - twice a day after meals. It's been a fantastic journey but I would change many things. People often say, "I have no regrets, I would be the same if I was born again"....balls! I would change so many things.

Which could be those things? Can you give us few examples?
The graveyard scene in Bombay Boys. For Maan Gaye Mughall-E-Azam, I would press the erase button. The Whisperers, a film I did with Manoj Bajpayee, did not release, I feel bad about that. Lots of regrets.

If you don't have regrets then shame is your best friend. If you are not feeling ashamed of something done in past, that means you are perfect. The ability to feel shame shows that your skin is still thin and that you are sensitive enough to feel ashamed. You can then grow from there. Shame and regret should be your best friends.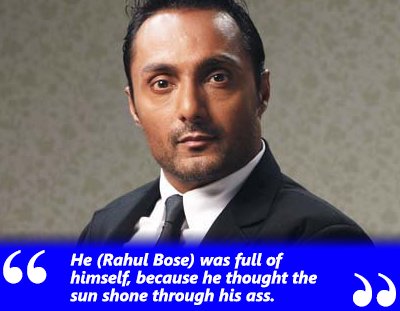 You were also the second youngest creative director in the world at the age of 25 in 1992. Ever bothered to carry any chip on your shoulder back then?

Of course. At 25 years, when you are told that you are the second youngest creative director in the world, you think, you are seriously talented and of course it's not true, you are just lucky. So that was a different Rahul and now it's not the same Rahul anymore. I mean I would slap that Rahul.

Why?

Because he was full of himself, because he thought the sun shone through his ass. He believed that there was a hierarchy of people in the world.
Who was your mentor during those days?

Nobody. I have taught myself all my lessons. Everybody is a mentor, you have to receive it. If your ears are shut, you won't receive it. You are teaching me something. If your ears are open, I will listen but there are many moments in life when my ears are shut and so are yours. But now my ears are more open than shut is what I would like to think.
So how did the movement from ad industry to films happened?

I used to do theatre on weekends and work in agency during the day. During one of those plays I was doing, the casting director of English, August, Uma Da Cunha came and saw the play. She was impressed by my work and then she called Dev Benegal to see my performance in the play and that's how I got English, August. Then I took two months off from advertising to shoot. I shot it and in the year they took to finish it, I went back to advertising and became creative director. For one year I didn't act and I had never been unhappy in my life since I was six. My next job of a creative director was for quarter of million dollars in 1994. Quarter of a million dollars in those days would be two and a half million dollars today. And I said no to my next job as I wanted to act. By then, after a year of being creative director, jab mai thak gaya tha, English, August released and became a hit, and then everything worked out perfectly. I quit my job without having my second film in hand but I had a name and two months later I got my next film.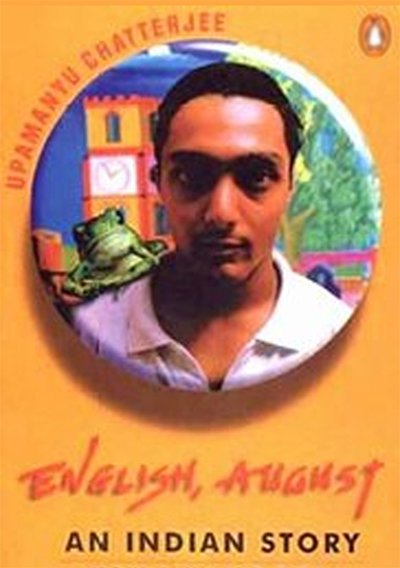 Image Source: vpro

Were you able to reap the dividend of English, August becoming a hit?

I didn't become a superstar. I just became a guy who was like 'ohh wow' kind of thing.
Two people who distinctly stand out in your career are Dev Benegal and Aparna Sen, but for the past few years you have not worked with them. Why?

Aparna and I have worked in The Japanese Wife, 15 Park Avenue and Mr and Mrs Iyer... kaafi hai. Poor thing, she must be tired; I think, even a director wants new challenges and doesn't want to work with the same actors. But it's been my good fortune that Santosh Sivan, Kamal Haasan and Dev Benegal have repeated me twice, Aparna Sen repeated me three times, Buddhadev Das Gupta wants to work with me again. It obviously means I am not an asshole.
Any plan of working with Dev again?

We get along really well, but we have not talked cinema in 20 years. We have not talked about doing a film together in 18 years. Each person has their own trajectory, but there is no animosity or negativity with anybody. Some people talk of doing sequels. Sequel to Jhankaar Beats, Mr and Mrs Iyer. Let's see.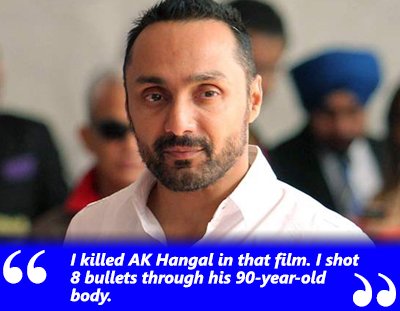 You made your commercial entry with Takshak alongside Ajay Devgn in 1999. You looked menacing...

(Interrupts) I killed AK Hangal in that film. I shot 8 bullets through his 90-year-old body and I was like what am I doing, somebody is going to punish me for this. I looked menacing in Dil Dhadakne Do also. I was an asshole there and people hated me. Indians love this line naa – "I hated you so much that I loved you". They think we are really clever. I can play the asshole quite realistically and easily which is quite worrying.
Though you were appreciated in Takshak, the film never clicked. Were you disappointed with the failure?

(After a long pause) No. I have never been disappointed with failure of my films because you just leave your body on the field. Usse jyada aap kya kar sakte ho? I have been disappointed with the products many a times. Like, I acted in this film... what a waste. This film should have been better but that's the terrible part of being an actor. Good part is that you get all the credit and the bad part is that it's not in your hand which is why I think direction is so much more fulfilling.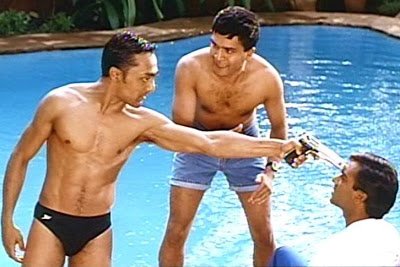 Image Source: blogspot

So how was Takshak as a product for you?

I think it was very gripping in parts. I have to watch it again, but I remember it being very gripping in parts and alien to me in some portions. That's the person I used to be in '90s. I was not watching Hindi movies with the frequency that I used to watch in the '70s and '80s. In the '90s, I didn't watch Hindi movies but I watched art house cinema.
You were also mentioned by TIME Magazine in the initial phase of your career. Did it force you or motivate you to do more work?

No, absolutely not. The article was flattering and that was it. They said good things about Everybody Says I'm Fine! too.
But were you okay with their selection, at least?

At that time, as somebody who was working in all the art house movies, I was sure that I was comfortable. I didn't think I should not have been there. But today if they did the article, maybe I would not be there. Irrfan Khan and Nawazuddin Siddiqui are such exciting actors today, although they have started sort of late in their careers. I think, they would be in the TIME Magazine article now. Anurag Kashyap and Dibakar Banerjee would also be there.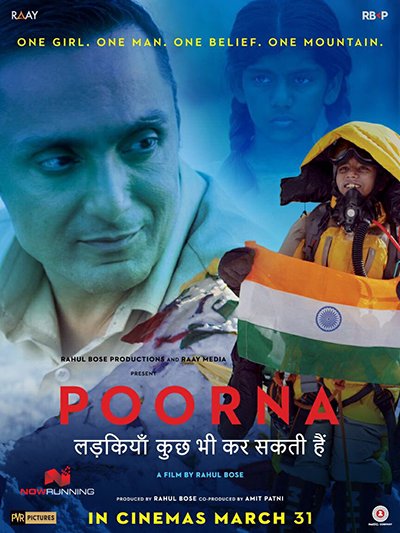 Image Source: twitter/zee

We see a very distinct pattern about people from the ad fraternity joining the film industry. From Shyam Benegal and Shakun Batra to Gauri Shinde, Nitesh Tiwari and Ram Madhvani, it has given numerous directors but actors are few and far between. The only people I can recall are Ranveer Singh and John Abraham. What is the reason?

Ranveer Singh was a copywriter? He is so young. When must have he been a copywriter? 12th grade? I didn't turn to acting; I was acting since I was six. I never thought I will become a film actor because I didn't even know how to speak Hindi properly those days. I didn't watch Hindi films and there was no English cinema happening. I just happen to be the right guy at the right time. Can you imagine India's first English film after In Which Annie Gives It Those Ones...first proper English film and there I am? People say you are being modest when I say that I am lucky but it was frikkin' amazing luck.
You recently had a very sad experience during the run up to your last release Poorna with the studios of this country. With now people pointing fingers at their functioning do you think studios are in capable hands?

Ok, let me ask you another question; Are our banks in capable hands? Are our newspapers in capable hands? Are our TV channels in capable hands? Are there enough capable hands? So why do we unnecessarily say this. Are our roads in capable hands? Are our government schools in capable hands? There are basically a very small percentage of capable hands in our country. It's the same percentage in this industry also. I keep arguing this point when people ask me aap film stars log social causes se kyun nahi judte hai? Then I say journalist judte hai? It's the same everywhere. However, let me answer the question even more directly. Do I think the studio system is a system that works in India? The answer is yes and no. They have to adapt to the Indian system. The Indian film system in the old days of rollover and when there was no contract, the general conversation would be "My film didn't do well this time, you are an exhibitor, next time we will do 10 paisa cheaper and we will roll it over"...fantastic. What a beautiful inbuilt system. If it works transparently it's beautiful but the good thing about the studio system is that there is certain transparency when it comes to returns and all of that stuff. So there is good and there is bad. Do I think that there are some really bright people in the studios? Yes. Do I think there are some really bad people in studios? Yes. So the question now is, will the studio system work in India? It will not work in the Hollywood way. MTV came to India and became a Hindi channel but MTV retained its MTVish nature in some way or the other while becoming a completely Hindi channel. And that's what needs to happen with everything in India. It needs to become our animal. With the system, with the belief, they have brought in but the animal has to be us. Today you have jeans and kurti but that's not the reason why jeans were made. There has to be an adaptation to forces around the country, I won't even call it Indian-ness and I am not even getting nationalistic. The way things are done, we have to adapt to that and I think that's still a process and I don't think they have cracked it as yet.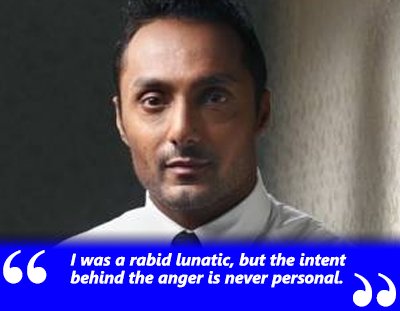 Is it true that you often lose temper because of your ethical nature?

I used to. Many times it was completely unjustified and many times it was completely justified. Of course during the shooting of Poorna, I was a rabid lunatic, but the intent behind the anger is never personal. I think in the earlier days there was lots of ego attached to it and now there isn't any. That's the way I would like to think.
Ego about what?

Ego about myself. For example, in the past if you had kept me waiting for ten minutes, I would have gotten angry because you made me wait. Now, I would be irritated but I won't be angry. I would say it's ok, deal with it. So, I am now more relaxed in that respect.
Tell us about your next venture, which is about the city of Mumbai?

You think I would tell you? I would like it to be like City of God, the Brazilian film. I would like it to have a gritty exterior, but a big fat brawny heart inside. That's what I think City of God is. It was fused with humanism, not sweet and kind, but humanistic. It will be raw but also funny. It will be dark, funny and definitely not a children's film yet universal. There is something very fresh about the way I am relooking at the city today and it's got to do all the work that I have done for my NGO, with my trips to Kurla and Bhayander. It's got to do with my so many brushes with power and mandarins of power, whether they are in the government or outside the government. It's all fiction but it's familiar yet fresh to you. It's set in contemporary Mumbai.
I have heard that you are planning to sign an A-list actress for your next?

Six hundred and fourty five thousand percent.

Image Source: justshowbiz
They say the best things in life are free! India's favourite music channels 9XM, 9X Jalwa, 9X Jhakaas & 9X Tashan are available Free-To-Air. Make a request for these channels from your Cable, DTH or HITS operator.