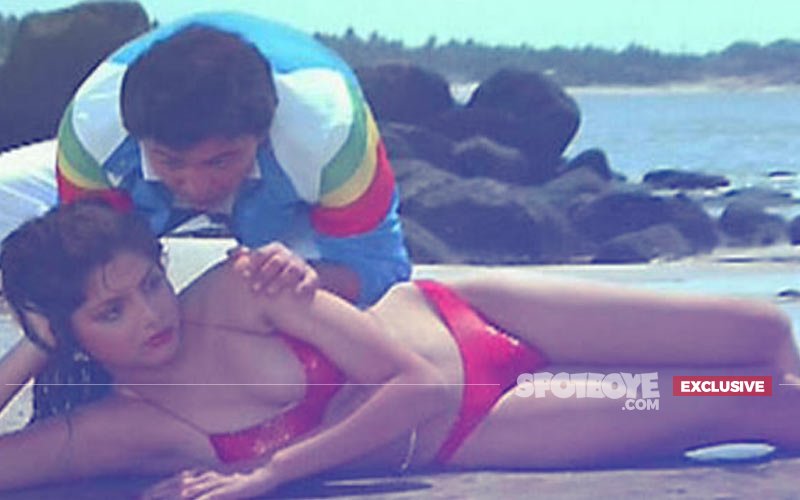 The news about your second marriage is a pleasant surprise. Congratulations!
Thank you.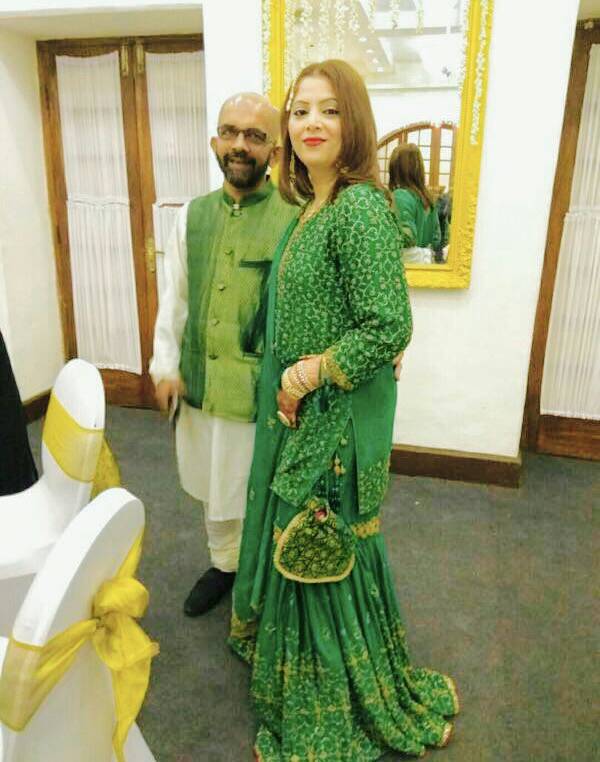 So, where are you staying?
I am going to be in Mumbai for some time at least.
Looking out for movies?
If a good offer comes my way, why not? You see, my husband Murali Poduval is an orthopaedic surgeon who works in Global Hospital. He is from Pondicherry and his work has brought him to Mumbai.
Where are you now?
In Ooty, where I married him (laughs). Murali and I had a nikkah on April 14.
How did you meet Dr Poduval?
I met him in Pondicherry and we became friends. He supported me during the course of my divorce (with Tridev filmmaker Rajiv Rai) and later we fell in love with each other. My son Gaurav is also very fond of him.
Is Gaurav with you?
Yes, Gaurav will always be with me.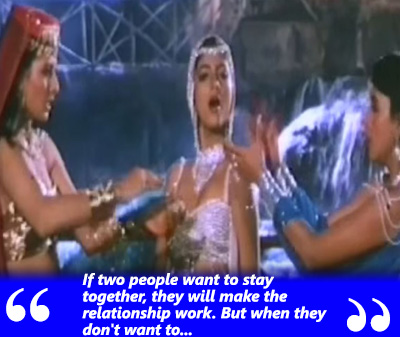 Were you apprehensive about getting married again?
Not at all. I chose to marry Murali; he is a very non-judgmental man, very openminded and a fab human being. I never hesitated for a minute after we decided to be together. Above all, Murali is highly educated; he is not just a doctor but a professor as well.
Are you in touch with Rajiv?
No, I don't talk to him anymore. We have no contact. I am not in touch with him. I was married to him for 25 years. and as a matter of respect to those two-and-half decades, I shall not elaborate on the details of why we separated (pauses briefly). We simply decided that we will part ways by mutual consent.
I stayed in the marriage for so long only because of my son, else it would have been long over.
Was it that you both grew apart? You were in Switzerland, and Rajiv was often seen in Mumbai trying to put a movie together...
There is not just one reason. It's like this: If a marriage breaks down, it just breaks down. If something has to fail, it fails. If two people want to stay together, they will overcome all hurdles and make the relationship work. But when they don't want it that way, then everything about each other starts bothering them.
Is Gaurav in touch with his dad?
Yes. my son is given full liberty in leading his life. If and when Rajiv is in the city, he meets Gaurav. Most of the time I am told that he is travelling and not around.
While you say this, I get a feeling that Rajiv was only travelling and immersed in his self, and spent very little time with you and Gaurav?
I cannot talk on Rajiv's behalf. I will have to be in touch with him however for my son's welfare, else I am really not interested in keeping any contact with him whatsoever.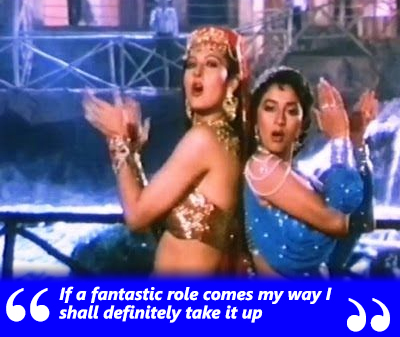 I also get a feeling, as I take this conversation further, that it has been a case of almost single parenting in Gaurav's growing up years...

It has been a beautiful experience for me to have been around my son throughout his growing up years. I really wouldn't have wanted it any other way.
How have Murali and your family taken to this marriage?
My parents are no more. Families of both sides were not invited for the nikkah, which took place in a hotel. We just called over a few close friends. I think we should be back in Mumbai
on Sunday
.
Let's hope to see you in movies some time soon...
I am 44. I definitely can't start running around trees or doing item numbers. But as I said earlier, if a fantastic role comes my way I shall definitely take it up.

If you hadn't given up your career when you were so very young...
I was only 13-and-half when I started on Yash Chopra's film Vijay. I gave it all up when I was just 17 to marry when I was 18. And then I had my son when I wasn't even 21! Bollywood is a fantastic place to be in, our actors are on par with those in Hollywood. But there's no point looking back, ki agar aisa hota to waisa hota, and so on.

Thumbnail Image Source: popopics