BRAVO: Salman's Father Salim Khan SPEAKS OUT On Tubelight Failure, Losses & Compensation
This is coming to you EXCLUSIVE on SpotboyE.com. A little while ago, Salim Khan has spoken to us about the failure of his son Salman Khan's latest offering, Tubelight--- and how the family plans to help the distributors who have lost money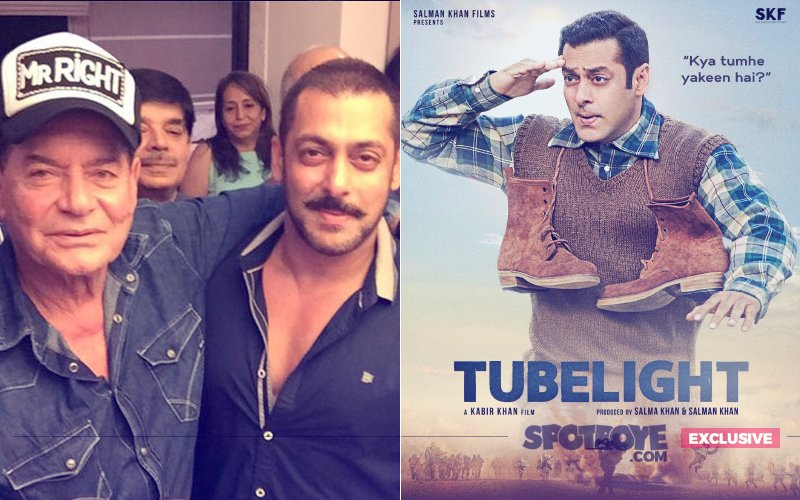 This evening, we called up Salim Khan, who spoke to us without any hesitation.
Excerpts from the conversation that transpired:
Can we talk about the meeting that took place at your house, where the Tubelight distributors asked for compensation?
I don't think we should make a big deal of this. Moreover, Tubelight is still running and paise aa rahen hain. When it all ends and we look into the final accounts, we will decide how much we can share the losses suffered by the distributors.
So, you have assured the Tubelight distributors that you will compensate their losses?
Of course. Yes, we have assured them that we will share their losses. There are no two ways about this. There is no doubt we shall compensate them. Ab kitna karenge, woh decide karna baaki hai. This can't be decided in a meeting of just 1 or 2 hours.
What exactly makes you'll compensate?
Producer aur distributor ke beech mein ek rishta hota hai. If a producer wants to remain in movie business, distributors have to remain alive.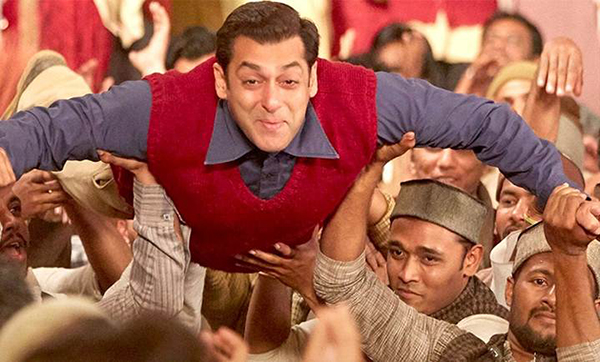 Salman Khan In Tubelight
I think it's quite a magnanimous gesture on you and your family's part...

Well, right from the days which I remember, say when Raj Kapoor or Guru Dutt made movies, filmmakers always had a nice, warm and special relationship with distributors. We need to co-exist. We both are in movie business and we need to ensure that we both don't lose money, and if it is just that one of us ends up on the losing side, then we get up and help the other person.
If someone has lost money due to our film and we had taken a certain price for it, we need to ensure that his/her losses are reduced. Rajinikanth did it three years back (when Kochadaiyaan failed). In fact, you should have a chat with those who don't compensate and ask them why they go silent and remain unhelpful.
I remember if a film flopped in olden days, the filmmaker in question would hand over his next film to the distributors at a discount.
And mind you, in my case, it's not the star (Salman) but the producer (Tubelight was produced by Salman) who will share the losses.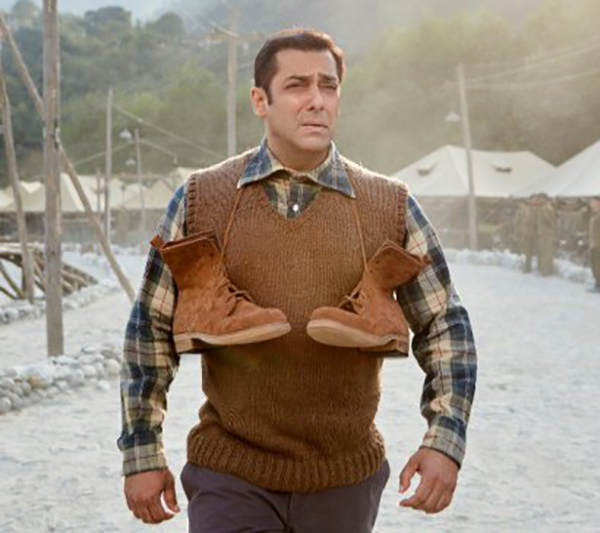 Salman Khan In Tubelight
Many stars who turn producer, or even independent producers, or studios for that matter--- don't think like you?

Well, I think that some of them do think how we think. But if some of them have stopped taking calls if and when their film flops, why should we ape them?
Salman must be on the same page?
Obviously.
In hindsight, why do you think that Tubelight didn't do well at the box-office?
This is one question that I don't think can be answered. Tubelight was a film made with sincerity. I think many people liked it. but why it didn't work in totality is a difficult question to reply. Aisi baatein hoti rehti hain. Didn't it happen with Raj Kapoor in Mera Naam Joker? Didn't it happen with Guru Dutt in Kagaz Ke Phool? Tubelight was made without any beimaani, aise hi kuch thok nahin diya tha humne.
Image Source: mazale & vexral