DAMAGE IRREVERSIBLE, My Parents & In-laws Have Got To Know About My Relationship With Nawazuddin- Says First Girlfriend Sunita
Sunita Rajwar spills the beans of how she fell in love with Nawaz, why she left him, and how life has become suddenly miserable for her courtesy Nawaz's biography An Ordinary Life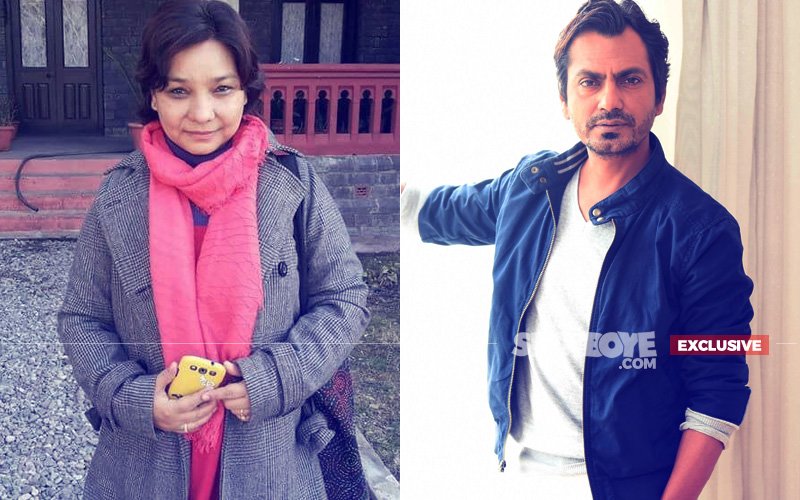 While Nawazuddin Siddiqui says that he is withdrawing his book An Ordinary Life from further circulation (his lawyer Rizwan Siddiquee told us just a while ago that few copies are already out), he has already caused irreparable damage in the lives of his ex-girlfriends Niharika Singh and Sunita Rajwar.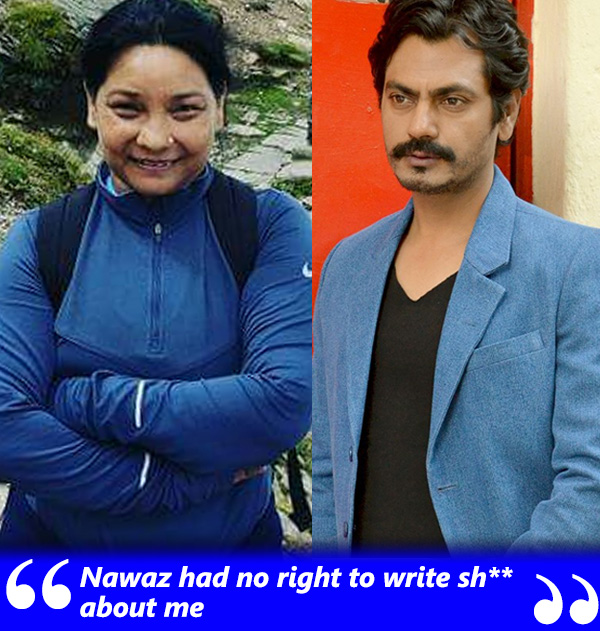 While Niharika is still reeling under the effect of the graphic details of her passionate moments which Nawaz threw out in public, his first girlfriend Sunita who also finds a prominent place in the book and posted an anguished post on Facebook last evening, is also not taking it lying down.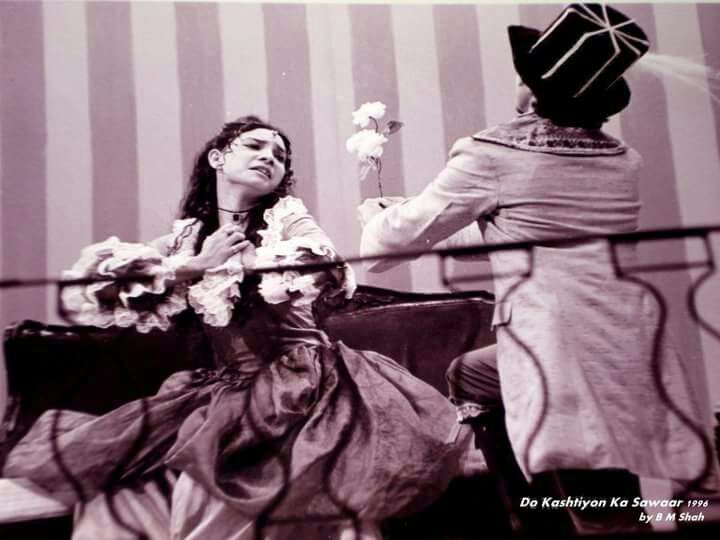 Sunita Rajwar In Do Kashtiyon Ka Sawaar

Talking EXCLUSIVELY to SpotboyE.com, Sunita says, "I am a married woman today. Yes, I was with Nawaz for a period of 6-7 months. But how does that matter after so many years when he is a father of 2 kids and I am a married woman? How dare he writes about me in his book without informing me? Surely I wouldn't have given him permission to do the same but that does not mean that he has a right to write sh** about me. He has caused perhaps an irreparable damage in my life."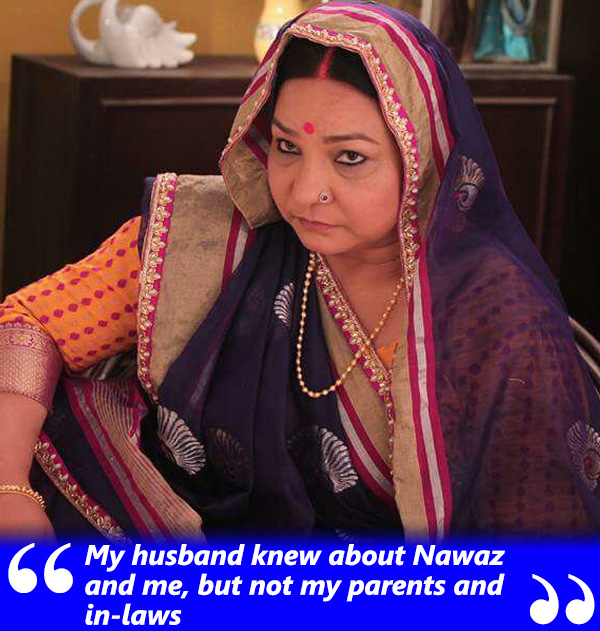 What? "Look, I am married. I had told my husband about Nawaz before we tied the knot- but I hadn't told the same to my parents or in-laws. Who talks about break-ups with parents and in-laws? So, they were not in the know and now I am feeling very embarrassed."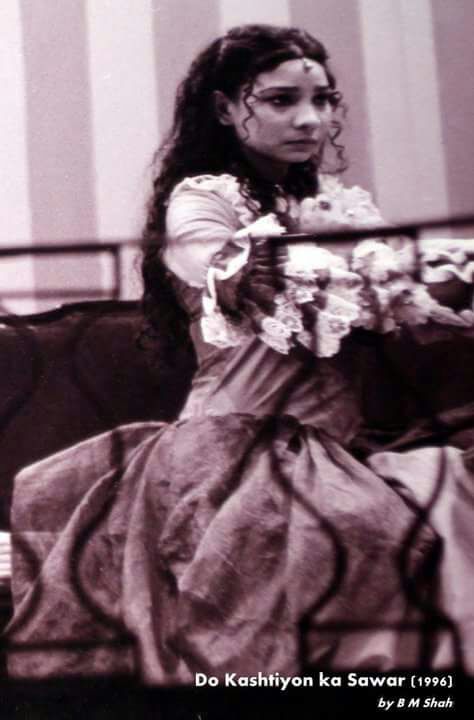 Sunita Rajwar In Do Kashtiyon Ka Sawaar

Is she going to tell them? "If they ask, how can I lie? I am a very straightforward person, but I don't think they will ask. The story is not what they will do; the story is the humiliation he has imparted to me. His apology on Twitter is NOT enough. He is not a popular figure on social media. He unabashedly threw out the excerpts of his book in leading publications. So now, he should give a public apology in print, websites and national television. Ek twitter pe bolne se kya hoga?"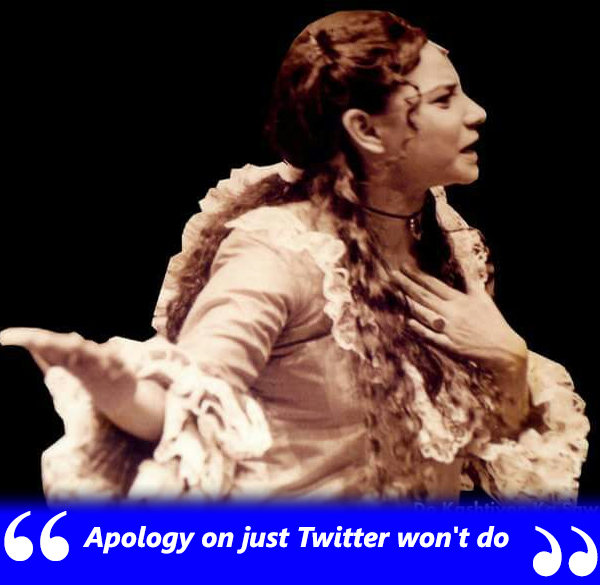 Adds Sunita, "He was always like this. Telling everything to everyone. You know from my yesterday's FB post that my problem with him was that he was revealing all our personal moments to his friends, who in turn were coming to me and having a good laugh about it. Is this how a woman should be treated if you really love her? So surely it was not love from his side."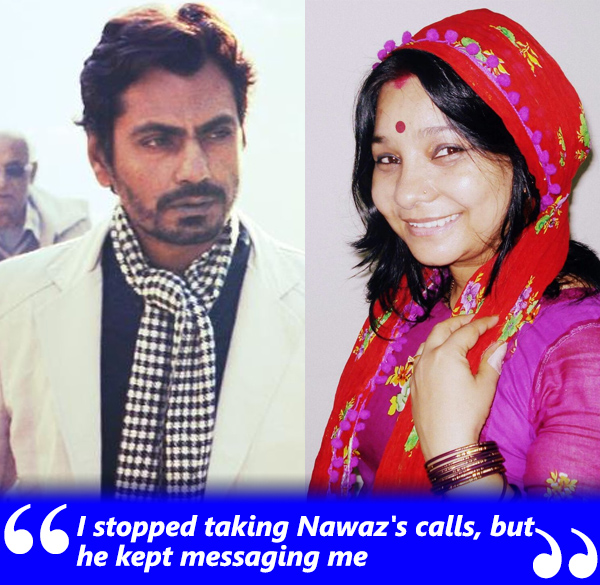 What about it from her side? "Look, if you are asking me what brought us close, it was my respect for him. He was senior to me in NSD." That respect blossomed into love? "You can say that," she quips.

So who called it off? "I called it off," Sunita says rather assertively, "In fact, he kept chasing me after that. He called me and I did not answer his calls. He sent me several text messages but I ignored them. Eventually, I deleted his number and deleted him from my life. Today, it didn't bother me what he was doing and what he wasn't doing. It doesn't bother me even now as we speak, but his nonsensical approach towards his book of writing disgusting things about me has definitely enraged me. Think of it, he is so well-known today and I am a very small person compared to him. So I cannot stop wondering what has he got by writing about me?"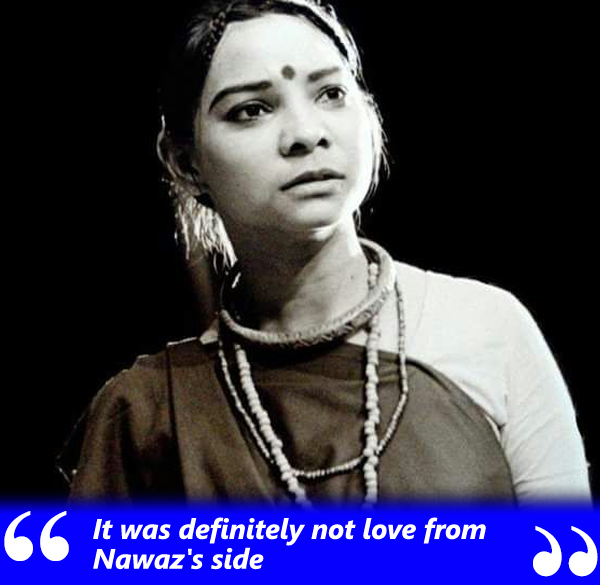 Did the common friends come (who were told about their personal moments allegedly by Nawaz) to her once or many times? "Certainly not just once. It happened frequently, which is why I believed them."

Did she confront him? Pat comes a terse 'No." But why? "Kya ho jata us confrontation se? Would the humiliation and awkward moments I experienced when his friends told me what all he had told them, got reversed/erased?"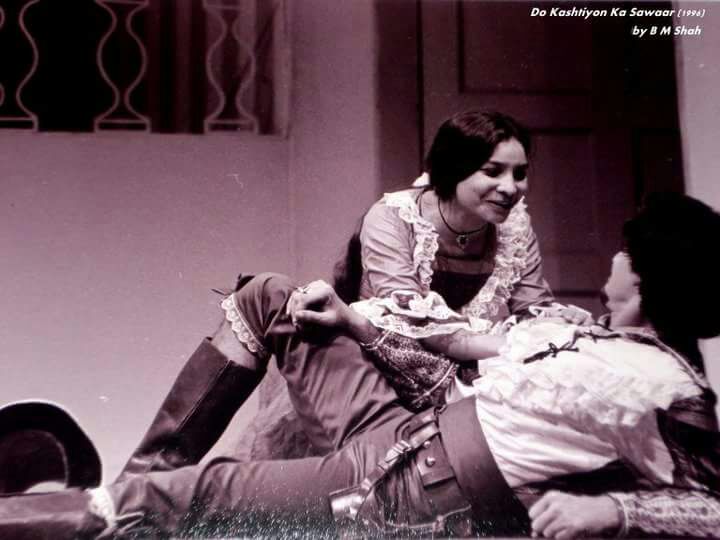 Sunita Rajwar In Do Kashtiyon Ka Sawaar

Would she agree that several boys in our society are kiss-and-tell boys? "Yes, and that's so shameful. I think the Nawaz story would be an apt lesson for them."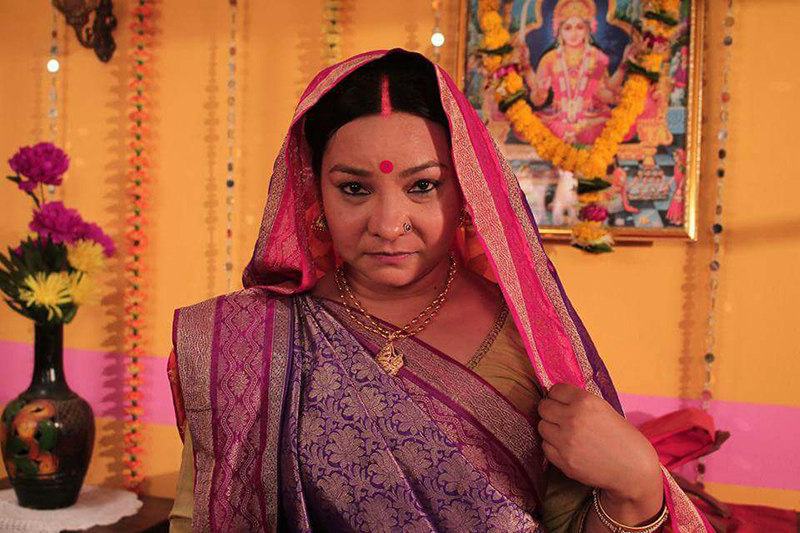 Was she able to forget him easily? "Look, it was not something deep. We were acquainted for just a little over 6 months. Forgetting him would have been difficult if he had respected me. Frankly, aaj toh, I have forgotten many things about him."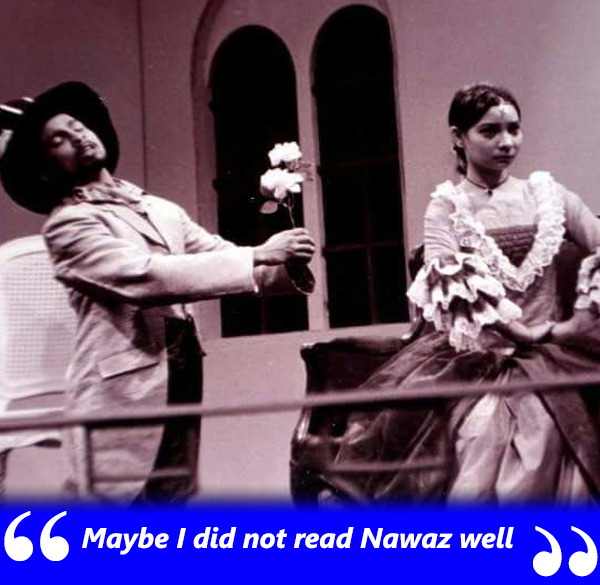 Has she bumped into him at places? "Well yes, He has been around at a few places I have gone to. But I gave him the royal ignore. No point talking to him."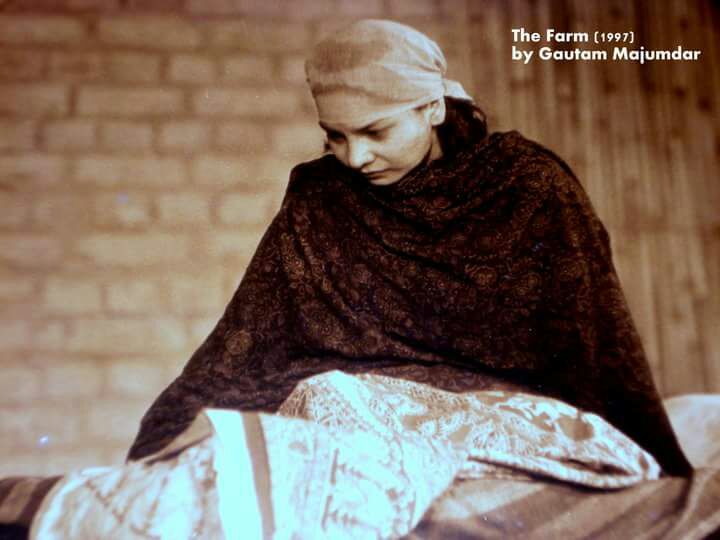 Sunita Rajwar

Concluding question, a consequent of Sunita's statement that it was definitely not love from Nawaz's side: Does she think that Nawaz was interested in only a physical relationship, as evident from Niharika's allegations? "I don't think so," she replies. In hindsight, maybe she did not understand him? Or else why would he talk to his friends about their personal moments? "Well now that you say, and in hindsight if I think, maybe I did not read him well."



Image Source: APH Images, facebook/sunitarajawat/nawazuddinsiddiqui