Ekta Kapoor Opens Up About Marriage, Motherhood, Failures In 2016, Loss Of Confidence & Half Girlfriend
...And she also dwells on her new baby ALTBalaji. In a candid chat, the Queen of Soaps also reveals her future plans. SpotboyE.com caught up with her for an interview in her Andheri office...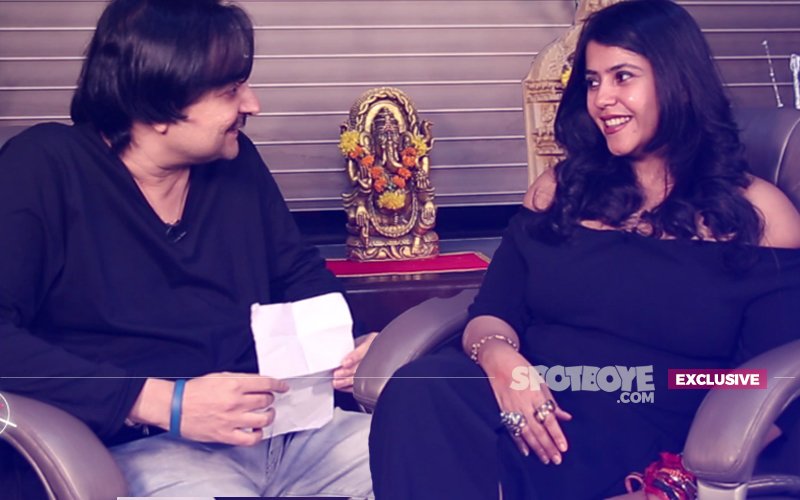 ALTBalaji (digital platform) is your new baby and I read that you want to show your other side with it. What is this other side of yours
ALTBalaji will give me the creative expression which I haven't had since the longest time. In films, we (Balaji Motion Pictures) aren't that big a brand and so we have to listen to a lot of people. TV is fine, but it's so massy that you cant take every story to the drawing rooms. On a digital platform, you can say whatever you want to say.

That's where it's stemming from...
Yeah. TV is something you can't see alone because most homes in our country still have one TV set. But you do that on Apps don't you? At any given instant, five people in a room are watching five different things on their mobile phone.

Indian entertainment audience is evolving and so are we at Balaji, with ALT Balaji we are officially identifying our audience as individuals and not groups/family.

Tell us about your shows on ALTBalaji...
The platform went live on April 16 and will offer over 250 hours of original programming. Some of the shows are The Test Case, Boygiri, Romil and Jugal, Karrle Tu Bhi Mohabbat, Bewaffa Sii Wafaa, Dev DD. The shows are created and enacted by the best talent in the Indian entertainment industry, including Nagesh Kukunoor, Juhi Chawla, Nimrat Kaur, Rajkumar Rao, Hansal Mehta, Sakshi Tanwar, Ram Kapoor, Atul Kulkarni, Sameer Soni, Yudhishtar Urs, Dipannita Sharma Atwal, and many more.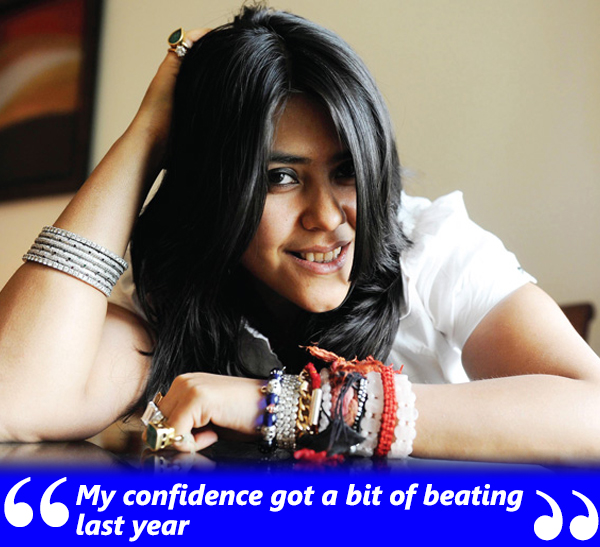 Image Source: tehelka

You are quite edgy and you loved edgy stories, right?
We all are edgy. We are diferentf when we are alone, we are different when we are with family, we are different when we are with with friends. But we get branded by the work we do.

I am hearing a lot of good things about your web series Romil and Jugal...
Frankly, I was planning it as a film. I hate it when people call gays as mamus and guds and even some other Hindi names which scar you when you hear them. It's high time we stop caricaturing gays, they are just nornal people with different sexual preferences.

What's the kind of response you've got for ALTBalaji so far?
The response is shocking. I have never had such an overwhelming response after The Dirty Picture.

If you had made The Dirty Picture now, it may have got stuck at the Censor table...
I don't blame the Censors. We might be seeing it myopically and they see the larger picture. But yeah, they should be a trifle less stringent.

TV Vs Web?
There is no TV Vs Web Story. The story is Movies Vs Web. The web medium has will give a chance to say many sympathetric stories. Once the web becomes bigger, there will be no market for a certain kind of films, say in the next 5 years...

Like which films?
The ones which are not an experience. Every film will be available on your phone, so the one which calls you to the theatres might jolly well be good.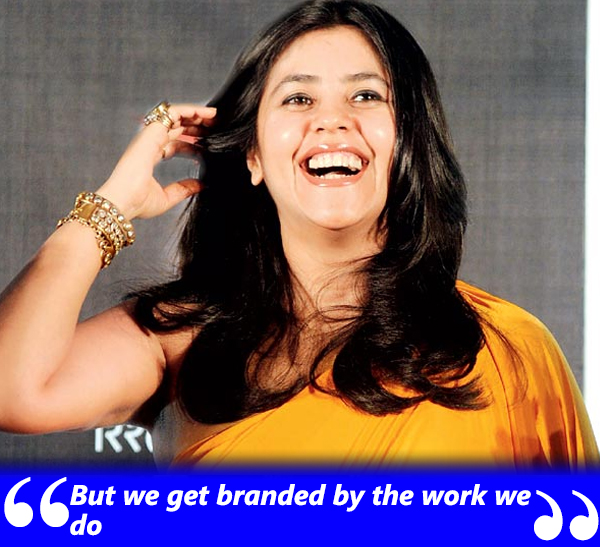 Image Source: india

You are so much a phone person. Do you also get your daily news from the phone?
You know I stopped reading newspapers 10 years ago. Today, I get everything from Facebook, Instagram and Google.

I had a very bad 2016, it just wasn't that my films (Flying Jatt, Great Grand Masti and Kya Super Cool Hain Hum 3).didn't do well, it was also that my films leaked. Nothing went right--- from piracy to censorship to box-office failures I had it all. And them I felt that I needed time for introspection, but I'll definitely come back albeit slowly.

We are a small company, not a multi-national, I will get my creative expression through the web till then. 6-10 films a year can't be done unless you have an international company backing you.

Many studios around you closed down...
Yeah, but they shall still survive. I just can't. I dont have that financial bandwith, I have earned every penny through TV. Films need a lot of things, including the right names in the centre; it's a very big game.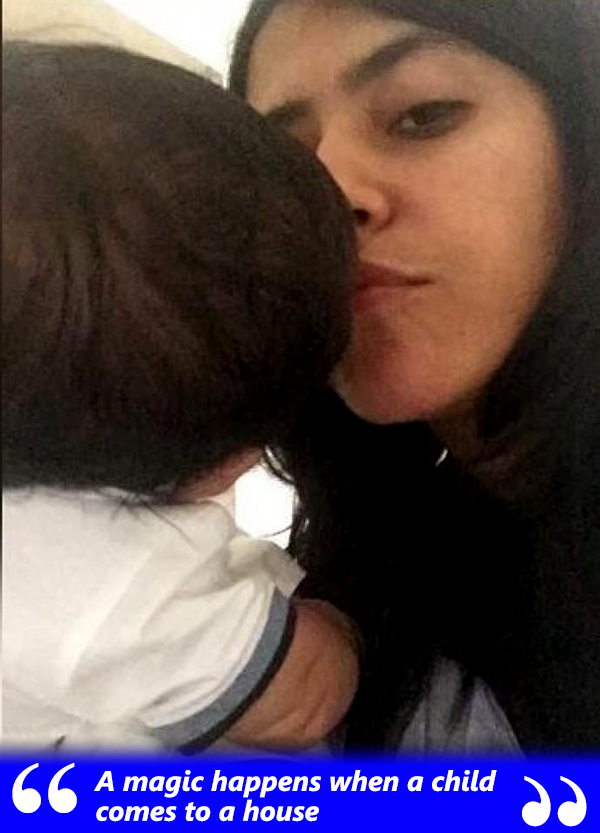 Image Source: newpics

Over to Tusshar's baby Laksshya...
(Smiles) I am a human being who recovered from a lot of pain last year because of my nephew. I had many professional ups and downs last year. Television did very well but films did not and that is very in your face because everyone knows it did not do well. So, it just hits you more. But my nephew would just suck out every bit of tension from me. People, when they used to talk about their children, their eyes would light up. And he is not even my own child, he is my nephew but it is magical. A magic happens when a child comes to a house and as a kid grows, you grow with them and the small things become the big things,

Would you like to have a baby?
My parents want me to but I don't know if I am ready. I am too busy. So, I have huge respect for women who manage both the home and their work. It's superb multi-tasking, kudos to them. At this present moment, I have to take out time for a work-out. At 1'o clock, I am going for a walk. I need to plan my life first before I plan to have a child.

But you told a section of the media sometime back that you don't have the patience for marriage...
All my friends, who were married are now unmarried. With the amount of divorces I have seen recently, I think I am the more patient one. Atleast, I waited for it. I definitely know one thing, that I want a child but marriage, I don't know. I don't have time for myself, if I get a couple of hours, I would like to go to a spa. I look forward to a one-day vacation with friends. I love my work, so I don't crib. People tell me give it up if you have such a problem with it. I won't, I would get so bored. I'd rather be busy than bored.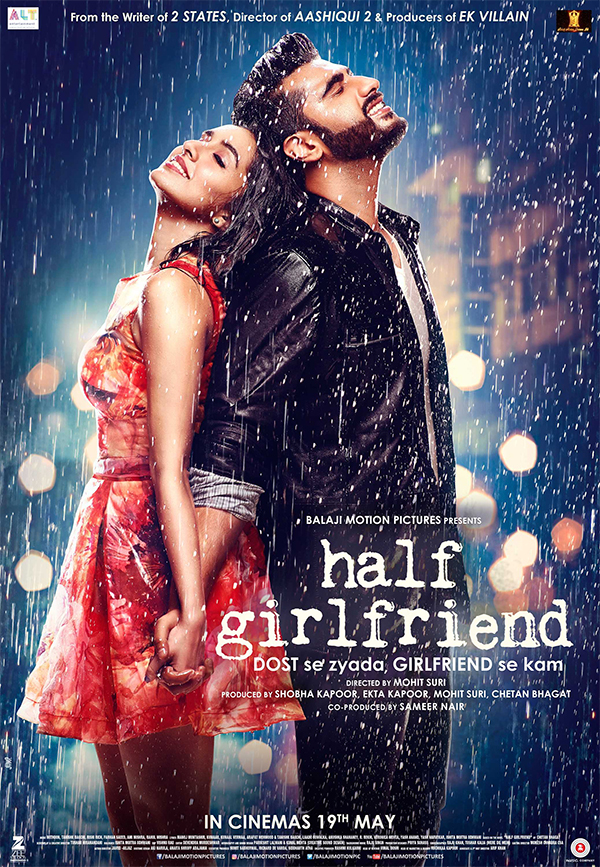 Image Source: twitter/arjunk26

Half Girlfriend hits theatres tomorrow. Your gut feeling about it?
You are asking a producer who has given 5 flops what will happen to her next film? I hear good buzz about it, and then I look down and pray. I have become an ostrich. My confidence got a bit of beating last year.

Azhar was a good film, so I don't know where I went wrong. Some of my films were not nice, and some leaked! I have heard people telling me: Humne toh dekh li, hamare 8 tickets bach gaye!

Were you angry last year? That throwing of phone...
I would be extremely angry at times, no doubt. But I mellowed down. I had become very volatile and I won't deny that either. But then, I started looking at the people on the roads and in hospitals.

And?
And I realised that I can't be crying about flops.

We go back to your new baby ALTBalaji and in fact conclude this chat with it. How many shows will be seen on your ALT App?
Several shows and I have the number which people can cater to.

Which is?
42 (Smiles).