EXCLUSIVE INTERVIEW: Tiger Shroff Talks About Nidhi, Nawazuddin, Jackie & Lots More
SpotboyE.com caught up with action star, Tiger, on the sets of his upcoming film, Munna Michael, and the youngster was brimming with excitement...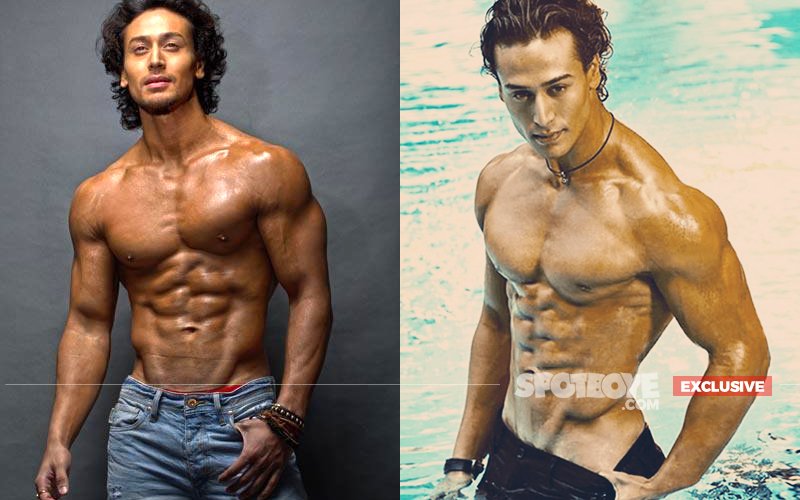 Munna Michael is your third film with Sabbir Khan...
Yes, and I have a very special equation with him. He is one of the key people who has been instrumental in shaping my career. I remember he broached Munna Michael with me even before we had completed Baaghi.

And the other one is Sajid Nadiadwala, who introduced you in Heropanti and followed it by casting you in Baaghi & Baaghi 2...
Of course, and he is a gem of a person. Whenever in doubt, I turn to him.

Nadiadwala is trying to form the future of Bollywood by backing certain youngsters...
I am so happy doing Munna Michael, which is a tribute to my childhood hero Michael Jackson.

How did you react when Jackson passed away?
I was heartbroken. But honestly, I think he is immortal. He never misused his power, there was so much of positivity about him.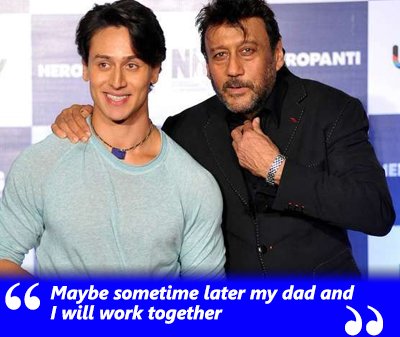 Image Source: magnet

Do you still hear his songs and see his dances?
Of course, I do (pauses).

Go on...
I remember when I was younger, I used to lock myself in my room and try to dance like Jackson. I loved doing that.

Why not do it in an open room?
I am a very shy person.

Did your Mom and Dad know what you were up to?
(Laughs) No, I don't think so.

Munna Michael is also a tribute to your Dad (Jackie Shroff)...
Yes, we shot in Teen Batti where he lived before he entered films, and I was amazed.

Coming to my dad, his roots are very firm. He gets along with everybody on the set. People love him and I am so proud of that. He is so humble and still the same.

Recently, you said that you won't share screen space with him because his handsome personality will gobble you up
I still do.

But I think you both will look good together...
Hmmm... maybe sometime later we work together.

Is Munna Michael complete?
No, about 30 per cent of it is yet to be shot.

How is it working with Nawaz?
He gives you an unexpected reaction in every scene, he won't do the obvious. This in turn throws you off, but mind you in a good way. All said and done, the scenes in question get enhanced.

For his fans, Munna Michael is his first mainstream commercial cinema. He dancing with me is going to be a treat to watch.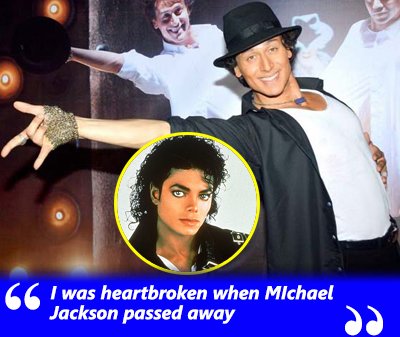 Image Source: timeinc

Wasn't it difficult for him to match steps with you?
Hmmm... Initially he was saying that. But once the cameras rolled, he used to get into his elements and besharami se he did everything. He is brilliant.

Munna Michael is your leading lady Nidhi Agarwal's first splash in Bollywood. How is your equation with her?
Good, she is a very sincere and hardworking girl.

Did you lose patience if a retake had to be taken because of her?
I try and understand that not too long ago, I was in her shoes. Moreover, the janta is never bothered about how many retakes were done for a particular scene. The end product is turning out well, that's all that matters.

Action is your forte. Who would you rate as the best in the business?
Bruce Lee, he started it all. And Jackie Chan, who I think deserved a lot better than he got; such a mild personality but yet so inspiring.

Dancing too is your forte. Who do you admire among the good dancers in Bollywood?
Hrithik Roshan is the best dancer we have. I also love Shahid Kapoor's dancing.

What's next after Munna Michael?
Student Of The Year 2 and Baaghi 2.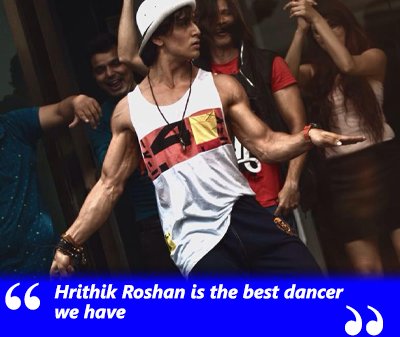 Thumbnail Image Source: quoracdn/ hdpics