Farida Jalal: I never probe into an Aditya Chopra film
Farida Jalal has almost disappeared. SpotboyE caught with the senior actress a few days before her upcoming film Love Shots hits the theatres: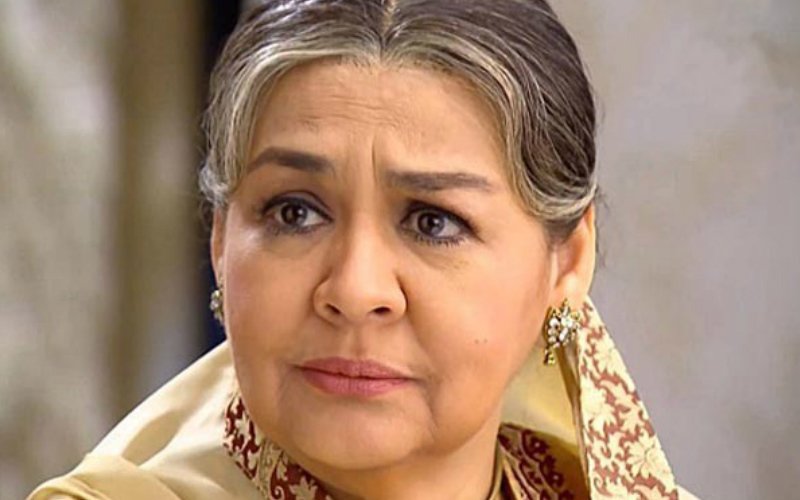 Farida Jalal has almost disappeared. SpotboyE caught with the senior actress a few days before her upcoming film Love Shots hits the theatres:


How did Love Shots happen?

I got a call from Shanoo Sharma (YRF's Casting Director) and didn't ask any questions. I would never probe into a role if it's from Yash Raj Films or Dharma. It's a big high to have held Aditya Chopra and Karan Johar's hands when they were taking baby steps in Bollywood. Later, I was told that it's a short film about an old couple enjoying themselves a bit in a car and a cop harassing them no end. I quite liked the idea.
Image Source: pikspost
And then?

Ankur (director) came home. He is a very sweet guy. I saw the other films in the series as well, they're amazing. I loved the Nimrat Kaur one. My film doesn't say much. I thought that we could have said and done a lot more with it. It doesn't have a definite finish. But maybe I feel that way because I come from the era where it took 4 scenes to establish any character. A 4-minute film (Love Shots) seems too short to me. All said and done, Love Shots has been a big high for me in my journey as an actor. I wanted to be a part of something which is set in the new times and I got it. After Love Shots, you'll see me in Karma Cafe and Sargoshiyan.
Image Source:
citygossiper.
A Yash Raj film is a big homecoming for you...

Of course, it is. After 1997 when I played Akshay Kumar's mother in Dil To Pagal Hai (DTPH), I hadn't done any Yash Raj film until Love Shots happened.

Image Source: Filmside
If you recall, you had been quite vocal after DTPH about your displeasure that Aditya Chopra has stopped casting you in his films

Yes, I was. And I still am (laughs).

Was it embarrassing to hold hands with Kulbhushan Kharbanda and do some mushy stuff in a car?

I am an actor who shall never do anything that embarrasses me or anybody else for that matter. I had drawn my lines in my hey days, which I still haven't erased. Besides, Kulbhushan is such a gentleman. We had worked together as Anil Kapoor's parents in Loafer (1996) and it was great catching up with him after such a long time.
Image Source: worldfreeforu
Cinema has changed. Are you disappointed that now only few roles are written for mother and sister?

Who isn't? I think I was lucky to be around at the right time.
Do you see new movies?

I am a movie buff. I must have seen each and every film till Rocky Handsome.
Would you agree that most films of today lack soul?

You hit the nail on the head.
Why is that happening?

We ask this question to the writers and filmmakers, I am told that they are giving the audience what the audience wants. But if that's really the case, would films like Kapoor & Sons and Neerja have clicked? Unfortunately today, every filmmaker asks only for stars, not the story. We can only hope for better days, what else!
Thumbnail Image Source: deshabhimani