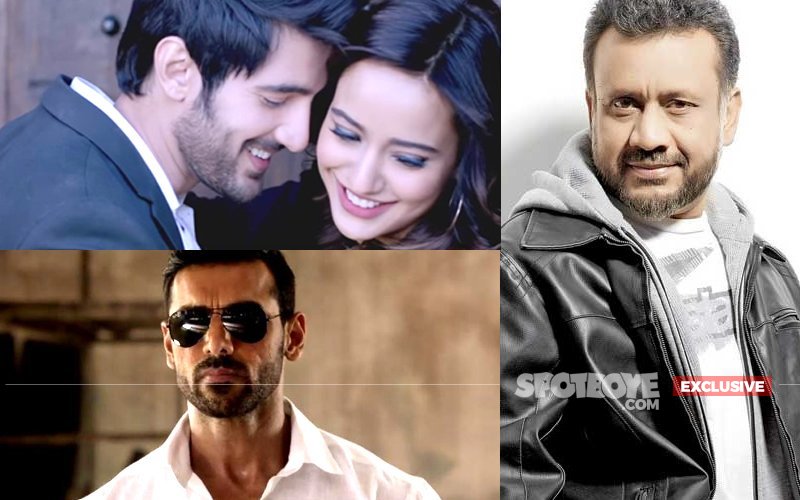 Your browser does not support the video tag.
Anubhav Sinha made his directorial debut with Tum Bin fifteen years ago and now he is back with the sequel,Tum Bin 2. The first film went on to become a sleeper hit and the its songs remain evergreen hits. So, a lot is expected from Anubhav's second take. But there is the issue of a box-office clash. John Abraham and Sonakshi Sinha starrer Force 2 releases this Friday too. I caught up with the director to discuss the competition and much more. Excerpts:

How did Tum Bin 2 happen?
We had been getting a lot of requests over the past three-four years on various social media platforms for a sequel to Tum Bin. One day Bhushan Kumar and I sat together in this very room, and he opened the topic. I did have a story in mind, and I discussed it briefly with Bhushan. He liked it, and that's how we got rolling.
During the trailer launch you mentioned that this isn't a sequel. And neither are the stories similar. Then why call it Tum Bin 2?
It's in the same franchise. It's like when you see the movie, you will feel the essence of Tum Bin. Yes, the stories are completely different but underlying essence of the movie is the same. Then there are the equally beautiful songs, romantic locations and, of course, Jagjit Singh.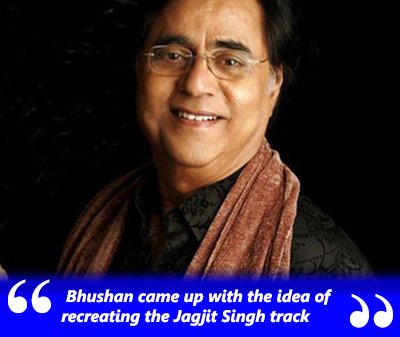 Image Source: lokmarg
Talking of Jagjit Singh, how did you guys manage to bring his voice back?
We knew that we had to do bring back at least one song from the original film. I thought we will do the Tum Bin title track, but Bhushan came up with the idea of recreating the Jagjit Singh track. In his office they had old tapes from Tum Bin where Jagjit ji had recorded the song. T Series had kept it so nicely, that it looked new. But the recording system them was completely different from what we use now. We went on a wild hunt to find a studio where they still used the old systems. We checked everywhere in India, and no one had it. We were about to drop the ides when we finally found a studio in the suburbs of Mumbai, who still used the same technology. Then we went there and converted all those files into the current format. Lyrics wise, we decided to add to the song and not take anything away from it. So when you listen to the original you will see the song is in stacks of two. So we added one line after each one of his, which became the female vocals. It came out beautifully and everyone loved it.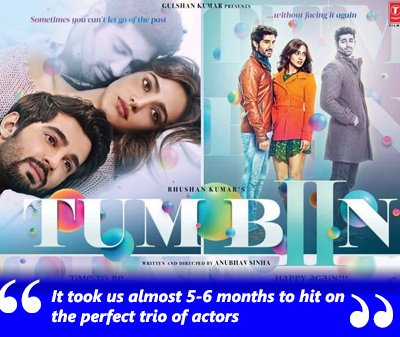 Image Source: mtimages

When you made Tum Bin, you were new, Bhushan was also starting off as a producer, it was understood that you couldn't afford a big star that time. But why not go for a big star now?
It was not that we couldn't afford a big star then. We could have managed it then and we could have done it now too. But the basic idea behind Tum Bin is to have a fresh cast. That's why we stuck to our principles of casting only newcomers or people who have done very little work. Sometimes I even joke with Bhushan that if someday I am making Tum Bin 38, that day too I will hunt for newcomers.

How did you find the perfect cast?
Auditions. Lots of auditions happened. Mukesh Chhabra, the casting director of the film, kept sending me videos after videos of auditions, and after almost 5-6 months we hit on the perfect trio with Aditya Seal, Neha Sharma and Aashim Gulati.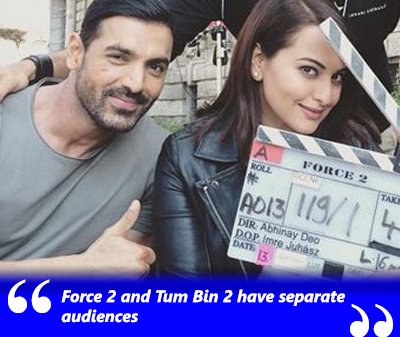 Image Source: catimages

Your film releases with John Abraham starrer Force 2. Why not release on a different Friday when there is lesser competition?
In today's time there are so many releases throughout the year, it's difficult to find a Friday where you have a solo release. We always knew that we will clash with somebody. And John is a very good friend. It's better to clash with a friend than anybody else. On top both movies are completely different from each other and will have their separate audiences.


Thumbnail Image Source: 3.bp , imagesday&statics