Freddy Daruwala On His Seven Years In Bollywood, Becoming A Father During COVID And Getting His Due In The Industry-EXCLUSIVE
Freddy Daruwala, who completes seven years in Bollywood this year, talks about his journey, getting his due and working with big names like Akshay Kumar, John Abrahan and Salman Khan.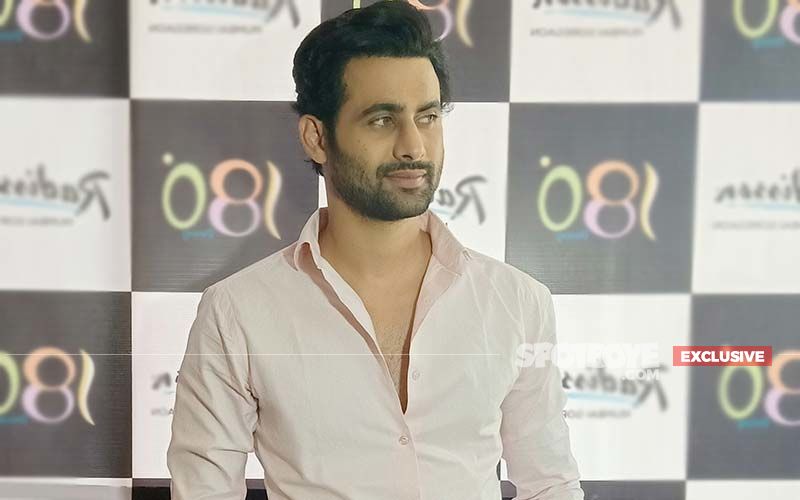 Freddy Daruwala, who started his Bollywood journey with Akshay Kumar's Holiday, completes seven years in Bollywood this year. The actor in an exclusive chat talks about his journey, getting his due and working with big names like Akshay, John Abrahan and Salman Khan. He also discusses fatherhood in COVID times, the kind of roles he wants to do and trying his hand in films in other languages. Read excerpts from the interview:
What is it about being the bad guy that attracts you?
Employment (Laughs). When you do a film and your character is appreciated along with the film, it is easy for the audience to accept you in that zone. That is what happened to me after the Holiday. People still watch that film and the audience like to see you in the same zone that has worked once before. Even the casting directors thought the same and the string of negative characters continued. But I have played positive roles in Force 2 and Commando 2 apart from my Gujarati film.
You started in Bollywood seven years ago with Holiday. How has your journey been since then?
I cannot put it into words as I believe that picture abhi baaki hai mere dost. Like every film's story, that has fun, excitement, disappointment and punishment, my story has been the same, with one difference that it has no end and it there will never be one. The journey doesn't end here, it will keep ongoing.
Be it Holiday, Force2, Commando 2 or Race 3. You have done a lot of action. Was it a childhood dream to become an action hero?
I never thought about becoming an actor. I just wanted to do something different from the league. As for action, I am 6'2" with a decent build and it's always a pleasure to see two big guys fight it out on screen. Its power meets power. Even in the wrestling that we used to see in our childhood, we'd see the biggest guy there fighting it off with another big guy, and it was exciting. Also, my entry in Bollywood happened with an action film and when people accepted me in that, it became a natural progression. To add to that, I love jumping around.
You are now gearing up for your first film as solo lead with The Incomplete Man. How was it taking that responsibility on your shoulders?
I was, am and will always be ready for it as I believe in myself. I believe in my skills, hard work, sincerity and intentions. When I got the film, I wasn't nervous because I was always ready for it. It was about time for me to take responsibility and move on. I thought that I haven't got my dues yet and playing a solo lead will determine whether the audience is ready to accept me in that role. It's a test and we'll see what the results are.
What is The Incomplete Man about?
The Incomplete man raises a question about a very relevant issue. In our country, there have been a lot of rape cases. In one such infamous case, one of the convicts was a minor, and because of his age, he wasn't given such harsh punishments as the others and was sent to the juvenile home. This film questions the belief that if a minor has the mind to commit rape and murder, then how can that person be treated as a child and why he doesn't deserve the same kind of punishment. The tagline of the film is if you are old enough to commit a crime then why not face the punishment.
The film's story revolves around three girls who are friends and start getting murdered one by one. One of them gets saved and I play that girl's neighbour and love interest. I am a cop in the film and it is about my dilemma about whether to follow the law and order or human emotions. As a cop, you are trained not to kill anyone but your mind and heart say something else when it comes to such crimes.
You play a cop in The Incomplete Man and your next with Randeep Hooda and Urvashi Rautela is titled Inspector Avinash. Will we see you as a cop again there?
No, it's a completely different role where I play a young politician, who doesn't want to enter politics but is forced to due to the circumstances in his family. The games played in politics comprise my character's journey in the show.
How was it working with Randeep?
I personally admire Randeep, his work, skill sets and dedication. Till now, I haven't shared the screen with him, but my second schedule will begin by this month's end where I am still not sure if we will get that chance. But I am really looking forward to it.
You say you haven't got your due in cinemas yet and the roles you want to do. What kind of roles are you looking forward to playing?
I don't have anything specific in mind. I am an actor so I will be like water all the time, taking shape of the vessel I am put in. I am still very new and want to explore. I have the looks that I cannot change, what is in my hand are my skills, be it acting or dancing and I keep working on that and keep learning. I just want someone to come and give me that chance to showcase that, the genre is secondary.
You have also done a Gujarati film. Are you planning to try your hand in other languages as well?
I have done films in Hindi, Gujarati and Telugu. Currently, I have a very big Tamil film in the pipeline, along with a Gujarati, Telugu and Hindi film. It is time to explore more opportunities for myself. I'd love it if a big production house comes with an offer but I won't wait for it. I just want to utilise my time as I love spending time in front of the camera, be wherever it is. I won't wait for the camera to call me. A film can be bad but an actor can't be bad even in a bad film. Sometimes in a bad film, the actor is not presented well, but as an actor, one's aim should be to excel irrespective of any tangibles.
You have worked with big stars like Akshay Kumar, John Abraham and Salman Khan in your career. Has that helped you or made you redundant to being the second fiddle in films?
It has its merits and demerits. Sometimes when I do a film, the first question people ask me is with whom I am doing the film, as their mindset is that I do films only with big stars. It hurts to see that people can't see me pulling off a film on my own. It makes it difficult for makers to see you as a leading face for their films. But working with big stars has its perks too as it brings in more audiences. That happened with Holiday, Race 3 and Force 2. Even today, people still watch Holiday and they remember me in it. So, there are pros and cons to the situation.
You became a father for the second time during COVID last year. How has fatherhood been in the middle of a pandemic?
Fatherhood has made me a better actor and so has the lockdown. You get a lot of time to work on yourself and being a father makes you more patient and you learn a lot in life through your kid. You don't recall a lot of things you do in your life but your kid reminds you of that. The biggest lesson is that it's necessary to take one step every day. My kid took his first step on 19th March 2019 and one year later, he hasn't stopped since. That's what he taught me.
You had your first son in the pre-Covid world, and your second son last year. What differences did you see in yourself as a father during these two times?
I have to be more careful now. I have to think twice before taking my sons anywhere, be it a park or a restaurant or to a relative's place. Things are getting back to normal but Covid hasn't gone away. My own routine has also changed as I don't touch my kids after coming home straightaway. I wash my hands first, remove my shoes outside and be much more cautious.
How was it getting back to work after the forced hiatus due to Covid-induced lockdown?
It was lovely. I was and am still thankful every single day as when you don't work that's when you realise it's importance. It's like when a dog wakes up from a long nap or comes from the water, he needs to shake it off and that's what I had to do after the lockdown. I kept on working on my skills through the lockdown but coming back on camera was beautiful.
What new skills did you work on?
I worked a lot on script analysis and different characters. As an actor, working on your character's backstory, the traits is something I learnt more about and I am just waiting to apply it. This year, The Incomplete Man has a different me than Inspector Avinash, similarly for all my other films. You will never see the same Freddy in any of my projects.
With your next two projects coming on OTT, do you think it serves as a better medium for exposure for young talents?
OTT is a great means of earning money and keeping yourself busy. Unemployment is the biggest challenge for any actor or any professional for that matter as it rusts your mind and skills. OTT has brought out a lot of work and because of that actors are improving themselves. In near future, you will see a lot of great actors and content coming out of the OTT world. It has given a new world to the artists and the audience. But having said that, I still love my movie theatres. The experience of watching a film on a big screen can't be matched.
When will we see you next in a Hindi film in theatres?
This year.
2020 brought some good and bad memories for you, just like everyone, what did it teach you?
2020 was tough for the whole world, not just me. It taught the importance of friends and family. Since October 2019, I have lost a lot of closed ones, but this time made me value what is near me and not waste time. It helped me grow as an individual. It taught a lot but everything is behind us now. It's 2021 and we are here with a more positive perspective.
You said you worked on script analysis during the lockdown. So, was it for you as an actor or are you planning to write a script?
Both actually. I was doing story writing as well. As an actor too, one asks why are we doing any character and what is the backstory behind it. So, while doing that script analysis I focused on that and became a better judge of scripts in that process. I also wrote a couple of short stories and hopefully will be able to put some of them out there soon.

Image Source: Instagram/freddy_daruwala, spotboye image archives