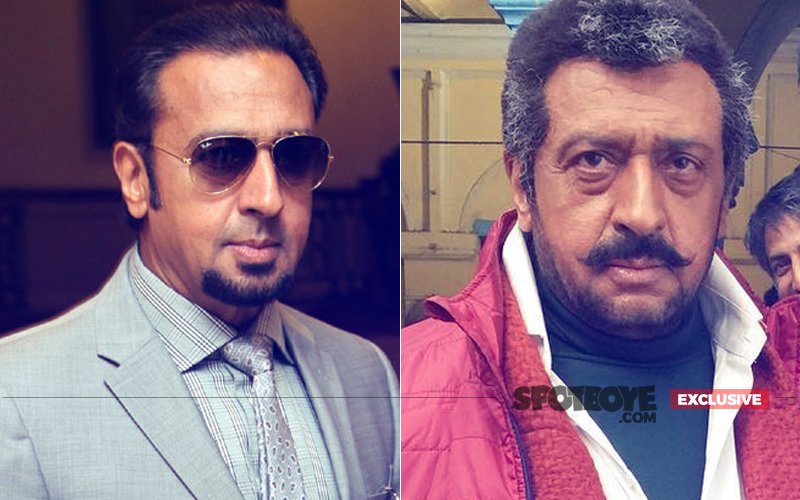 There was a time when Bollywood was populated with larger-than-life villains who stole the show from the heroes. Gulshan Grover is one such name.

Over the years, Grover has entertained us with his villainous roles in films like Ram Lakhan (1989), Mohra (1994), Heera Pheri (2000) and many more.

The Bad Man is back and will be seen in the film Behen Hogi Teri as Dhappi dada. In a conversation with SpotboyE.com, the actor talks about his upcoming film, Hollywood projects and a lot more. Excerpts: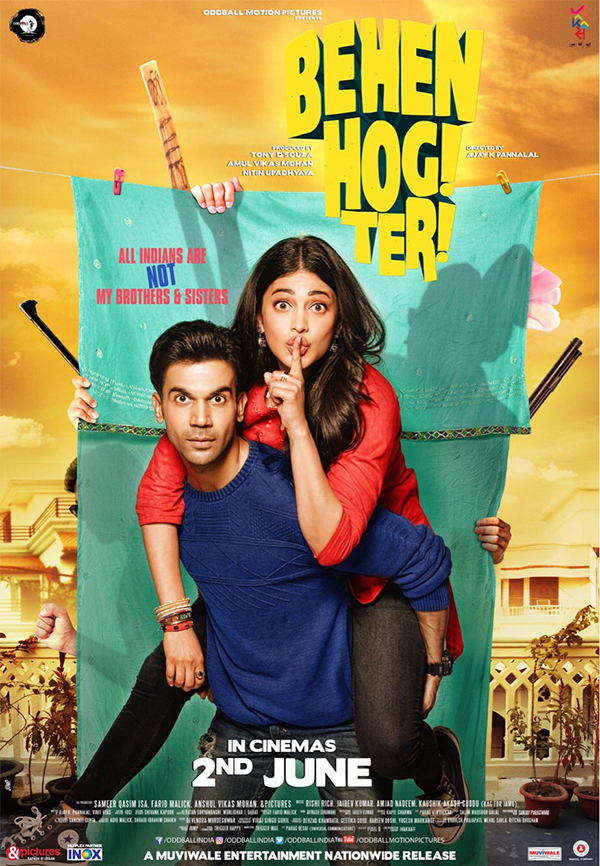 Tells us about your role in Behen Hogi Teri and how did you bag it?
Behen Hogi Tere is a love story with an interesting dilemma. Rajkummar Rao essays the role of Gattu and Shruti Hassan plays Binni. So Gattu and Binni are neighbours and love each other; but because they have grown up together, people around them have labelled them as brother and sister. I play the role of a dangerous Haryanavi wrestler called Dhappi dada who is feared by everyone. But luckily for everyone, Dhappi dada is in jail and people are leading a peaceful life. Now as Gattu and Binni muster courage to tell people that they are love, enters Dhappi Dada and the story gets really interesting. The director of the film Anthony D'Souza called me up and spoke to me about this role and I found it very interesting. I accepted the offer immediately.

You were reportedly given pictures of Aamir Khan from Dangal to prepare for the role...
Yes, I was sent a few pictures of Aamir Khan from Dangal, as the team had his look in mind for the film. There's nothing strange about this because in the past maybe Aamir was given my pictures for reference. However, I play the role of an ex-wrestler who is now a goon and I wanted to add my flavour to it. So the director and I zeroed down on a different look altogether.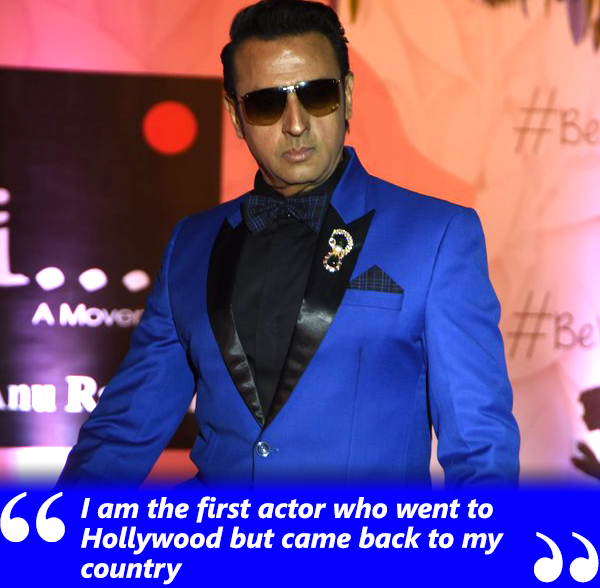 How long did it take you to build your body to play the wrestler?
I exercise every day. I did not have to undergo body building as I used a lot of padding under my costume to look bigger. Also I did not have a scene in the film where I was shirtless, like Aamir in Dangal. The only thing needed was that I needed my face to be bigger so that it could match my body.

Bollywood does not have villains like Amrish Puri and you anymore. Do you miss those days where we had larger-than-life villains?
It's a very good sign that a lot of people miss those days. Films like Behen Hogi Tere bring back the villain of yesteryears but in a contemporary manner.

How do you deal with box-office failure?
It's quite hurtful. Not only you but also the director has invested a lot of time on the film and despite promotions if it does not work, you obviously feel bad. My film I am Kalam, did not garner box-office collections but I got a National Award nod. So it's very disheartening but then you have to keep moving on.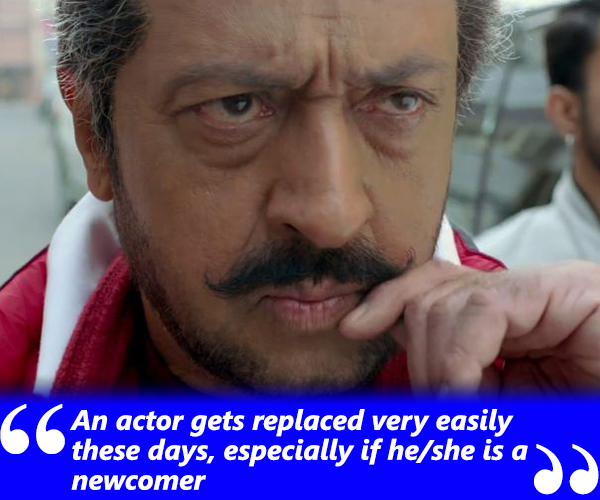 You have also worked for Hollywood. Any upcoming projects there in the West?
You are right, I am the first actor who went to Hollywood but came back to my country to work in our films. But I came back to India because my people love me. I am still doing a few projects but suddenly I am exploring world cinema. I am the first Indian actor to work in an Iranian, Polish and Malaysian film. Working in world cinema enhances your learning.

What are the differences you noticed between international projects and Bollywood?
The first difference is that they are very systematic and plan everything. The work is divided and you have various departments who take care of cinematography, sound, costumes etc. Everything including the weather, time to travel, logistics is considered even before you start shooting. They have larger budgets unlike us. In Bollywood, we plan a little and rely a lot on our talent and God.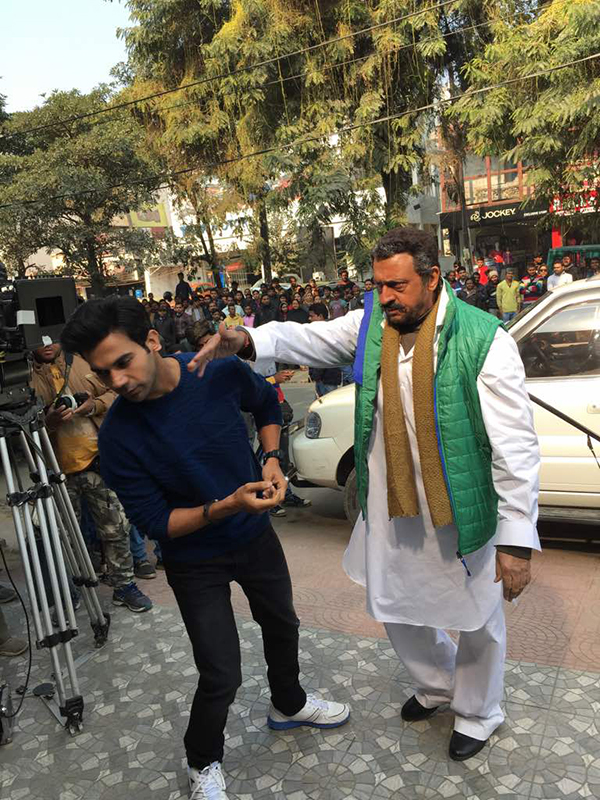 Do you change your dialogues on the sets?
I don't change my dialogues on set but I improvise a lot like every actor. I come up with suggestions and it depends on the director to retain those or not.

Being a veteran, how is it working with the younger generation of actors?
It's fantastic and I get to learn everyday from them. Back then an actor learnt everything on the set and even if he/she would make a mistake the directors were patient enough to teach them. But now, an actor gets replaced very easily especially if he/she is a newcomer. To become an actor, you need to have a good body, amazing personality, appropriate dialogue delivery even before you face the camera. Times are very different now.

Image Source: Manav Manglani, twitter/bhtthefilm & newimages