Hrithik Roshan's Sister Sunaina's Liver & Heart Go For A Toss, Undergoes Bariatric Surgery!
She had dissappered from social circuit and she is back now. This is a near miracle. Sunaina Roshan had virtually lost the interest to live until suddenly she decided to undergo a bariatric surgery. And then, she rose like a Phoenix from the Ashes...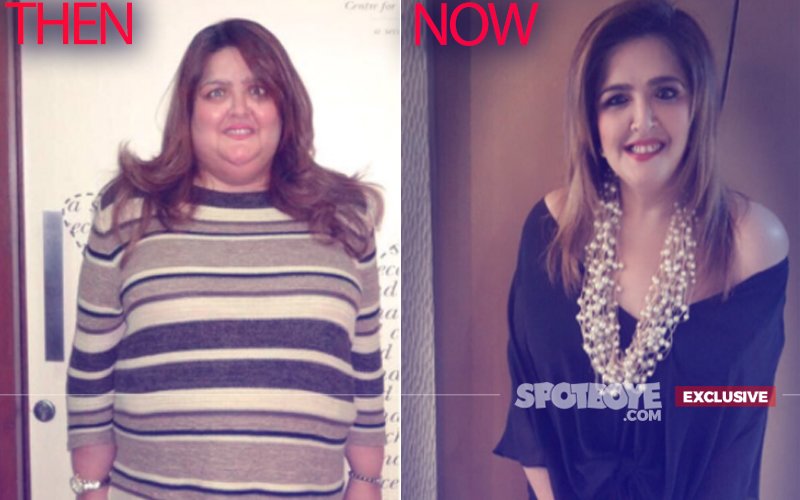 When did you start putting on weight?
My grandfather fell ill and underwent angiography, two weeks later my brother (Hrithik) had to undergo brain surgery and then his divorce. I could not handle everything. I went into depression and started eating a lot. Then I shifted to a place of my own and got diabetic, had a fatty liver, and sleep apnoea (a sleep disorder characterized by pauses in breathing or periods of shallow breathing during sleep).I had even developed cardiac problems. I had even developed diabetes and hypertension. I had so many health issues going against me. I had to take psychiatric help. Honestly, I could not get out of bed. I would walk 2 steps and become breathless. I sent a SOS to Muffazal Lakdawala (who earlier helped the Egyptian woman, Eman), whom I knew since a long time; he is a family friend.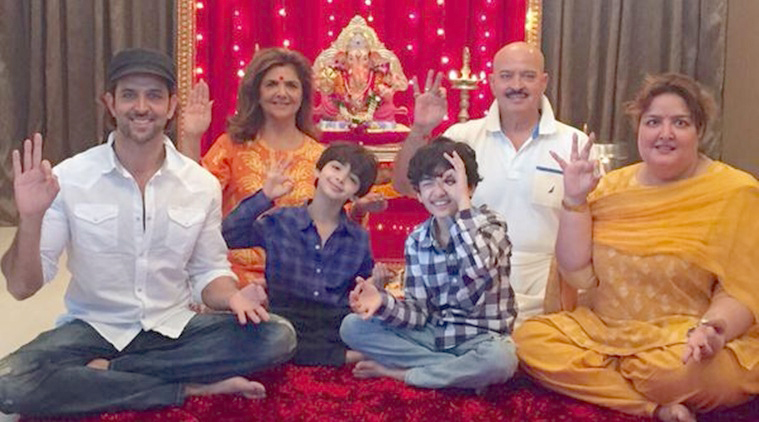 The Roshan Family

And then?
I then underwent bariatric surgery. I was running out of time. I was a high-risk patient but Dr Muffi, being the best in his field made the surgery super successful. I was 140 kg before I was wheeled in, I am 65 kg today.

Where did you undergo the surgery?
Saifee Hospital at Charni Road. It took me some time to shed the weight because of the anti-depressants. My mom and dad stayed in the hospital.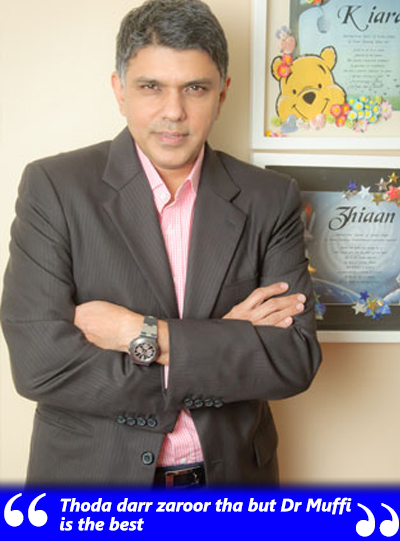 Were you on anti-depressants?
Yes, I had gone into a serious depression. Imagine my state and you will understand why I was prescribed anti-depressants (pauses).

Go on...
I want to tell people that if you have weight issues, please go in for a bariatric surgery. It's nothing to fear.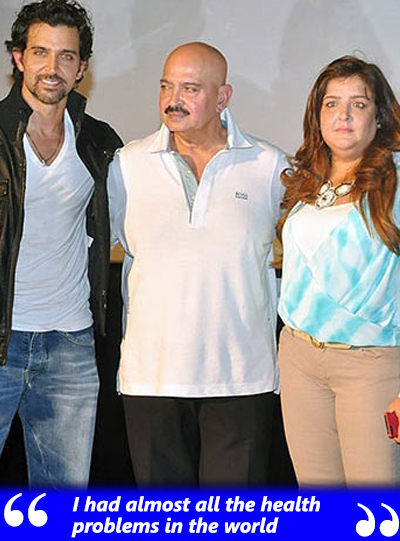 But your father, Rakesh Roshan and brother, Hrithik Roshan must have been very scared when you took the decision?
No, my mom spoke to Hrithik and he told her to let me go ahead. Thoda dar to zaroor tha, lekin ek determination tha that I want to win this battle and resurface again. Even while Dr Muffi was performing surgery he was slightly sceptical of going ahead because of my fatty liver.

Tell us about your diet restrictions post your bariatric surgery...
I lost 50 kg in one year. Yes, one year. That's why you haven't seen me around for one year.

I was clearly told that I will take time to lose weight because of anti-depressants. I was eating like a maniac when I lived alone but when I shifted back to my parents' house in August last year, I lost 50 kg in exactly one year.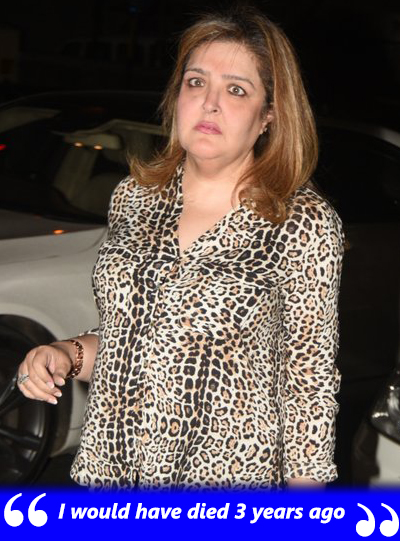 So, you have shifted back in Palazzo, your parents' home in Juhu?
Yes, I have a full floor to myself after Hrithik left (Hrithik now stays alone facing Juhu Beach, in the same building where Akshay Kumar stays). I have got a new life. Touch wood. Today, I am confident, do not consume anti-depressants, do not have panic attacks or any anxiety.

What are the precautions that you have been taking to maintain your health?
I have been gymming and controlling my diet. I should be going out for walks lekin thoda kam hota hai. So far, I am walking only on the treadmill. I want to lose another 10 kg. I want to tone up more than just lose weight.

The best compliment I received was when my grandfather was in the hospital three months ago and Duggu (Hrithik) came from the States after a brief stay and told me, "Who is this girl?" I can't tell you how I feel. I repeat, I have got a new life.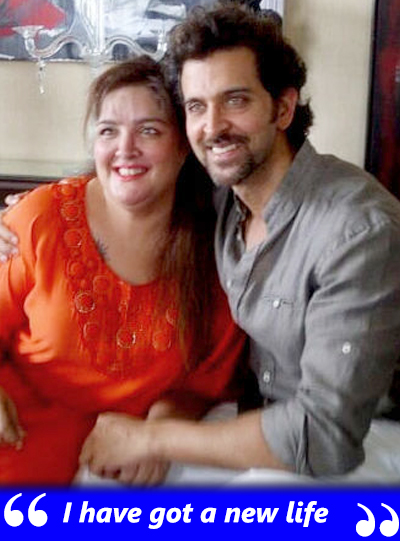 Your wardrobe must have changed completely...
Oh yeah, and you can say that again. It feels good to be fitting into everything. To make it clear, I only lost weight because of my health reasons and nothing else. I was living on a time-bomb. I would have died 3 years ago. I was even suspected to have developed cervical cancer, but thankfully the biopsy came negative. Bariatric surgery is not about looking good, it's about feeling good.

Now you don't get tired when you walk?
I can climb up 20 floors without any issues. God is great. Thank you, God. Thank you, Dr Muffi.

Here's Dr Muffi talking EXCLUSIVELY to SpotboyE.com,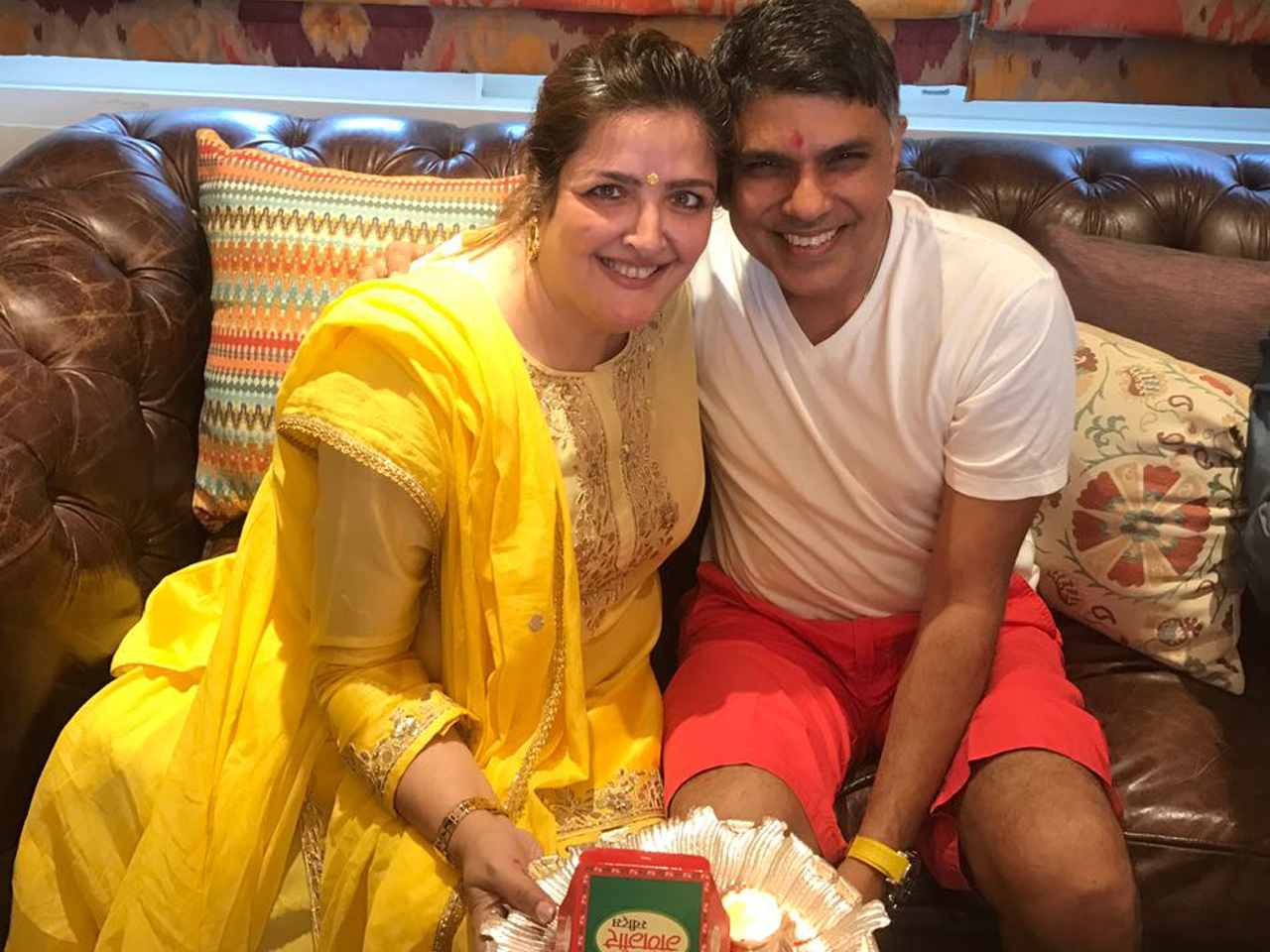 Sunaina Roshan With Dr Muffi

Tell us what you thought of Sunaina Roshan's case when she first came to you...
When Sunaina first came to us, we didn't know what to expect because every patient is different. She had several issues such as diabetes, bad liver, hypertension and depression among other things. To begin with, we had to get her out from all of them. I had promised Pinky (Sunaina's mother) and Rakesh Roshan that we will get her out of this.

Do all bariatric patients succeed to this extent?
Every patient is different and it depends on how you respond to surgery and what you do after it. If you take it upon yourself to transform your life, then nothing can stop you. There are different types of surgeries and whatever you undergo, needs to match your profile. One surgery does not fit all. With Sunaina, we have seen fantastic results. I remember her showing me pictures of herself from 5-6 years ago and I myself cannot believe that it's the same person sitting in front of me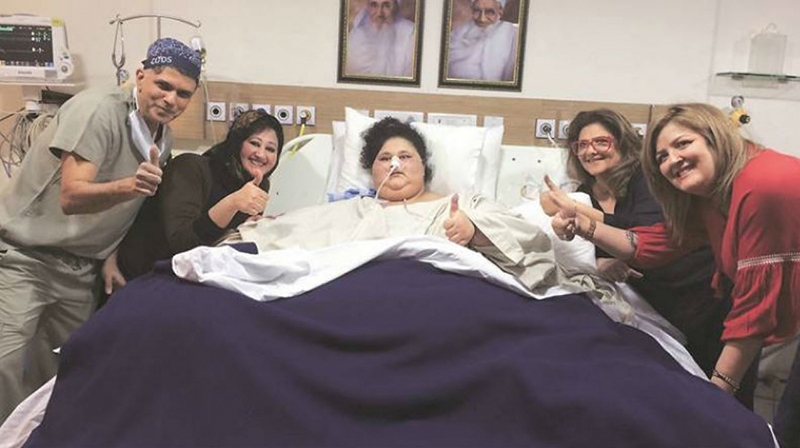 Dr Muffazal Lakdawala, Eman Ahmed, Pinky And Sunaina Roshan

Any message on bariatric surgery?
It is a myth that bariatric surgery comes with side-effects. In India, we equate obesity to being from khaate peete khandaan, which is ridiculous. Even more ridiculous is that we equate obesity to success!



Image Source: Manav Manglani, fotobasa, thaneliving, codsindia, reddit, downloadwallpaper,samayam & codsindia